Happy National Peach Month! Taste and Savor's Chef Nancy Waldeck shared a few quick and healthy recipes on Atlanta & Company:

1 TB Olive Oil

1 ½ Cups Minced Red Onion

2 TB Grated Ginger

2 Tsp Grated Garlic

1 ½ Cups (Low Salt/Low Sugar if possible) Ketchup

½ Cup (Low Sugar if possible) Peach Jam

1 Tsp Ground Allspice

2 Large Ripe Peaches, Peeled and Cut into ½" Pieces, (or Frozen Peaches)
¼ Cup Balsamic Vinegar
½ Tsp
Sea Salt
¼ Tsp Freshly Ground Black Pepper
Step One In a large skillet over medium heat, cook and stir the onion until golden - about 5 - 7 minutes. Add the ginger and garlic and cook for an additional minute.
Step Two Stir in the remaining ingredients. Bring the mixture to a boil, then reduce the heat and simmer until the mixture is reduced and thickened slightly, about 30 minutes.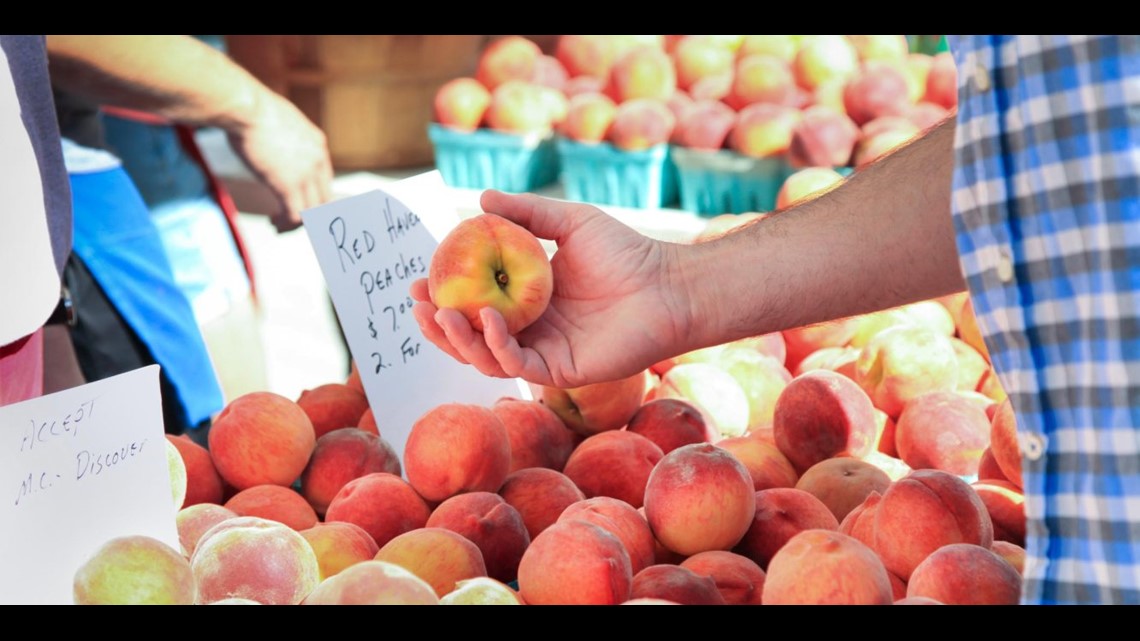 Peach and Avocado Salsa Bowl
6 Cups Shredded Napa Cabbage OR Romaine
1 Cup Shredded Red Cabbage
1 Cup Grated Carrots
2 Peaches, Peeled, Pitted and Sliced
2 Avocadoes, Sliced
¼ Cup Cotija or Grated Parmesan
¼ Cup Pumpkin Seeds
Salsa Dressing (recipe below)
Place the cabbage (or lettuce), red cabbage, carrots in the bottom of a bowl or platter. Arrange the peaches and avocados on top of the salad. Sprinkle the cheese and pumpkin seeds over the salad and drizzle on the dressing.
1 TB Sherry Vinegar, OR Apple Cider Vinegar
1 TB Dijon
1 TB Extra Virgin Olive Oil
½ Cup Your Favorite Salsa
Shake all the ingredients together in a jar.
What to drink with Peaches?
Pinot Gris from Oregon is a perfect match. Fruit-forward and juicy with the flavors of peaches and apricots, it's the perfect partner with light summer fare like fish off the grill with the peach BBQ sauce or the yummy peach and avocado salsa bowl. It's made with the same grape as the more well-known pinot grigio from Italy, pinot gris is typically softer, lighter and more fruit-forward. Cheers to SUMMER!