Toast to Sauvignon Blanc Day with these fresh recipes from Taste and Savor's Chef Nancy Waldeck!
Sauvignon Blanc is the perfect spring wine because it goes well with:
Green Vegetables (asparagus, zucchini, fresh peas, artichokes)
Bright Herbs like Basil, Cilantro, Parsley, Dill, Mint
Sauvignon Blanc is the perfect pesto partner – and goes great with goat cheese!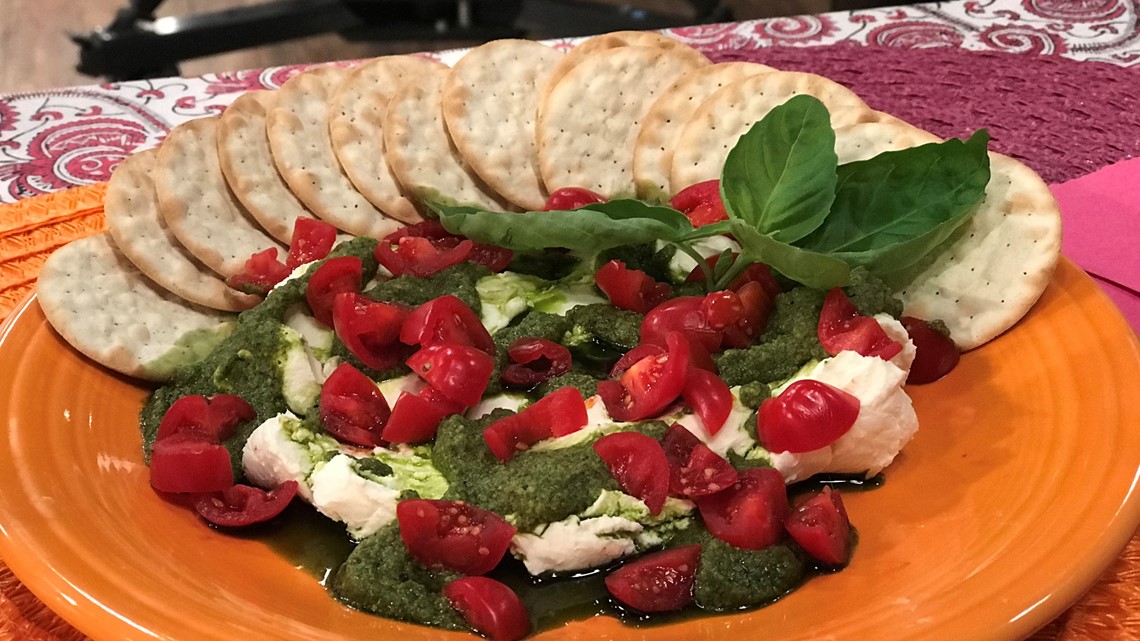 Goat Cheese and Pesto – a Four-Ingredient Appetizer
1 Log Goat Cheese
½ Cup Prepared Pesto
4 Grape Tomatoes Chopped
Bread or Crackers
Press the Goat Cheese down on a plate, drizzle with pesto and sprinkle with chopped tomatoes. Serve with bread or crackers.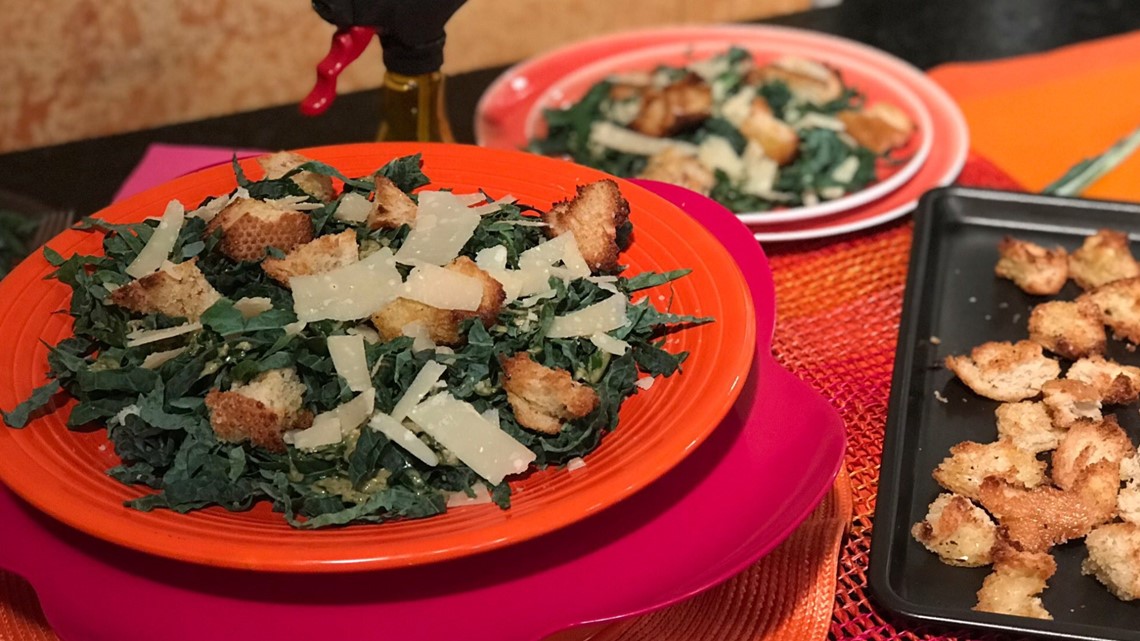 About ¼ of a Loaf of Whole Wheat or Rustic Country Bread, torn into pieces
Olive Oil in a Sprayer
Sea Salt and Freshly Ground Black Pepper
1 Bunch Lacinato or Flat Leaf Kale
Easy Caesar Dressing
Parmesan Shavings
Preheat the oven to 400F. Spray the bread with the olive oil and season with salt and pepper. Bake for about 10 minutes, tossing half way through, until crispy and browned.
Take the tough rib out of the center of each each piece of kale and stack the leaves in piles of 3 of 4. Roll the leaves up like a cylinder and slice the leaves thinly. Place the kale in a large salad bowl. Toss with the dressing and top with Parmesan that has been shaved with a peeler and the croutons.
¼ Cup Low Fat Yogurt
1 TB Red Wine Vinegar
6 Anchovy Fillets, chopped
1TB Worcestershire Sauce
6 – 8 Basil Leaves, roughly chopped
1Tsp Dijon Mustard
2 TB Lemon Juice
¼ Cup Shredded Parmesan cheese
2 TB Extra Virgin Olive Oil
Sea Salt and Freshly Ground Pepper to taste
Put all the ingredients in a food processer and puree.