Sweet summer cooking! The Bitter Socialite Trace Barnett shared a Watermelon Cobbler on 'Atlanta & Company' for a fresh spin on a classic.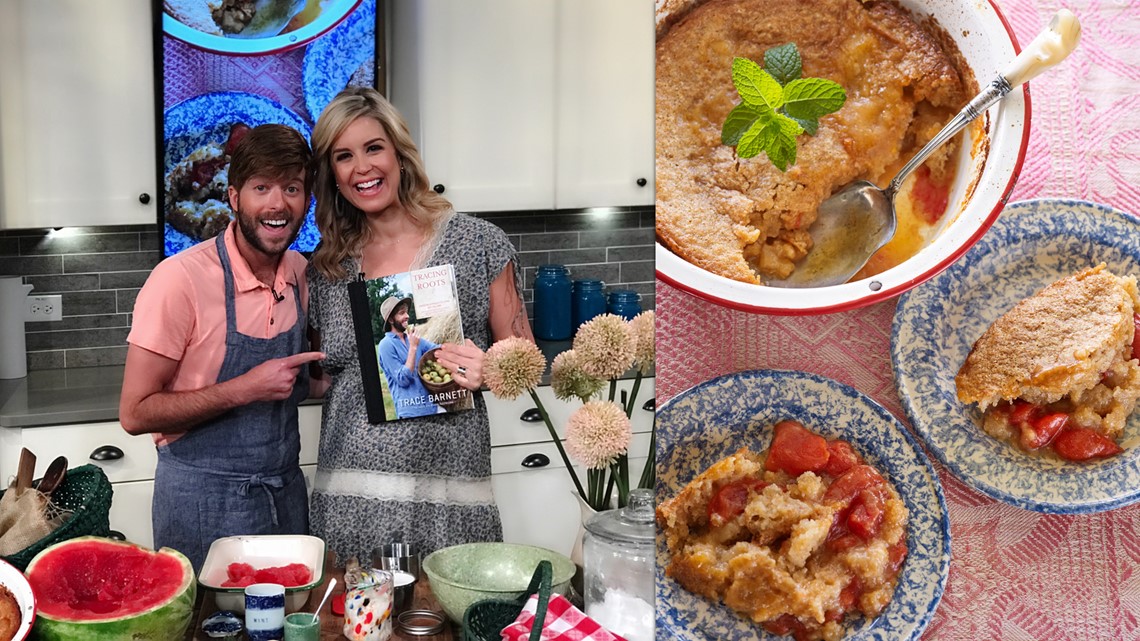 Watermelon Cobbler
8 tablespoons butter
1 cup all-purpose flour
1 cup sugar, plus additional for sprinkling
2 tablespoons baking powder
1 cup buttermilk
1 teaspoon vanilla extract
1 teaspoon cinnamon
3 cups watermelon, seeded
2 tablespoons lemon juice
1. Preheat oven to 400 degrees. Place butter in baking dish and and place dish in oven to allow butter to melt as it heats.
2. In a large mixing bowl, combine flour, sugar, and baking powder. Add in buttermilk, vanilla, and cinnamon. Stir well to combine, making sure to break apart any lumps.
3. Remove dish from oven. Add watermelon to the melted butter and pour lemon juice over melon. Sprinkle with sugar.
4. Pour batter over fruit and butter mixture. Return dish to oven and bake 30–45 minutes or until bubbly and nicely browned.