ATLANTA -- If you suspect that you or a member of your family has suffered a stroke or a traumatic injury, keep Grady Memorial Hospital at the top of your list - it could be your best choice.
Grady is one of the biggest public hospitals in the Southeast and has become a key center for stroke and trauma care.
With almost a thousand beds, Grady Memorial Hospital now in its 125th year as a public hospital is a sought-after medical facility for specialized care.
But it hasn't always been that way. It has taken hundreds of millions of dollars over the past decade to turn Grady, once mired in management and financial turmoil, into a world-class facility that 70 area hospitals in Georgia and surrounding states now turn to for specialized care in trauma and stroke.
Catie Scott was hit by a car on Piedmont Road and rushed to the trauma unit at Grady. At that time her life was touch-and-go.
"Without Grady, I would not be here," she said. "They took care of my family. They took care of me. I survived because of Grady; they did not stop."
And Scott is not alone. Atlanta Police Department Special Investigator Douglas Ricks, a 22 year veteran of the force, suffered a stroke while on-duty.
"My wife and I have always had conversations about, we are both police officers, that if something happened at work we wanted to go the Grady Hospital," he said. "We know that the Trauma unit is one of the best."
What he did not know was the stroke unit was also the best.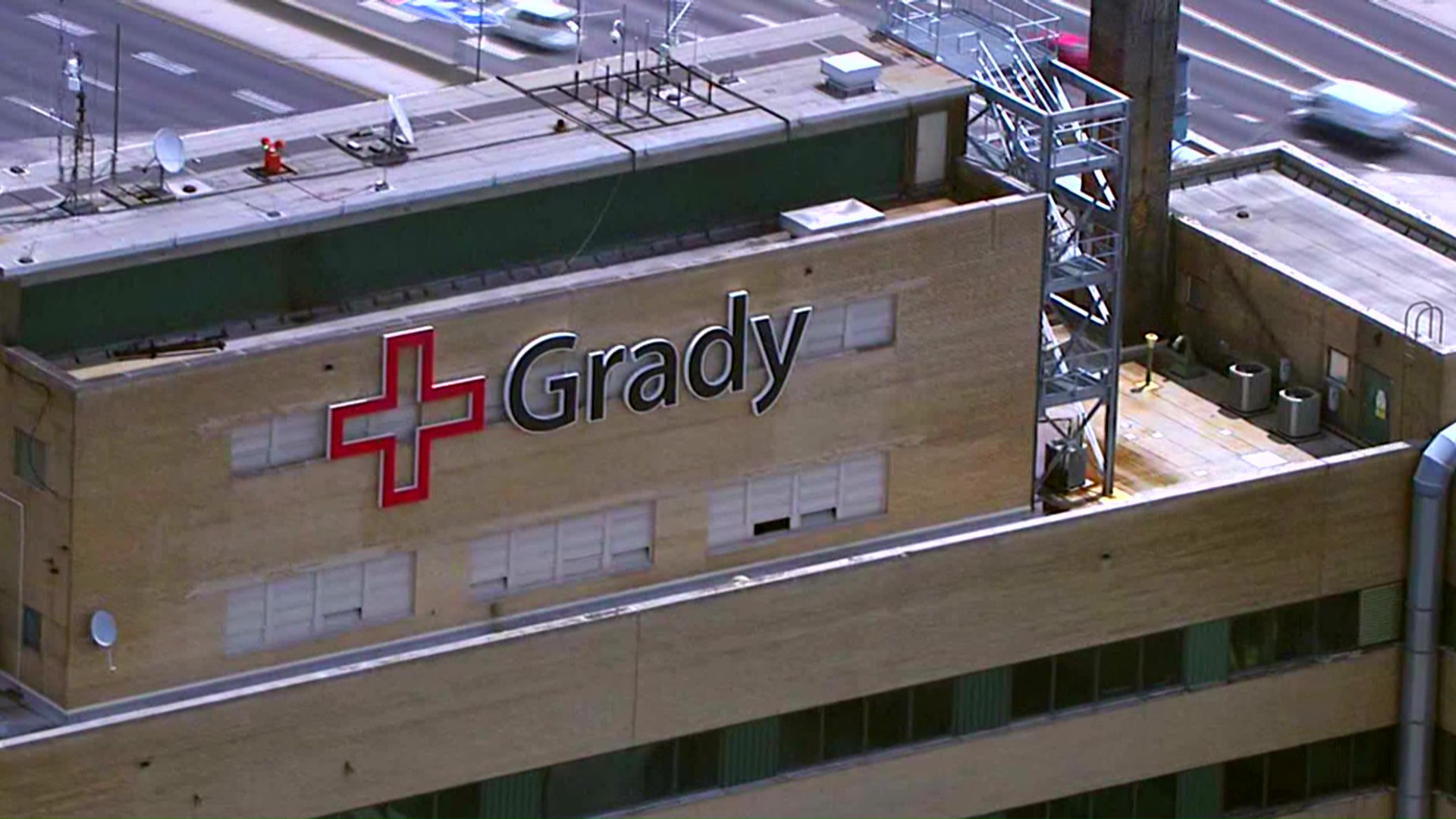 "Grady saved my life. From the APD who arrived to the paramedics to the doctors, I cannot thank them enough," Ricks said. "I thank the Lord and I pray for them every day. They saved my life. Had I not come here I know I probably would have passed on."
But just 10 years ago, Grady was near financial collapse. Emory and Morehouse alone were owed $71 million for medical staffs that treated patients.
A task force headed by construction executive Michael Russell and former Georgia-Pacific CEO Pete Correll stepped in to turn things around.
They recruited Home Depot co-founder Bernie Marcus and he contributed the funds to upgrade the emergency and trauma centers, and create the hospital's first stroke center.
"This was an amazing hospital in the middle of an urban area and probably took care of most of the minority people in this city," Marcus said. "Very, very necessary but it was highly underfunded. It was the worst equipment maybe in the world. I've never seen equipment like this in my life. The rooms were inadequate, everything was inadequate in the place. The doctors were phenomenal but they worked with equipment no other hospital in the city had."
But now a decade later:
"If you look at Grady today, it is in the top rankings of large academic center safety net hospitals and in many ratings, it is the best," Correll said, now chairman of the Grady Hospital Foundation. "When we took it over we could not find a single rating where Grady was not dead last."
But even with state-of-the-art equipment, Grady needs lots of funding. Former Home Depot CEO Frank Blake, now chairman of the board at Grady knows the challenge.
"We are still very dependent on federal funding - Medicare and Medicaid, state funding in Medocaid, and county funding and county support," Blake said. "We must [be] sure that is sustained and making sure the community appreciates the assets - probably the number one challenge."
They're goals that Grady continues to vigorously pursue.