ATLANTA — A senior at Spelman College received a STEM scholarship Thursday from retired astronaut Joan Higginbotham – the third Black woman to travel to space.
Higginbotham presented the prestigious scholarship from the Astronaut Scholarship Foundation to graduating senior Kathleen Bostick, who said she'd had a passion for space since high school – when she created plans for a manned mission to Mars. She presented the plans at NASA's Langley Research Center.
Bostick said Higginbotham is one of her "biggest inspirations." She added she has her own mission to be part of the representation she wants to see in STEM and go farther than anyone has ever gone before.
"We are not just as capable as everyone else but we are even more than that because we know how to problem solve in a way that no one else does and I think that... is truly the key to getting us to Mars, getting us anywhere in terms of new inventions, and the future in general," Bostick said.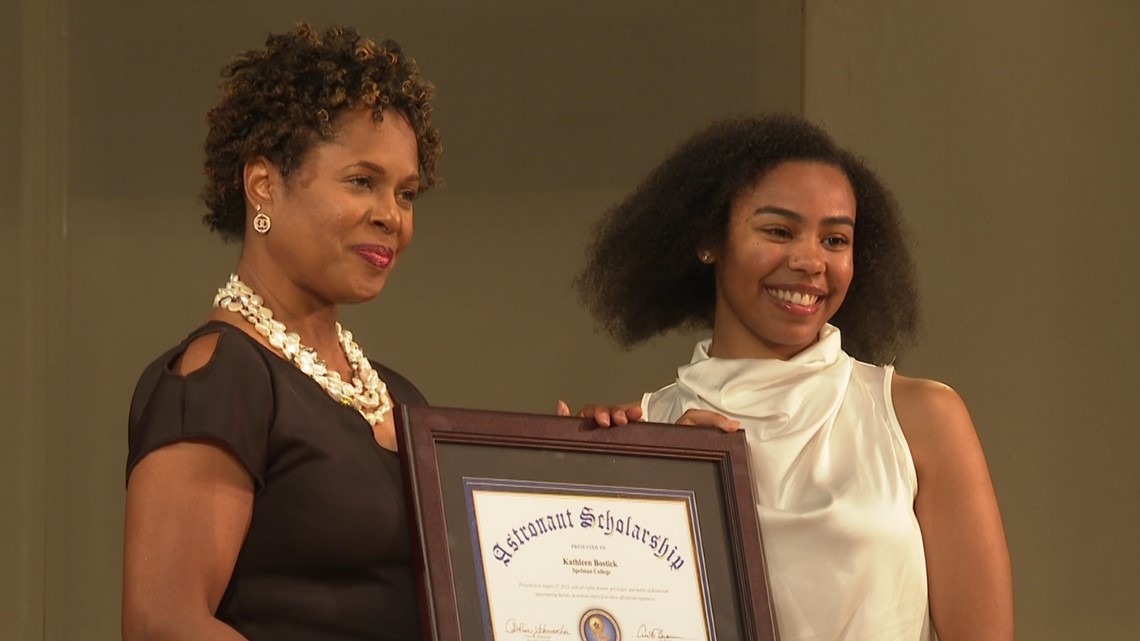 Higginbotham also spoke to students of Spelman about how to venture into their career paths.
"I always tell students, or even adults, who are looking to venture into areas – where there's not many people that look like us or people who have not chartered those path(s), I always say, 'Have faith in yourself and your abilities,'" she said. "Always use your voice as a conduit to speak the truth and to have confidence in what you're saying."
According to Higginbotham's NASA profile, she has actively participated in 53 space shuttle launches during her nine-year tenure as an engineer at the Kennedy Space Center. She began her career in 1987 and then took her career to new heights when she flew on the STS-116 mission – before retiring in 2007.