ATLANTA – A dog gets a new start thanks to the brave men and women of the Atlanta Police Department.
On Jan. 7, police were at an apartment fire at Mayson Turner Road and Joseph E. Boone Boulevard when they found a dog laying on a burning deck.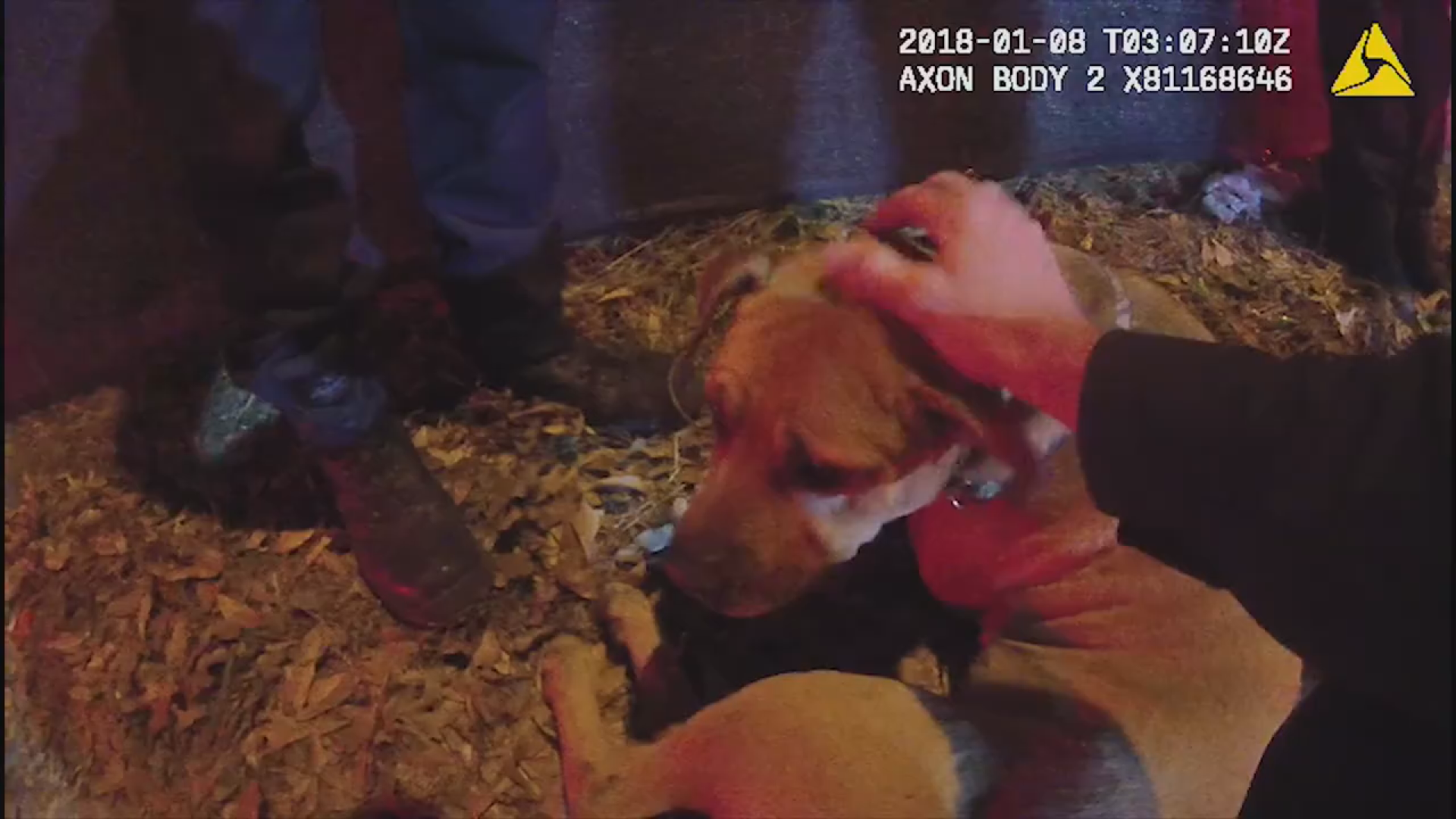 Bodycam footage from Officer Robert Winkler showed him pulling the dog, later named Smokey, to safety. Officer Austin Denninger carried Smokey across the street where he got the help he needed.
From being wrapped in an officers' coat to oxygen from the EMTs, Smokey was well taken care of.