CHARLOTTE, N.C. — A Charlotte family is celebrating the gift of life three years after one of their children was diagnosed with cancer.
Lucan, only six years old, spent most of his childhood in and out of hospitals trying to beat leukemia.
"He just finished his chemotherapy," Rena Patel, Lucan's mom, said. "About two and a half years of chemotherapy (he) just finished earlier this year."
"He's like a star," said Karolina Taylor, project coordinator for Butler High School's student government association.
For months now, the student government association has raised thousands of dollars for Lucan to go to the happiest place on earth—Disney World.
"We raised $10,000 in actually about four months, which is pretty good with everything going on in school," Taylor said.
Lucan's wish to take a trip to Disney was granted by the Make-A-Wish Foundation in partnership with Butler High.
"We saw his pictures and I was like, 'Oh my God, he's the perfect kid'," Taylor said.
To have the proper sendoff, Lucan spent the day playing all his favorite games with Butler students.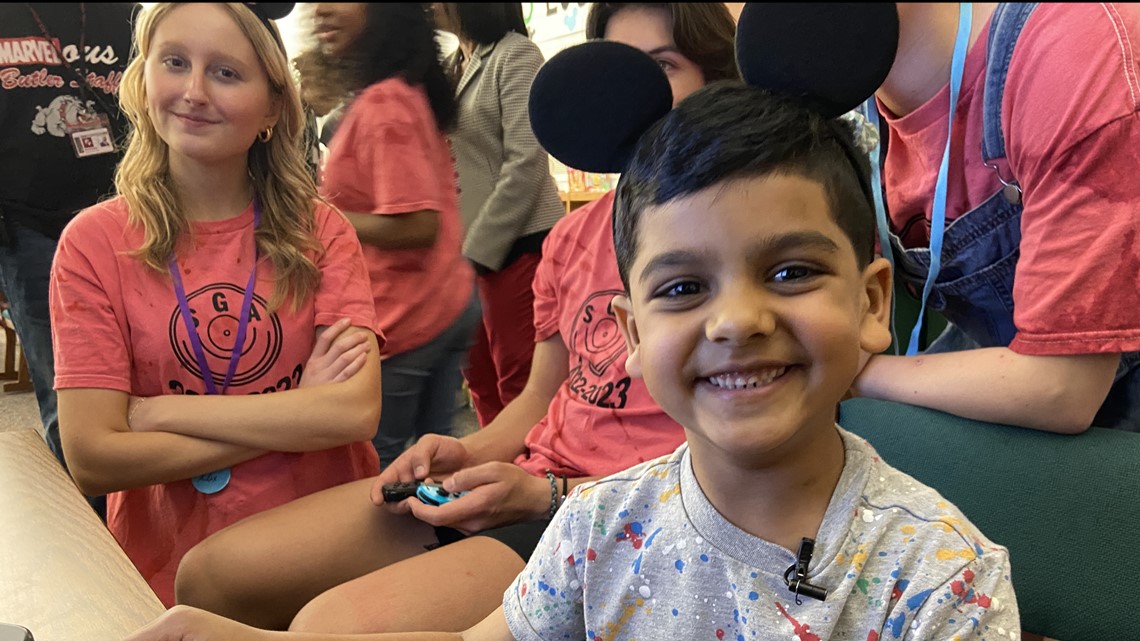 "Now that he's able to go out there and actually play with people and just mingle and interact. That's what he's looking for," Chirag Patel, Lucan's dad said.
And what better place to do that than Disney World.
FREE PODCAST:
All of WCNC Charlotte's podcasts are free and available for both streaming and download. You can listen now on Android, iPhone, Amazon, and other internet-connected devices. Join us from North Carolina, South Carolina, or on the go anywhere.