DECATUR, Ga. — Every college student's journey to graduation looks a little different. For Paris Onyeokoro, a recent health sciences graduate of Georgia State University Perimeter College's Decatur campus, this milestone comes with hardship.
Just years earlier, Paris and her brother, Diamond, learned of a devastating diagnosis. Her mother, Fidelia, had colon cancer. Paris took her mother to doctor's appointments, chemotherapy, picked up her medication and took care of her family throughout high school and into college.
"She was in a lot of pain, so I had to do almost everything for her, me and my younger brother," she said. "I didn't care much about myself. I just wondered what I could do to benefit her. What could I do to at least make her feel better?"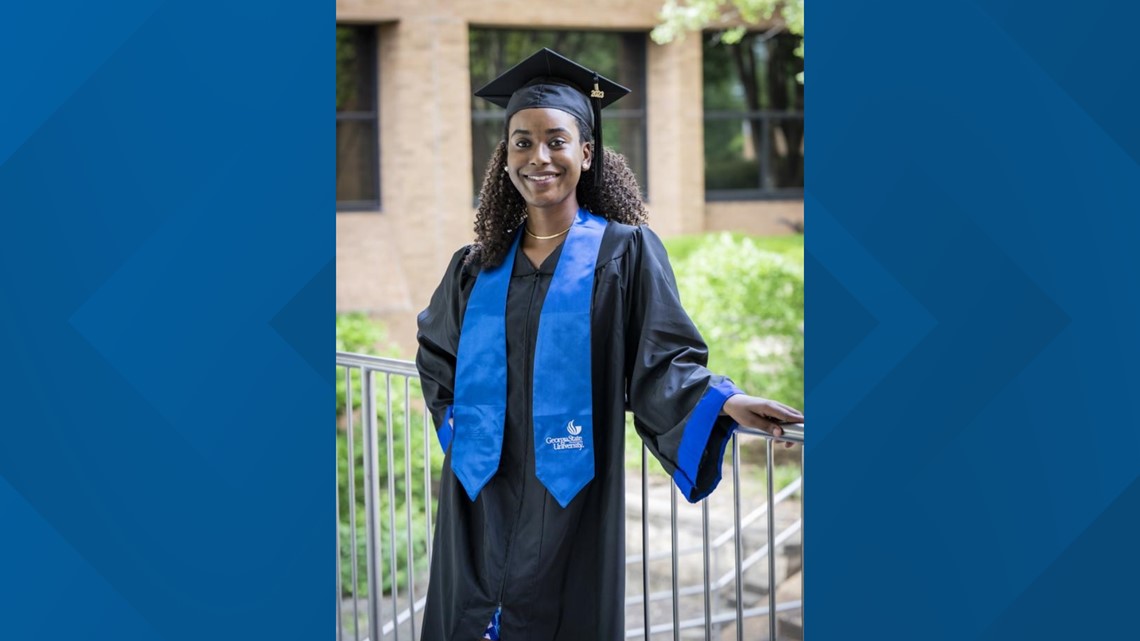 Despite a few months in remission, Fidelia lost her battle with cancer in October 2022, just months before Paris graduated. Paris said her parents immigrated to the U.S. from Nigeria to give their kids a better life, one where hard work and humility led to a lifetime of happiness.
"She just wanted us to get to a point where we won't have to really be struggling or suffering like that anymore," Paris said. "She just wanted us to get to a point where we could wake up and just be comfortable with our lives."
Paris often wears her mother's jewelry to keep her close. After caring for her mom for years, Paris plans to go to GSU's main campus in Atlanta to pursue nursing. Her brother, Diamond, plans to follow suit.
"Not just taking it like a job, taking a bit more personal, showing that you actually want to do it and not like you're just doing it for the pay," Paris explained. "I just want to be a nurse that people say was a good nurse and took care of us."
In her sadness comes celebration, in her pain comes purpose. Paris aims to help others to honor the one who taught her to fight and gave her so many opportunities to celebrate in the first place.
"For anyone else, just give it to God," she said. "He'll, by his grace, give you the strength needed to handle things."
Paris graduated from Perimeter College on May 5. She had some financial help through a scholarship only nine other people received. She is still waiting to hear back to see if GSU's nursing program will accept her application.