ST. LOUIS — We can all use a smile these days. Show Me Kindness is 5 On Your Side's daily roundup of positive news during the coronavirus pandemic.
One display of kindness came from Chris and Kate Rubinovitz, who made a banner that hangs outside of a Walgreens in Webster Groves. It thanks healthcare, government, grocery and drugstore employees.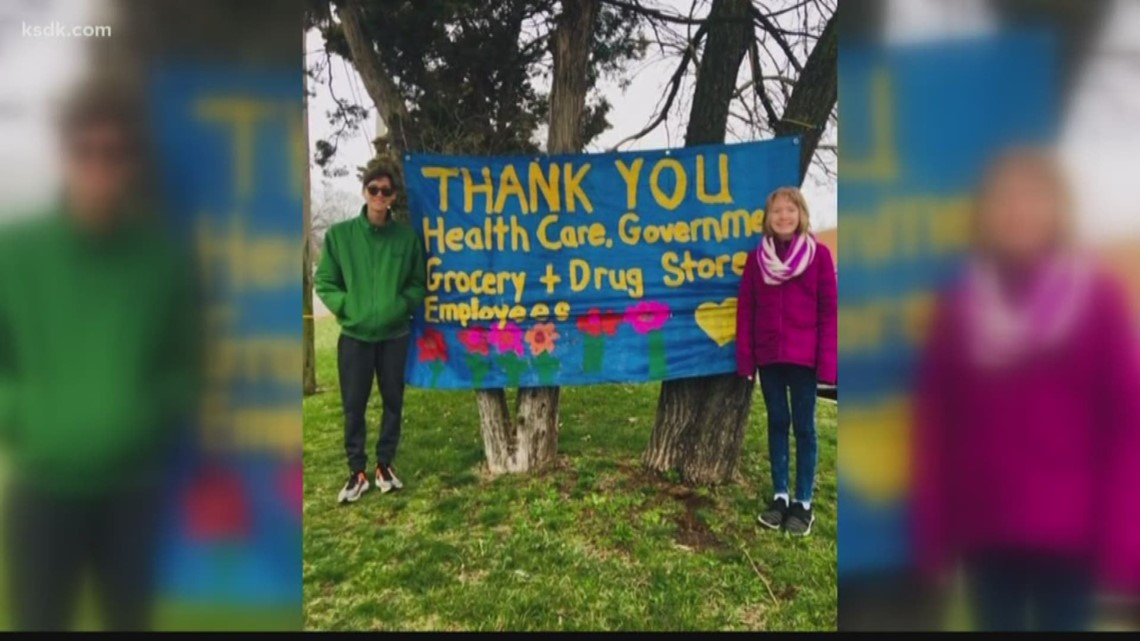 In the Metro East, Pam and her husband lead Grace Church in Fairview Heights. She puts on a concert every night at 6 on her balcony in Swansea when she belts out "God Bless America".
Sami Maurer owns St. Louis t-shirt company Series Six. She's spreading kindness by raising money for restaurant workers. So far, she's raised $2,000 in just three days.
"We're currently selling these Support Local and Eat Local shirts in order to benefit the St. Louis hospitality industry right now," she said.
Karin Kostich, of Arnold, started a group called Joyful Messengers. They dress up in costumes and go outside nursing homes to play tic-tac-toe through the windows.
"I saw so many people I know who have loved ones in facilities that can't accept visitors. I contacted those facilities and local law enforcement to make sure we were able to do this. We started today bringing joy to the residents there," Kostich said.
Do you know someone showing kindness during this difficult time? Jump on the KSDK Facebook page and let us know.
Uplifting stories amid coronavirus: