MARIETTA, Ga. — A retired Air Force pilot from Marietta, who was a prisoner of war in north Vietnam for six years, was back in Hanoi this week, so he could be there on the same day, 50 years ago—March 4, 1973—when he was freed and when his second chance at life began, and so he could salute those who did not return home.
Retired USAF Colonel Wayne Waddell, speaking from his home in Marietta just before he left, said he is at peace now, always "remembering what happened 50 years ago."
He said he is at peace even with memories of war and memories of the nearly six years he was a prisoner of war in north Vietnam, along with hundreds of other Americans.
Waddell was shot down on July 5, 1967, while bombing a military railroad target in north Vietnam.
He ejected, only to be captured. He and his fellow prisoners, tortured, refused to capitulate. And in 1973, when the U.S. and North Vietnam agreed to end the war, nearly 600 U.S. prisoners walked free, heads held high.
Waddell, lining up at the airport in Hanoi with his group, heard his name called. It was March 4, 1973—his first moments of freedom.
"I looked out, and there's this big shiny C-141 over there to the right, (displaying the words) United States of America, and the flag," Waddell said.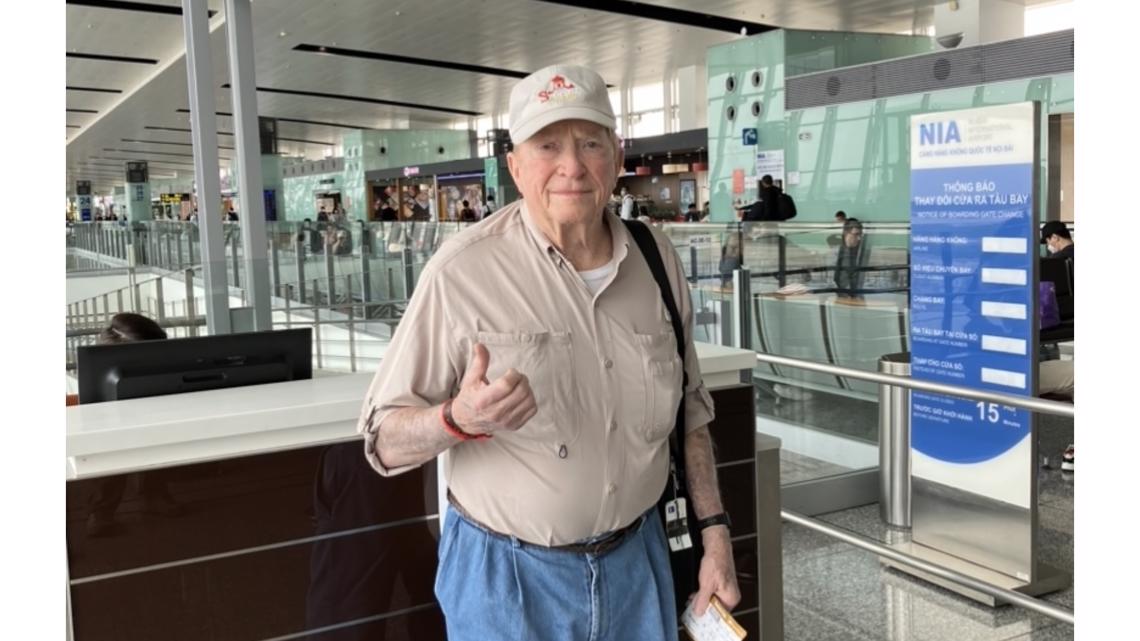 That plane was more than just a troop transport from the U.S., but a closer piece of his past, as if reaching out to bring him back home.
"When I got to the airplane and I started up the ramp," Waddell said, "it dawned on me, this airplane was built in Marietta, Georgia (at Lockheed). I used to work there. I know people that worked on it. And I say, not too flippantly, that I could smell the red clay of north Georgia, and I knew I was headed home. And it was just the feeling of release starting then that culminated when the aircraft commander called and said, 'We are out of Vietnamese airspace.' I think the airplane went up about ten feet because everybody jumped," and cheered.
There were welcome-home celebrations, first at Clark Air Force Base in the Phillippines.
Waddell, a native of Breman, Ga., and a graduate of Georgia Tech in Atlanta, would receive two Silver Stars among his many commendations for gallantry in action.
But for Waddell, like many others, he came home to a changed world-- "I got some sad news." He found out his wife had divorced him. His father had died. And he and his two young children would need a long time to reconnect.
Eventually, he remarried, and he continued on active duty, retiring in 1987 after 30 years of service.
In June 1994, Waddell invited his children and wife to go with him to Hanoi, and he showed them the now-former prisons, what it was like in the prisons, and what he had endured for them and his country.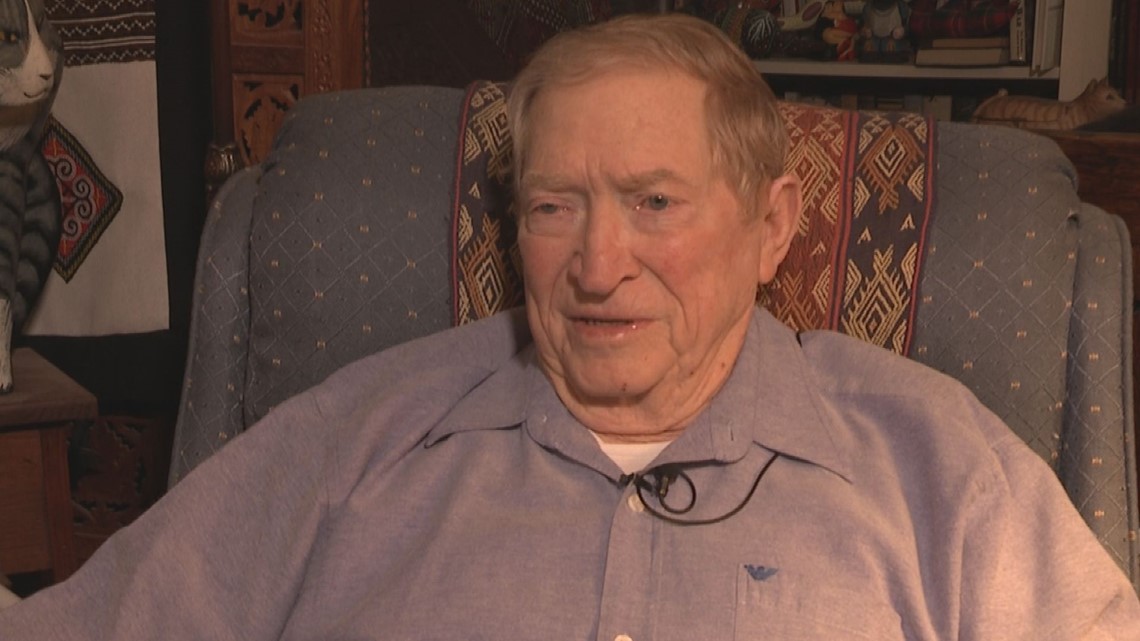 He's had to come to terms over the years with the way the U.S. ended up leaving its South Vietnamese allies, as the communists from the north were taking over the entire country.
"I guess the easiest say to say it was, I felt cheated," Waddell said. "I didn't anticipate feeling that way until it happened. And then I realized I spent six years over there, and what did it prove?"
He spoke of his mission when he was shot down in 1967—his 47th combat mission—when he and the other pilots bombed the military railroad facility.
"I look back on that; I think -- we lost three airplanes. Two guys died. We hit the railroad at 4:00 in the afternoon. And I know for a fact that it was open by 8:00 the next morning because I was there," Waddell said. "And I treat it as kind of a metaphor. Three airplanes, two guys down, we knock a railroad out for 16 hours. And I think I see that as kind of the war; we wasted a lot of men and a lot of equipment, spent a lot of money."
But now he sees how Vietnam is transforming into a market economy, its people aspiring to incorporate the best of American opportunities and values without losing their heritage, and becoming economic allies of the U.S.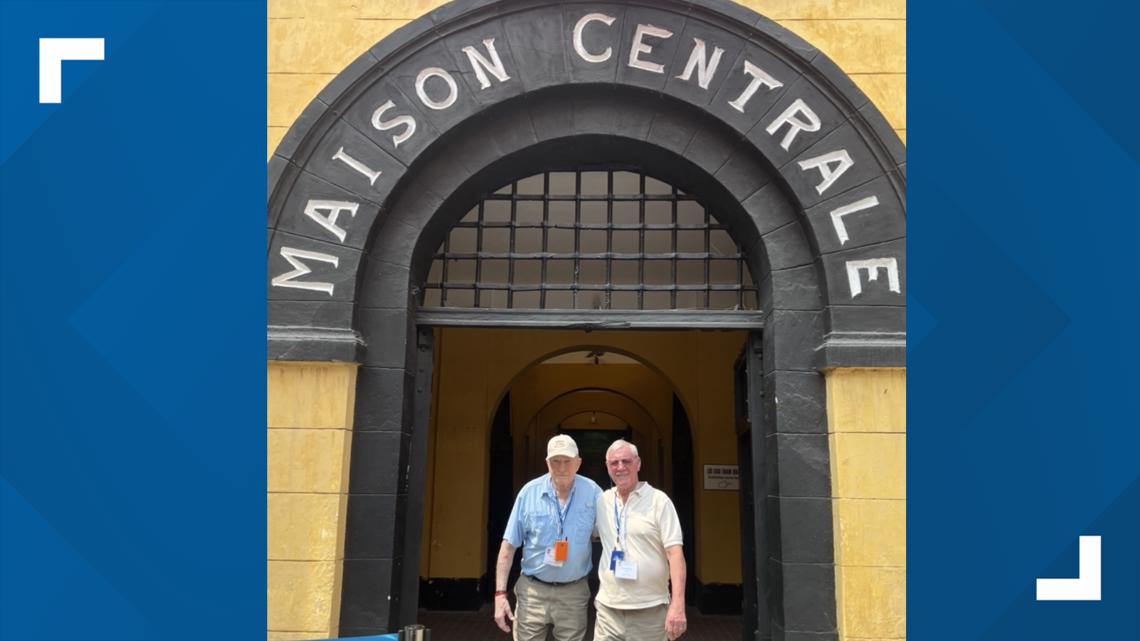 "In a sense, it makes me think we won, because now they want to be like us in many ways," Waddell said smiling, and added, "Many young people speak English, they're wearing Western clothes, playing Western music. They want to talk and practice their English. It's just reassuring that maybe we won their hearts and minds after all."
Now 87 years old, Waddell knew he had to return to Hanoi in gratitude for his life after the war that, for him, began anew on March 4, 1973.
He and one of his former cellmates, Ed Hubbard from Florida, arrived earlier in the week and visited the site of Hoa Lo prison, the infamous "Hanoi Hilton," which is now a museum and tourist attraction.
And, he said, he and Hubbard offered a final salute and held their own memorial "To all of the men who were not able to leave with us."
Waddell said he is hoping he's made these 50-years-and-counting "count" for them and for his family and nation.
He flew out of Hanoi for home, possibly one last time, Saturday morning, March 4, 2023, saying that 50 years after his second chance at life began, he was at peace.