WOODSTOCK, Ga. — Everyone at Woodstock High School loves Maggie Tressler. Need proof? How about 1,000 screaming kids packed in the school gym, coming together to make Maggie's dream come true.
"You ask anyone at school, she's pretty much a rock star. She knows everybody," said Maggie's mom, Patti Tressler. "We go to the grocery store, we go out in public and she knows someone everywhere we go."
The 18-year-old student lives with Down syndrome and is a diehard baseball fan. She is a regular participant with the Cherokee County Special Olympics bowling and track teams and was recently awarded Special Olympian of the Year.
According to Dream on 3, a non-profit that makes dreams come true for sports fans with life-altering conditions, Maggie's favorite pastime with her family is going to Braves games. Her brother, Nolan, plays baseball for Georgia Southern and her favorite Braves player is Freddie Freeman. (Her all-time favorite player is Braves third baseman from 1995-2012, Chipper Jones).
Maggie's classmates nominated her for Dream on 3, to give her a day of fun with the Atlanta Braves. They wrote to the organization describing how kind Maggie is and how she always has a smile for everyone at school.
When Maggie was selected, her classmates invited her whole family to join in on the surprise.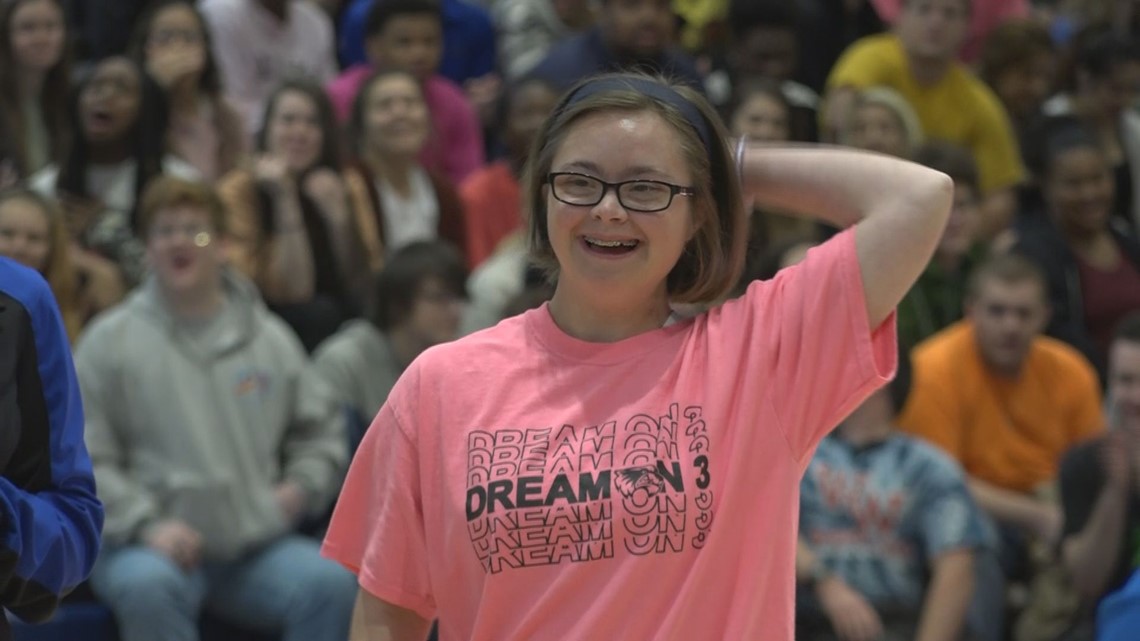 "How do you feel today?" 11Alive's Kaitlyn Ross asked Maggie.
"Happy! And I'm excited," Maggie replied.
Friends decorated the gym with pink flowers and pom poms. Her boyfriend even made a not-so-surprise appearance as the umpire.
"I saw his BIG foot!" Maggie said.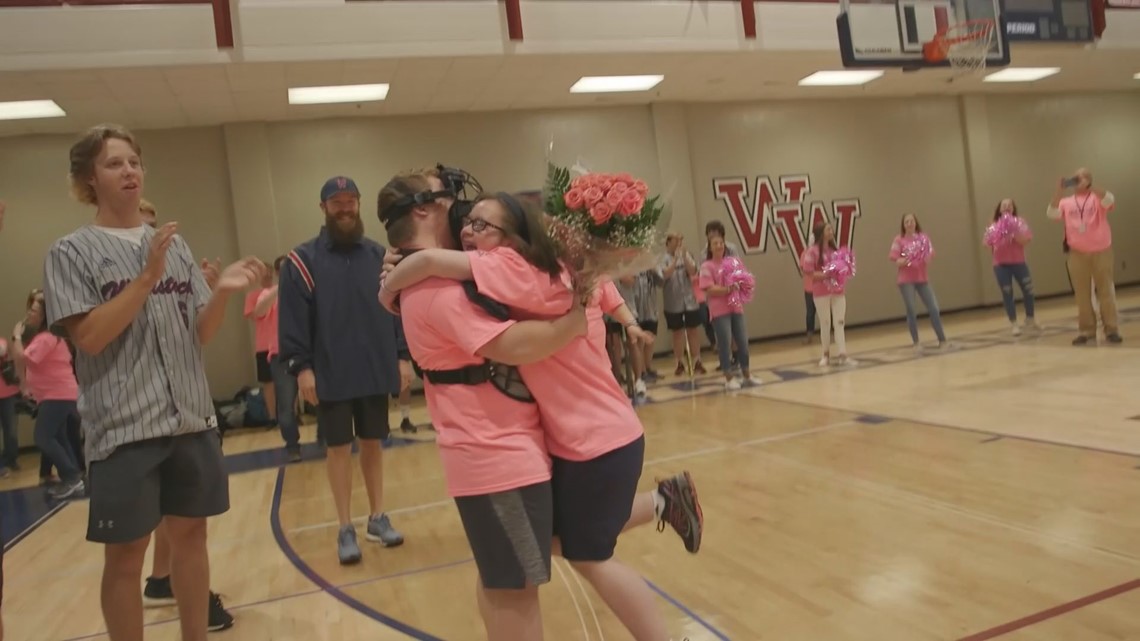 While he may not have surprised her, they all wowed her. Her dream team of friends escorted her into a Hummer limo, took her to breakfast, went bowling – and then, it was off to the ballgame.
Maggie got to meet Blooper, run the bases at SunTrust Park and enjoy the Braves game as a VIP. Her parents were so proud to see everyone coming together for Maggie and celebrating her for who she is.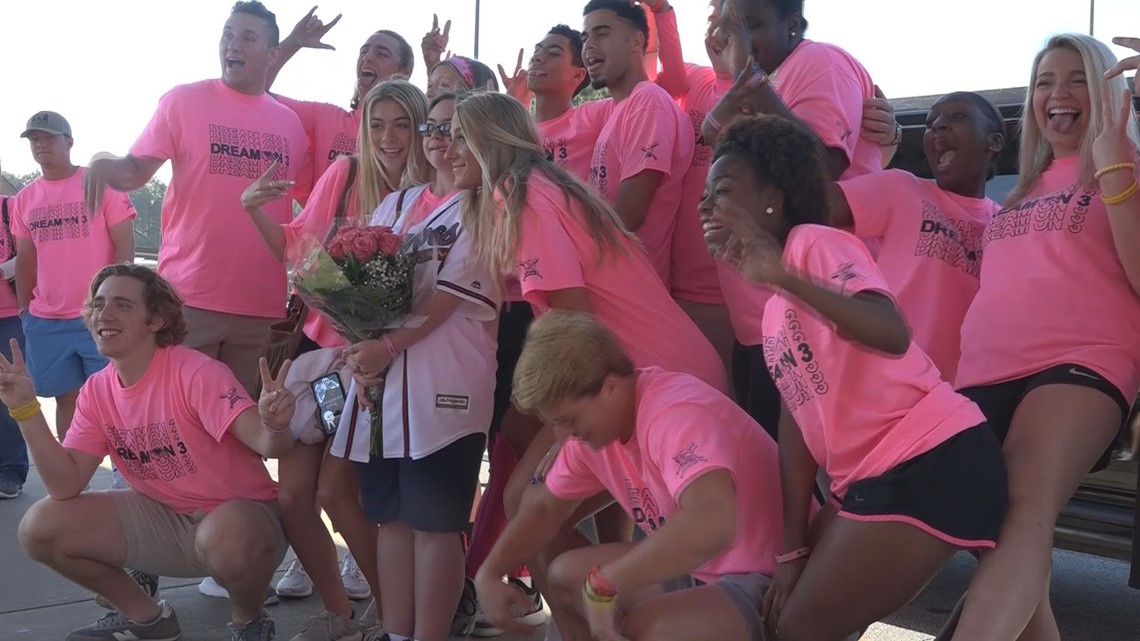 "Everything she does is just with an attitude of goodness," said Maggie's dad, Andy Tressler.
"She knows no wall. She'll get there and she'll succeed," Patti Tressler said. "And she'll do it with a smile on her face. How could you not love that?"
Her friends and family want everyone to know the goodness Maggie brings to the world.
"They love me … so proud," Maggie said.
Student with Down syndrome surprised with Atlanta Braves ultimate fan experience