ATLANTA — When Slow Pour Brewery in Lawrenceville was looking for a natural way to control pests and vermin in their 100-year-old building, they found an interesting program that matched them with Mash and Barley.
The two are affectionately known as the beer cats at Slow Pour and are part of a new program with Planned Pethood to get working cats out of the shelter.
"We've had hardware stores, companies, we just got a request from Home Depot and they joked that they wanted orange cats," said Jeani Wampler.
She runs the program and is trying to re-brand what you might think of as feral cats to "community" cats.
"They're not quote, unquote traditionally adoptable. They're not cats that want to jump on your lap, and be petted and sit down," she said.
But they do want to work.
There are an estimated 60 million feral, or community, cats in the United States. This program hopes to be a way they can help their community.
"If they are looking for a way to take care of their snake or rat or mole or vole problem at their house without using pesticides and the ability to save a creature's life. And this is literally saving lives. They can adopt from us and add a kitty to their life," she said.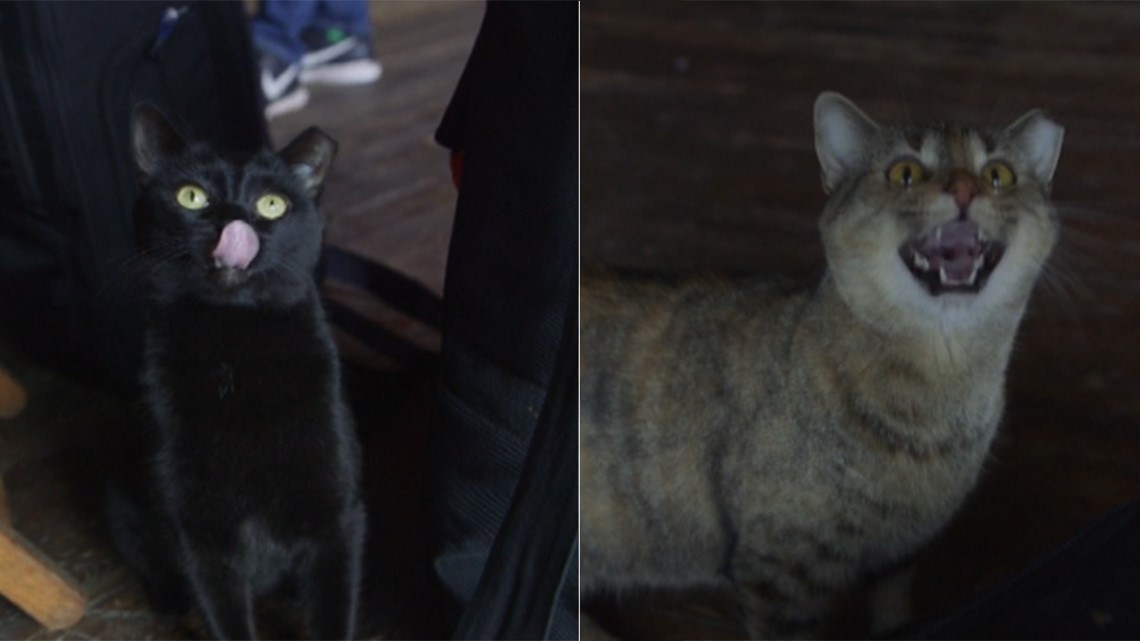 While they're not traditionally adoptable, many of them do warm up to the people. Mash and Barley have become a favorite at Slow Pour.
Planned Pethood spays or neuters the cats after they're trapped and then puts them to work. While they're not traditionally adoptable, many of them do warm up to the people.
"It's like coming home to your dog every day. They're happy to see you," she said.
Since the cats have been on the job, their vermin problem has been eliminated, they say.
"We let Mash up here and she took care of three within 15 minutes. Yeah, it awesome. Smoked 'em," Master Bewer Matthew LaMattina said.
But do they ever drink on the job?
"They'll drink out of my glass once in a while," he said.