ATLANTA — Amazon's delivery robot, known as "Amazon Scout," is now being deployed in Atlanta to deliver packages.
The company said in a release Tuesday said it is "starting with a small number of Amazon Scout devices" making deliveries "Monday through Friday, during daylight hours."
The devices are described as "the size of a small cooler" which can "roll along sidewalks at a walking pace" and "navigate around pets, pedestrians and other objects in its path."
According to Amazon, while the robots autonomously follow their delivery route, initially they will be accompanied by a person.
The delivery robots have previously been rolled out in communities in Washington and California. Amazon said Tuesday that Franklin, Tenn. would also see the devices deployed along with Atlanta.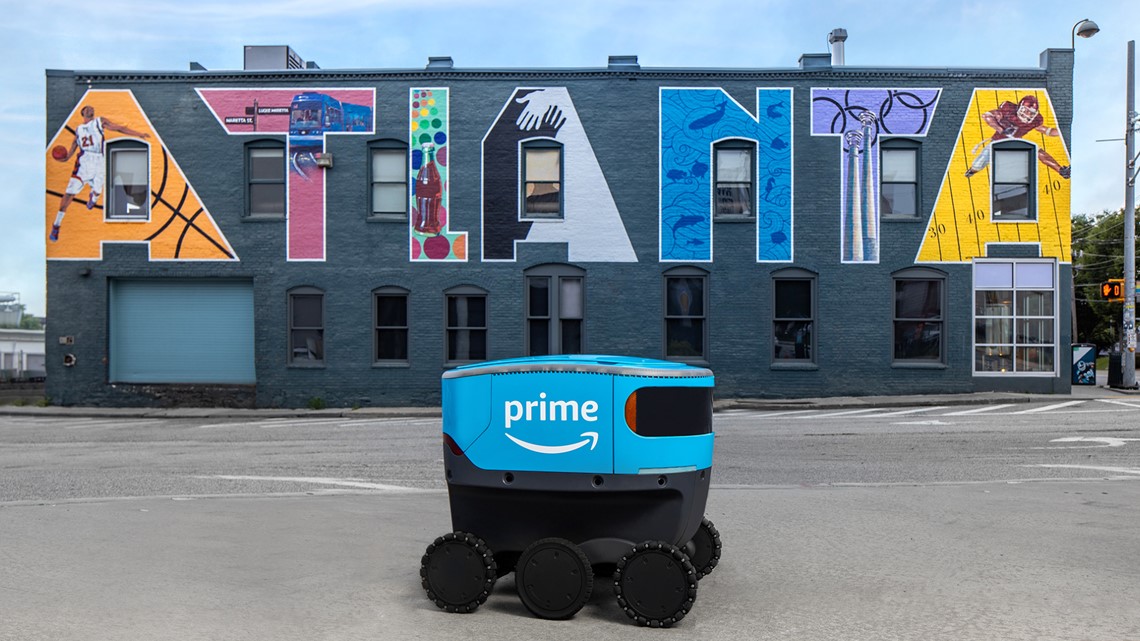 "We have built a team of technical and operations professionals in Atlanta and will continue to grow the Amazon Scout team here over time," the company said. "Amazon Scout provides unique opportunities for employees to develop their skills in robotics, program management and operations and we're proud to bring these opportunities to the area. This is in addition to existing 3,500+ full-time jobs Amazon has already created in Georgia – and we continue to hire."
The company said it will also be "partnering with local schools near the areas where we operate in Atlanta and Franklin to support STEM and robotics activities."