NORCROSS, Ga. — Three years have passed since the World Health Organization (WHO) officially called the COVID-19 outbreak a pandemic, and many small business owners are still feeling the impact.
"What earned these six business leaders an ARPA grant is that their companies have experienced an unfortunate decline due to COVID-19. It's our hope that these funds will help foster a return to 'business as usual' or – even better – new growth in their client base and bottom lines," said Norcross Mayor Craig Newton.
The $65,000 was split between the six Norcross businesses. Branding and graphic design studio Fleecher Designs was one of the businesses chosen and were awarded a $10,000 grant.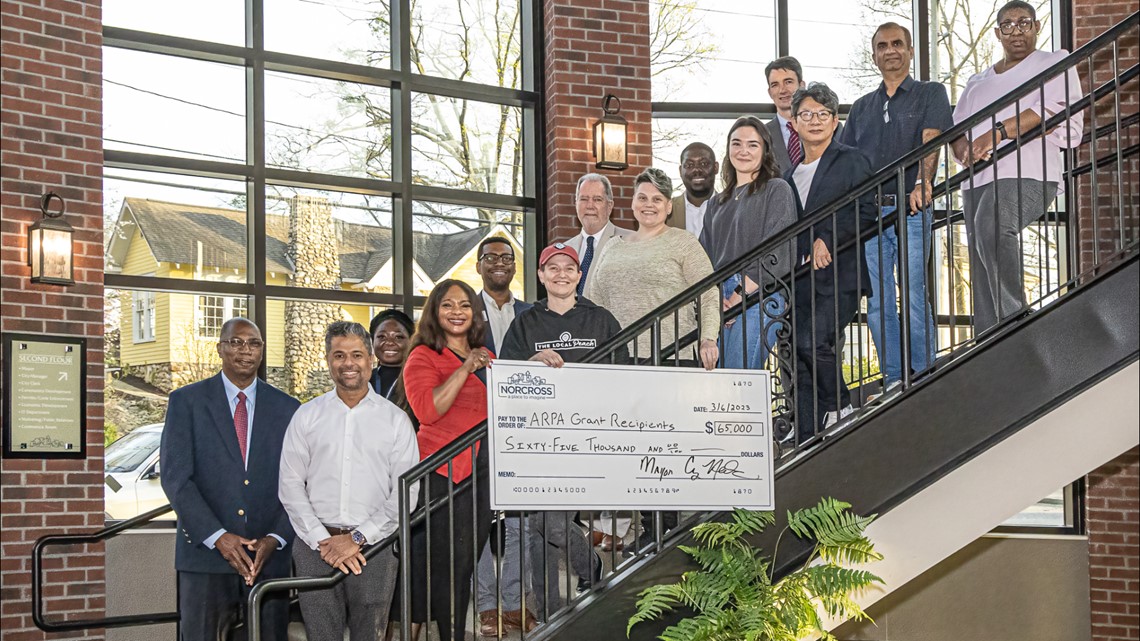 Fleecher Design studio owner Laura Balfour said her studio took a hit during the pandemic, with several of her clients in the event business trying to sign out of contracts due to the pandemic.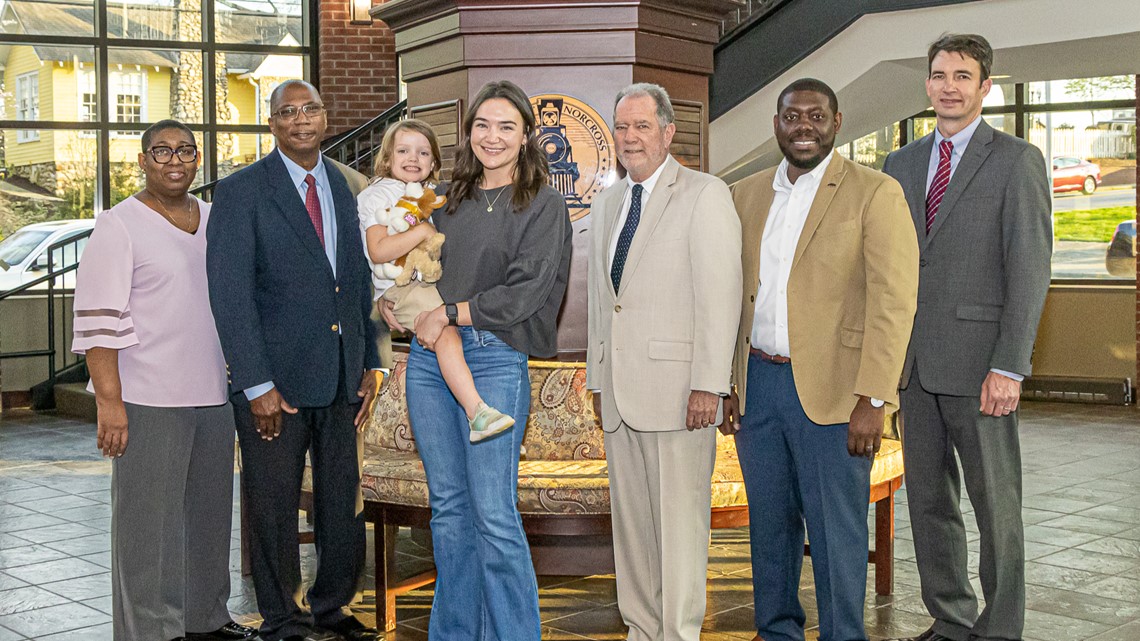 "2020 was a pivotal year for my business, the world, and my life," said Balfour. "My businesses had to pivot quickly."
Balfour said the grant money would be used to raise her employees' pay and to re-define the design studio's systems.
Norcross business owners and chiefs Nona D. Johnson and Briana Murra were amongst the six business leaders to receive grants. The pair run the community kitchen and market, The Local Peach.
Balfour said the grant money would allow her studio to continue to serve businesses like The Local Peach in Norcross.
"There are so many great people doing really important work. What makes me excited the most for our business is figuring out ways to help those people," said Balfour.