ATLANTA — You'll soon be seeing a lot of purple around town as Truist revealed its identity on Monday. And to no surprise, this is impacting the Atlanta Braves stadium, too.
Following the completion of the merger of equals between BB&T and SunTrust in December 2019, the visual identity "further signals the company's commitment to inspire and build a better future for clients and communities," they said in a news release.
Truist Purple, the defining color of the new brand, is the combination of heritage BB&T burgundy and SunTrust blue, they said.
The monogram is made up of two T's that mirror the Truist name and represent Touch + Technology, they said.
"Beginning with the stable and familiar shape of a square, Truist then rounded its corners to demonstrate the security and accessibility that the digital world of today expects," the bank explained.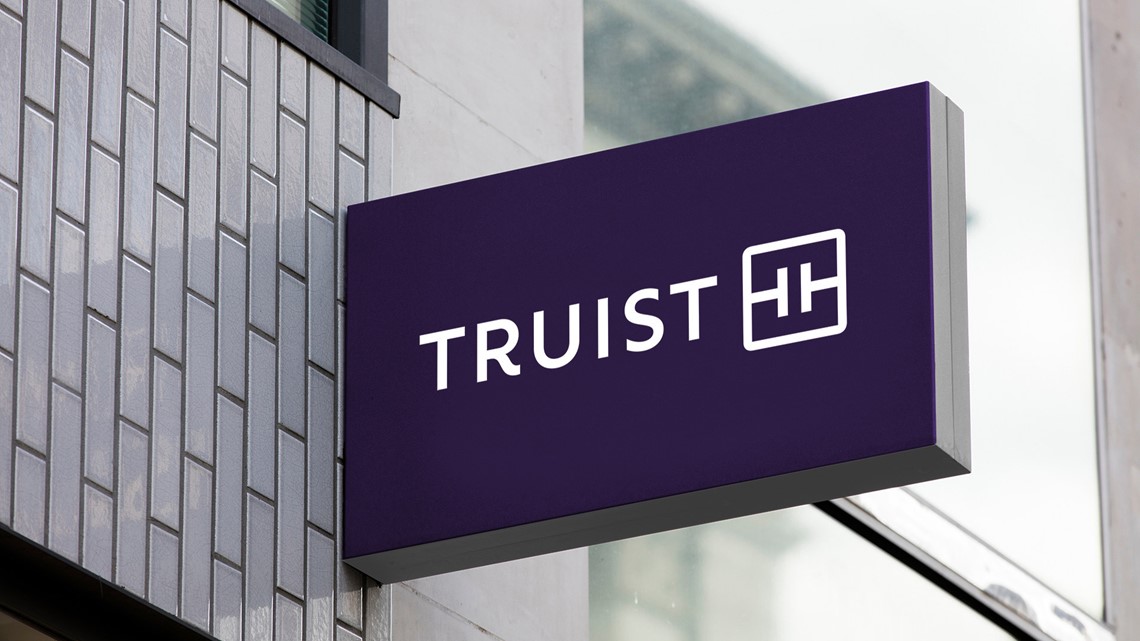 In the weeks and months to come, clients will soon see more of this bold new look – on digital platforms, in branches and out-of-home advertising in Miami leading up to the Super Bowl.
The Atlanta Braves, on Tuesday, announced the official name of their stadium would change from SunTrust Park to Truist Park.
"This striking visual expression is not what most would expect from a financial institution, and we're proud of that," said Susan Somersille Johnson, chief marketing officer for Truist. "Our identity is a symbol of the merger of equals between BB&T and SunTrust, which has brought the best of both brands together to build not only a better bank, but a better future for all who engage with Truist."
You may not notice a change so quickly around town and at your local branch, however.
Truist will continue to serve clients through their respective BB&T and SunTrust branches, websites, mobile apps, financial advisors and relationship managers. The transition to the full Truist experience will occur as systems are integrated over the next 18-24 months.