ATLANTA — Atlanta is now home to the tallest car vending machine in the U.S., standing 12 stories high with a 43-vehicle capacity.
Carvana opened its flagship car vending machine in Atlanta last week. In as little as five minutes, customers can shop more than 20,000 vehicles, finance, purchase, trade in, and schedule as-soon-as-next-day pick-up.
Customers who choose car vending machine pick-up can set an appointment by selecting a day and time convenient for them.
When they arrive, they will be the only customer inside the car vending machine, will be greeted by one of Carvana's employees and receive a Carvana coin to activate the automated vending process. Customers then get a central view of their vehicle descending through the all-glass tower. Customers can also sell their current vehicle to Carvana, even without purchasing a vehicle.
"Seven years after pioneering online car buying, to now bring our patented Car Vending Machine to the city where it all started - it's fitting that our flagship location is in the community that has supported us from the beginning," said Ernie Garcia, founder and CEO of Carvana.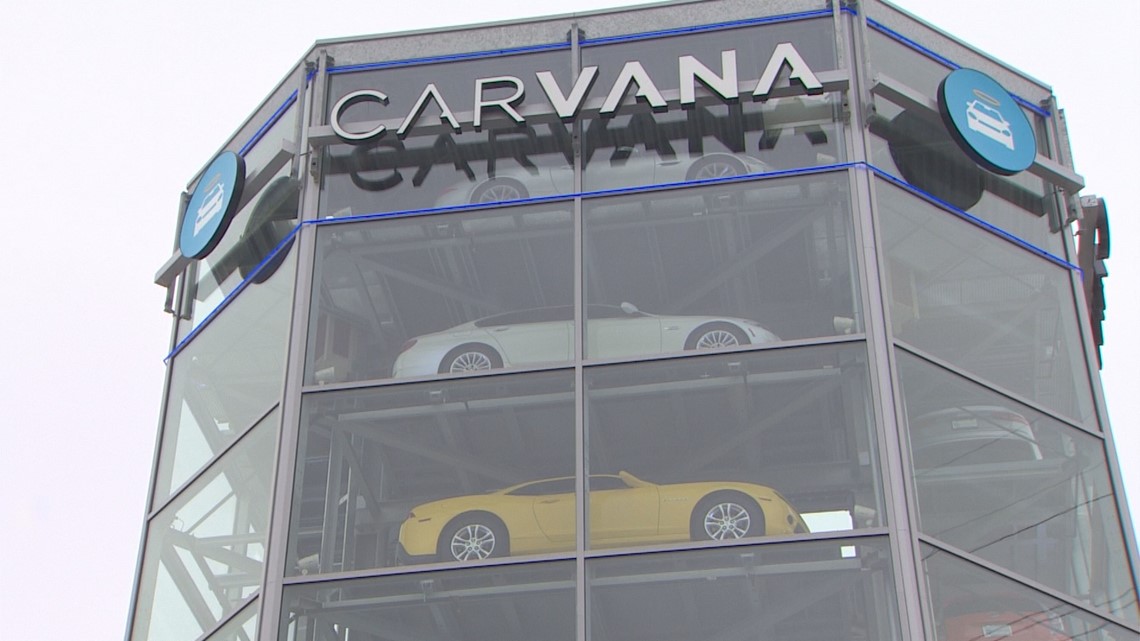 Carvana's first iteration of the car vending machine, a three-bay location, is in Midtown. In the years since, Carvana has become known for the machines featuring all-glass towers.
The newest location in Atlanta marks the 27th in the U.S. Additional machines are in Kentucky, Tennessee, Texas, Florida, Maryland, Arizona, Ohio, Pennsylvania, Indiana, Illinois, Missouri, North Carolina, Oklahoma and California.
The Atlanta Car Vending Machine is located at 166 16th Street NW. Location hours are Monday through Saturday from 9 a.m. to 7 p.m. ET. Vehicle pickup at any of Carvana's car vending machines is free for all Carvana customers.