ATLANTA — Trying to raise a family and make ends meet on a minimum wage salary can be tough.
The new National Low Income Housing Coalition's Out of Reach study shows the gap between renters' wages and the cost of rental housing.
In fact, the study suggests that minimum wage workers can't afford two-bedroom apartments anywhere in the nation.
In Georgia, the minimum wage is $7.25 an hour, which calculates to about $1,160 a month. The study state's the average fair market rent is $911 for a two-bedroom apartment. If that's the case, that leaves less than $200 for other expenses.
The interactive map also lets you see the rent cost by counties. In Fulton County, the study says the fair market rent rate is about $1,031 for a two-bedroom.
In order to afford the rent at utilities at this rate, the Out of Reach study, says a Georgia resident should make about $17.53 per hour. This rate assumes that the resident works 40 hours a week year. At that wage, a resident could afford rent and utilities without paying more than 30 percent of income on housing.
RELATED | Report puts Atlanta among the 50 worst cities to live in the country
AND | Minimum wage workers can't afford 2-bedroom apartments anywhere in US
At the current minimum wage rate, you would need to work 97 hours a week to pay for about a two-bedroom. That equals to about 2.4 full-time jobs.
In Henry, Clayton, DeKalb, Gwinnett, and Cobb counties, the study lists the same fair market rent price at $1,031.
Out of 52 (which includes Washington D.C. and Puerto Rico), Georgia is ranked the 27th most expensive state in the U.S.
Here is a look at the top 10 places:
1. Hawaii
2. District of Columbia
3. California
4. New York
5. Maryland
6. Massachusetts
7. New Jersey
8. Washington
9. Connecticut
10. Alaska
Here is a look at the bottom 10:
52. Puerto Rico
51. Arkansas
50. West Virginia
49. South Dakota
48. Kentucky
47. Mississippi
46. Alabama
45. Iowa
44. Ohio
43. Oklahoma
View the Out of Reach 2018 study on the National Low Income House Coalition's website.
LIST | The Best Places to Live in Atlanta
LIST: The Best Places to Live in Atlanta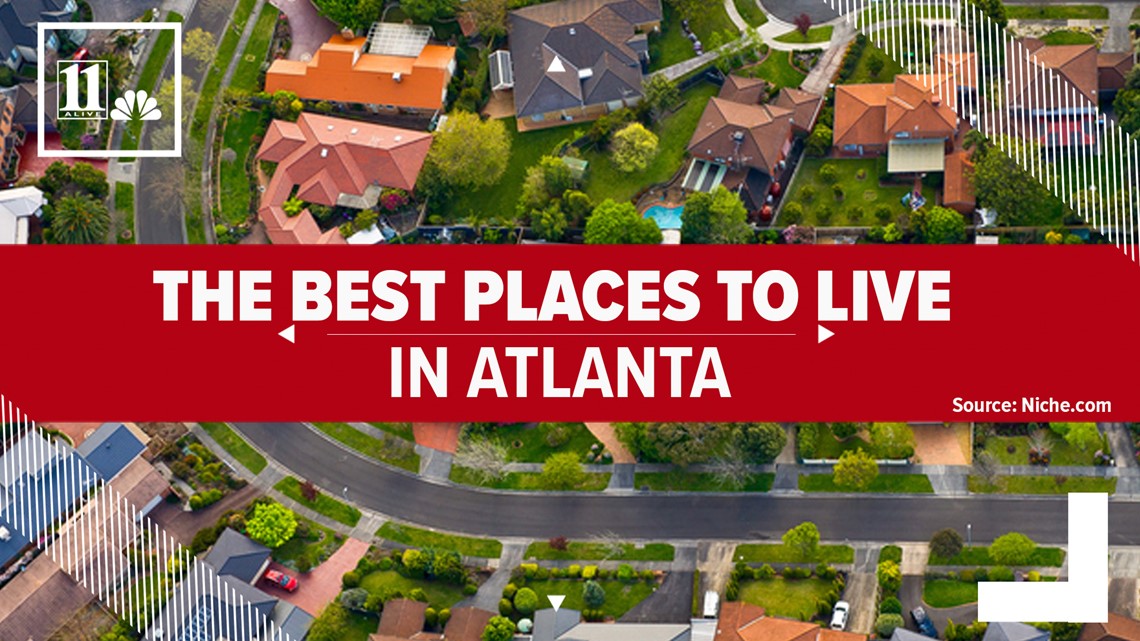 Sign up for The Speed Feed newsletter below to get the latest headlines in your inbox each weekday!