ATLANTA — A heartwarming interaction between a WNBA player and a 9-year-old superfan is warming hearts across the internet.
Atlanta Dream WNBA Brittney Sykes autographed her game-worn sneakers and gave them to a 9-year-old Mya Danielle Nelson after the team's game against the Seattle Storm in Atlanta, Thursday. The gesture brought tears of joy to Mya's eyes and all the feels to Twitter.
Mya's father, Quentin, told 11Alive they are season ticket holders, and Mya has been going to home games with her grandmother, godmother and little sister for the past four-plus years.
He also said Mya recently started playing basketball at school with the boys during recess and loves basketball.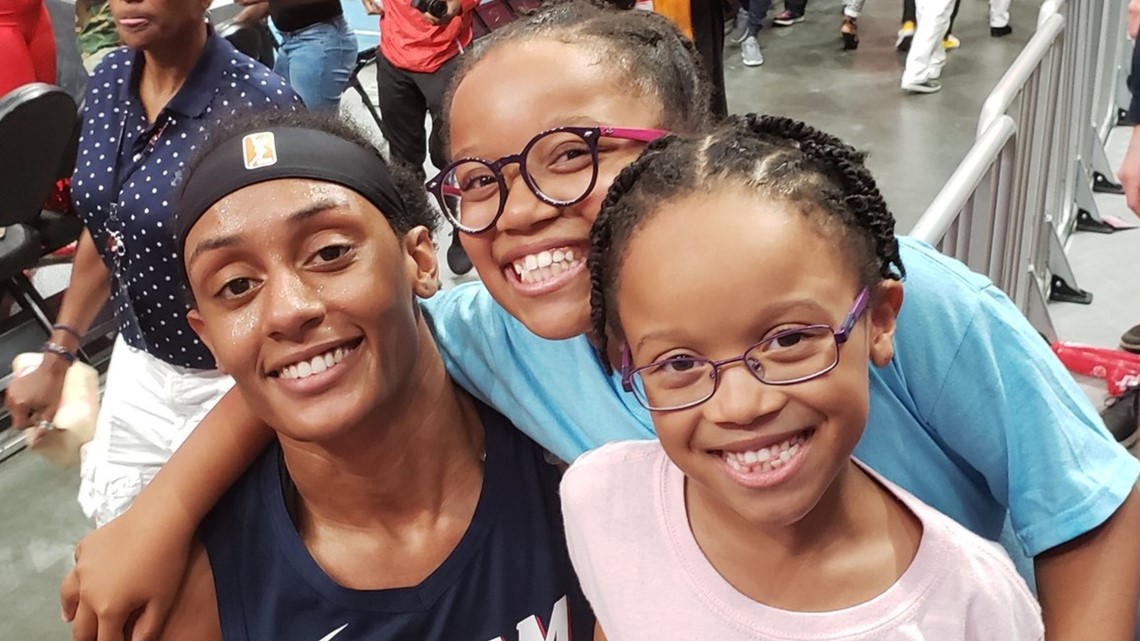 It's an enthusiasm that Sykes said she's noticed. In an interview with WNBAKicks, Sykes said Mya does not care if the Atlanta Dream is up 40 or down 20, she is the loudest kid in the gym. Sykes told WNBAKicks that she loves to see kids like that - that love of the game of basketball and the sport in its entirety.
A video by lwproductions on Twitter shows superfan Mya's reaction when Sykes presented her the shoes. She hugged Sykes and started crying and saying, "Thank you so much. I am so happy, and I love the Dream so, so much."
Sykes told WNBAKicks she did not mean to make Mya cry, but the love was so genuine. She also said she will start gifting more of her items to superfans like Mya, adding that this is one of the reasons why she plays basketball.
Sykes said whether Mya plays basketball or not in the future, the fact that the 9-year-old loves women's sports is huge because she is the next generation.
Mya's father told 11Alive's Jennifer Bellemy that Mya is an amazing, smart little girl who just became an ambassador for her class as an all-A scholar, and she involved in a number of other organizations at school.