ATLANTA — The woman behind the controversy surrounding rape allegations at Atlanta's Opera Nightclub has filed a lawsuit against the venue, claiming that there wasn't enough security that would have protected her and others from assault during the sold-out show she attended.
Jasmine Eiland spoke publicly for the first time on Tuesday, after facing death threats and online victim shaming, according to her lawyer. Eiland said she doesn't want to become the face of sexual assault, but came forward hoping that this will help other women understand they are not alone.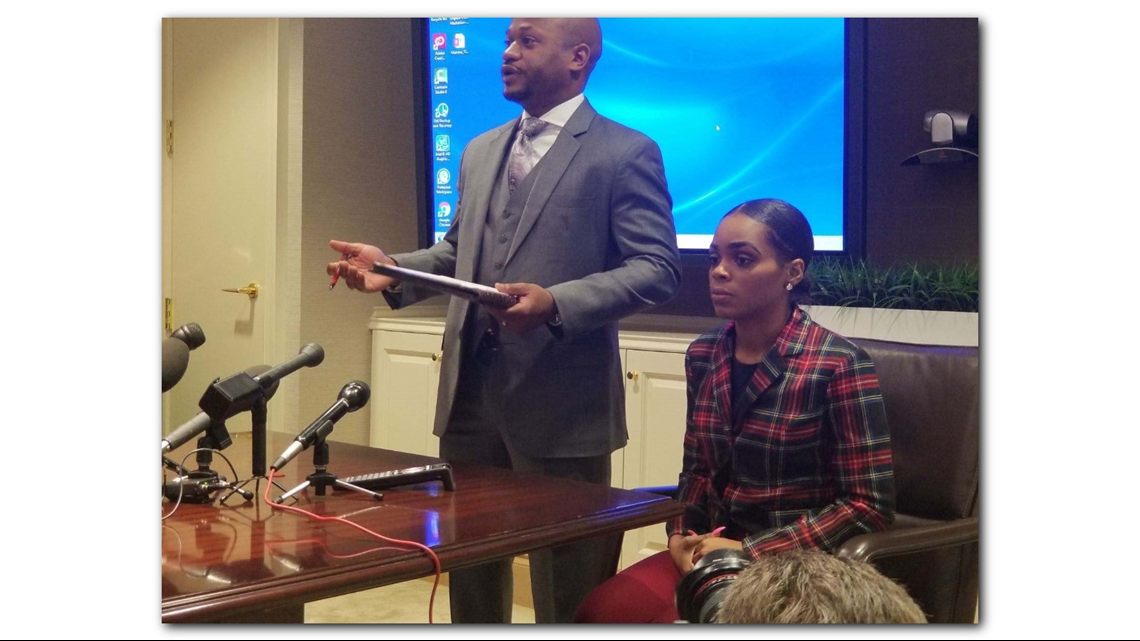 "When it comes to cyberbullying and victim shaming ... I want to let you guys know that I'm not going to tolerate it. I won't put up with it," Eiland said. "I'm going to fight. I'm a victim, but I'm a survivor as well."
The St. Louis woman's story went viral after she posted a series of Facebook Live videos that showed a man allegedly assaulting her on the dance floor of the Midtown nightclub on Jan. 19, during a presale, sold-out show with August Alsina headlining. The videos, shared hundreds of times online, showed her with the suspect, 34-year-old Dominique Williams.
"We also believe the security cameras weren't working so thank God she was on Facebook Live," said Eiland's attorney, L. Chris Stewart. "We know for a fact, all of the security guards were not working, were not paid to work and they knew this ahead of time because the tickets were pre-sold .... Per club policy and per every standard in the industry, security intervenes if a person is too intoxicated, or drugged or inebriated."
In the videos, Eiland is reportedly shown in the middle of the dance floor with Williams behind her, crying "somebody help me" with tears rolling down her face. While the videos have been removed, several versions still exist online.
Williams, 34, turned himself in on aggravated sodomy charges to Fulton County Jail on Jan. 29, according to Atlanta Police. He has been behind bars since then without bail.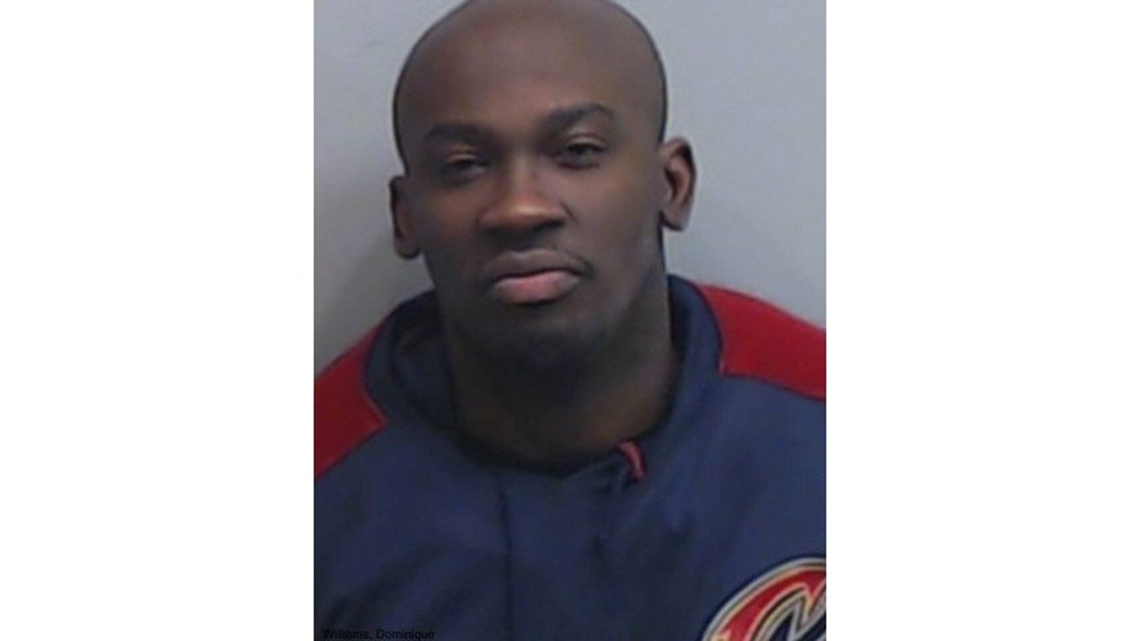 The lawsuit, filed in Fulton County State Court against Grae Hospitality, Opera Nightclub management and security claims that the venue has known about violent and criminal acts there in the past and failed to protect party goers with adequate security staffing or visible security on the dance floor, at the VIP area or the bar.
Stewart stated Tuesday that only a quarter of security staff was working that night, which was a sold-out show to a pre-sale audience. He stated that Eiland was sexually assaulted twice – once on the dance floor and again in an outdoor, off-limits patio. The lawsuit claims Williams carried Eiland to the secluded area and sexually assaulted her again while she screamed for help.
"This wasn't just a club night," Stewart said. "This was a large concert by an international megastar and they only had one-fourth of security guards working ... what if there had been a shooting or a fire? What if people died when you knew ahead of time that there was this big, planned, massive concert? I want to know why [Opera management] doesn't care and what would be the remedy for that."
Stewart said that, since the incident, Eiland has been the victim of online bullying and victim shaming. He said Eiland's legal team asked for a sit-down with Opera management, but the club refused.
"We tried to reach out to Opera Nightclub without a lawsuit. The idea I had was to do a #metoo event at Opera Nightclub and avoid a lawsuit," Stewart said. "But we were met by silence ... they didn't even have the decency to reach out or apologize to Ms. Eiland."
Protesters gather outside Opera nightclub in Atlanta
Eiland's lawsuit cites unspecified financial damages, including medical payments, recovery of lost income and treatment for future pain and mental anguish.
"I'm sure there are other victims out there. Not even related. Just period. Who doesn't have the courage or hasn't had the courage to say, me too," Eiland said. "That's the goal. To show that it's OK to come out and say you're a victim of this as well, and we can be survivors together."
11Alive contacted Opera Nighclub for a statement on the lawsuit. They responded, assuring that the safety of guests is their "main priority."
"We have always upheld the highest standard of security each night," the statement reads. "We have worked diligently with the Atlanta Police Department to assist with this ongoing investigation. The legal action filed today involving the club will be defended vigorously."
Williams is expected to have a preliminary hearing on Wednesday, Feb. 13 and a bond hearing is scheduled for Feb. 14, where a judge will determine whether or not he can be released from jail ahead of a jury trial.
If you or someone you know has been the victim of an assault, the Rape, Abuse and Incest National Network (RAINN) has a 24-hour hotline you can call: 1-800-656-HOPE.