ATLANTA — The Super Bowl may have just left Atlanta a little more than a week ago, but city partners are already interested in hosting another one soon.
The Atlanta Sports Council confirmed that its president Dan Corso submitted a letter of interest to the NFL, writing that Atlanta is interested in bringing the Super Bowl back within the next 10 years - either in 2025, 2026 or 2027.
Super Bowl LIII in Atlanta was the culmination of years of behind-the-scenes work. The city hadn't hosted one in nearly two decades - when a crippling ice storm and deadly knife fight were the headlines for the 2000 event.
The decision came down to Atlanta or New Orleans. Atlanta ultimately won out, winning the bid with the theme "Atlanta Transformed" - highlighting new attractions in Atlanta that didn't exist during the last Super Bowl, and pitching the city as a booming metropolis. It was the new state-of-the-art Mercedes-Benz Stadium, however, that ultimately tipped the scales in favor of Atlanta.
Super Bowl LIII saw more than 500,000 people - and 150,000 out-of-state visitors - flock to Downtown for more than 100 game-related activities that started the week before the big game.
PHOTOS: Super Bowl 53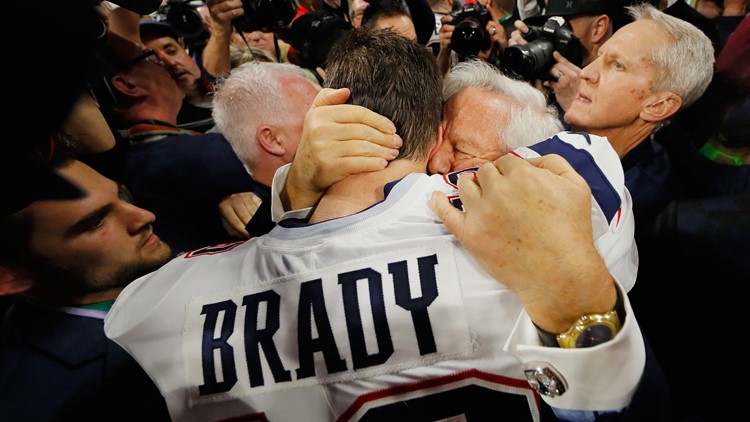 "We were proud to host Super Bowl LIII and welcome the hundreds of thousands of visitors to our city, while also leaving a lasting impact on our community through Legacy 53," said Brett Daniels, COO of the Atlanta Super Bowl Host Committee.
The NFL announced Atlanta, Miami and Tampa would host the 2019, 2020 and 2021 Super Bowls in 2016. Los Angeles, Arizona and New Orleans will host the next three in 2022, 2023 and 2024, respectively.