Atlanta's Fox Theatre is adding a new level of luxury with the opening of the Marquee Club, which includes a scenic rooftop terrace.
"This is just a wonderful atmosphere to sit and enjoy food, great drinks and get ready in anticipation of a terrific show at the Fox," said Allan Vella, President and CEO of the Fox Theater, Inc. "We want to enhance the occasion. We wanted a facility that was fitting of that."
Before this, the Fox offered only concessions and bar service before and during shows.
Vella said patrons made it clear they wanted more amenities.
"We have a culinary staff for the first time," said Jamie Vosmeier, Senior Director of Sales and Marketing at the Fox Theatre. "We have a chef and sous chef and entire team of culinary experts."
The $10 million expansion is the largest one-time revitalization effort at the Fox since its opening in 1929.
It was funded by partners, such as Lexus and Regions Bank.
► PHOTOS | The Fox Theatre debuts The Marquis Club
PHOTOS | The Fox Theatre debuts The Marquis Club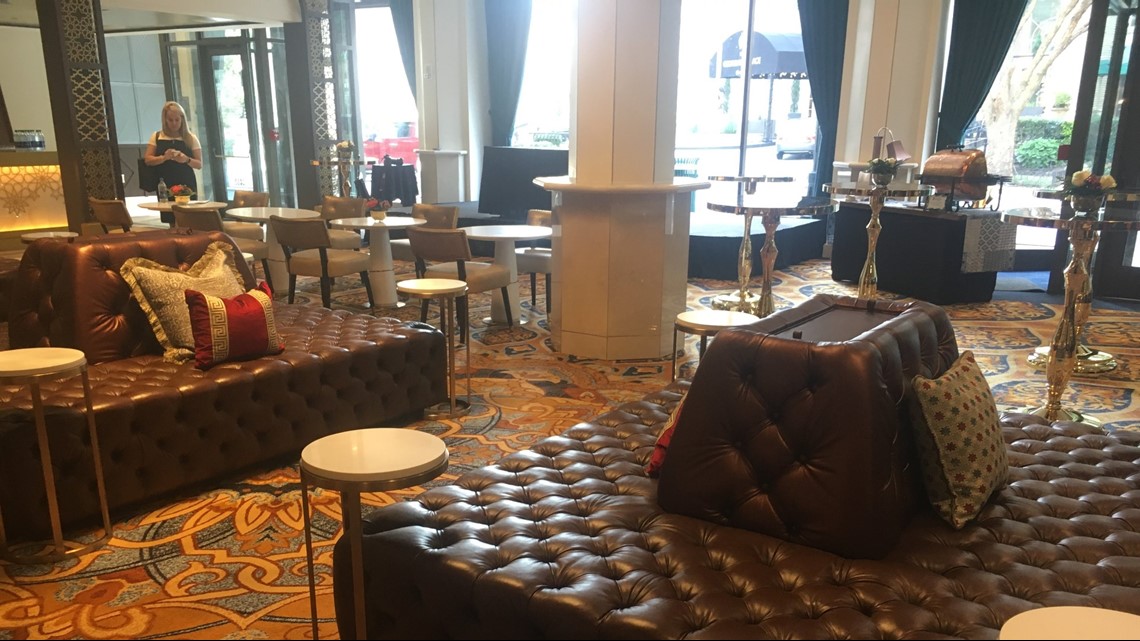 The Marquee Club includes a private entrance to the theater, private restrooms, five bars and three separate levels.
"We want it to be part of the Fox but different and modern and new within the Fox," explained Karen Gravel, Principal and Director of Historic Preservation at Lord Aeck Sargent, the architecture and design firm behind the project. "It's luxurious, fun, a place you want to hang out."
The hangout place with the best view is the rooftop, which overlooks Peachtree Street.
"You can actually have a good view of the Fox marquee," said Adina Erwin, Vice President and Chief Operating Officer for the Fox. "You're definitely able to have a different perspective, a different viewpoint than we've ever been able to offer at the Fox before."
This is the first time in nearly 50 years that the rooftop has been accessible to the public.
The Marquee Club will be open only before, during and after shows at the Fox, and it's only accessible to members. Corporate, season and limited single show memberships are available.
The new event space fills the northwest corner of the building, which was previously leased retail space.
► Download the FREE 11Alive News app now in the iTunes store or on Google Play.