ATLANTA — Attorneys for the family of Joycelyn Savage issued a statement Sunday saying they were not planning to go to Chicago, due to what they called "very serious death threats."
Joycelyn Savage is a woman who, according to her family, is being held as part of a sex cult by R&B singer R. Kelly. Kelly has been jailed in Chicago, and is facing 10 counts of sexual abuse against four women, including three under the age of 18.
Jonjelyn and Timothy Savage say they have not spoken with their daughter since December 2016, which they say has been both frustrating and discouraging.
The Savages say their daughter initially met Kelly when she was 19 years old, when they said he had promised to help her produce an album. They said she began to act out after the meeting, then disappeared completely after a family intervention in 2016.
"It wasn't about music, it was about something else," the family said.
Their claims first came to light in an interview which has since gone viral in 2017. The couple publicly outlined their concerns for their daughter's safety when they participated in the six-part Lifetime docuseries "Surviving R. Kelly," that aired in January. The series walks through multiple sexual assault allegations against Kelly, including by women living in metro Atlanta.
The Savages say they were threatened by people inside Kelly's inner circle ahead of the premiere of the television docuseries. According to a police report from Henry County, Kelly's manager Don Russell telephoned the Savages while police were present, threatening to "ruin" the family if they continued to be outspoken against the singer.

"He (Russell) threatened my daughter, he threatened my wife," Timothy said.
They say they now live in constant fear.
In the statement released Sunday, their attorney, Gerald Griggs said the Savages still desire to speak with their daughter without Kelly or any of his associates present.
PHOTOS | R. Kelly Johns Creek home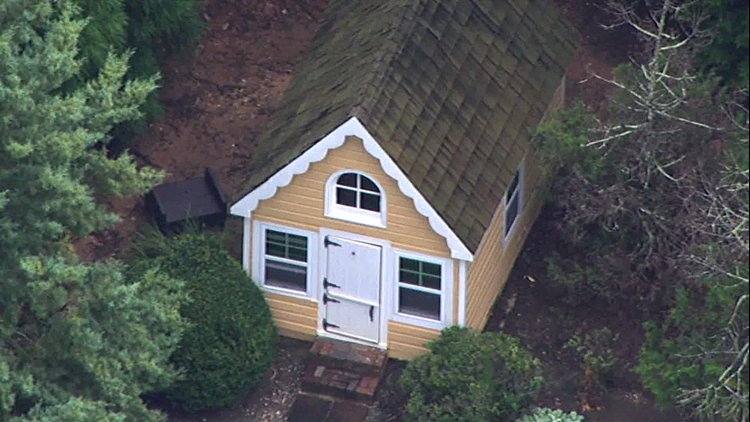 "We've seen it stated on several news media outlets that both Joycelyn Savage and Azriel Clary were seen together at Mr. Kelly's bond hearing, showing support for the defendant, and always in plain sight of Mr. Kelly's associates. Not even money, power, and influence could prevent the effects of Stockholm Syndrome on a young Patty Hearst. Not once did Azriel Clary make eye contact with her parents, which is indicative of the manipulation and predatory behavior induced by the defendant," Griggs' statement said in part.
Azriel Clary is another woman whose parents say is being held against her will by Kelly in the same fashion as Joycelyn Savage. Both women were present in court in Chicago on Saturday for the bond hearing for Kelly.
"In light of very serious death threats, which have all been reported to law enforcement, we will not travel to Chicago until we are confident that the Savages and I will not face harm of any kind. Therefore, we continue to press upon prosecutors in Cook County and Fulton County for an independent meeting with Joycelyn Savage apart from individuals associated with the defendant, Mr. Kelly," Griggs said in the statement.