FORSYTH COUNTY, Ga. — An autopsy report from a Forsyth County mother's death helps paint the possible final moments of her life.
Tamla Horsford was found dead in the backyard of a home off Woodlet Court in Cumming Nov. 4, 2018. Months later, the 40-year-old mother became the center of a viral social media controversy, with rumors swirling online that her death was not an accident.
Authorities announced Feb. 20, that they were closing the case, concluding that Horsford had fallen and died. An official medical examiner's report by the Georgia Bureau of Investigation ruled that her death was, indeed, accidental.
A 911 call says Horsford had been at the home for an overnight party where the adult guests had been drinking. According to the report, it was around 1:45 a.m. when Horsford told the homeowners she was going outside on the balcony, which had a stairwell leading to the ground, to smoke. Shortly after, the homeowners said they went to bed.
The next morning, guests found Horsford fully clothed and unresponsive below the balcony. A 911 call was placed around 9 a.m. Horsford was pronounced dead at the scene. (listen to the 911 call)
Investigators took her body to the GBI for an autopsy and toxicology analysis. 11Alive obtained those documents, which showed Horsford had high levels of alcohol in her system at the time of her death.
Results from blood and urine samples showed Horsford's blood alcohol content was also about 0.24, three times the legal driving limit of 0.08. She also showed traces of THC and alprazolam - more commonly known as Xanax - in her system. Results were negative for any other drugs.
As for injuries, the medical examiner's report lists Horsford had "severe injuries" of the head, neck and torso. The report noted there were several superficial abrasions, including on the forehead, above the left eyelid, bridge of the nose, the right temple and chin. Other injuries included a laceration on the heart, a fractured second vertebra and a dislocated wrist. The medical examiner noted there were no facial bones that were broken, but there were several spots of bleeding in the head.
In an initial report, investigators believed Horsford may have fallen from ground level, "The position of the body does not appear that she had fallen directly from the balcony to the ground. Rather she appeared to have fallen from ground level, with the grade of the yard adding approximately 1 foot the the height of the fall."
However, as the investigation advanced, the medical examiner sat down with investigators and agreed that Horsford's injuries and ultimate death were from her falling from the balcony of the home.
Overall, the medical examiner ruled the injures were consistent with those received in a fall, and ruled the official cause of death was "multiple blunt force injures." Her death was ruled an accident.
Though the case has been closed by investigators, Horsford's death has led to a growing number of questions online, with Twitter users using the hashtag #TamlaHorsford, with users expressing outrage over the lack of media coverage in her death since it happened last year.
Adding to the mystique, one of the partygoers, Jose Barrera, ended up losing his job in the wake of Horsford's death. Barrera was a Forsyth County Superior Court employee who worked as a pre-trial release services officer. In that role, he would report bond violations, administer drug and alcohol tests and identify court defendants who might qualify for pre-trial release.
According to the Forsyth County Sheriff's Office, Barrera accessed police files about Horsford's death, which was a red flag to police.
"It was probably just curiosity, to be honest," Perkins said. "He had access to our system and he should not have done what he did. He accessed those reports, which again, upset us. It violated our trust with him and we reported it to his supervisors."
Barrera was placed on administrative leave on Dec. 17, 2018 for accessing files on a current investigation where he was a witness. He was terminated from his position with Forsyth County Pretrial Services on Dec. 20, 2018, based on a "loss of confidence" in the department.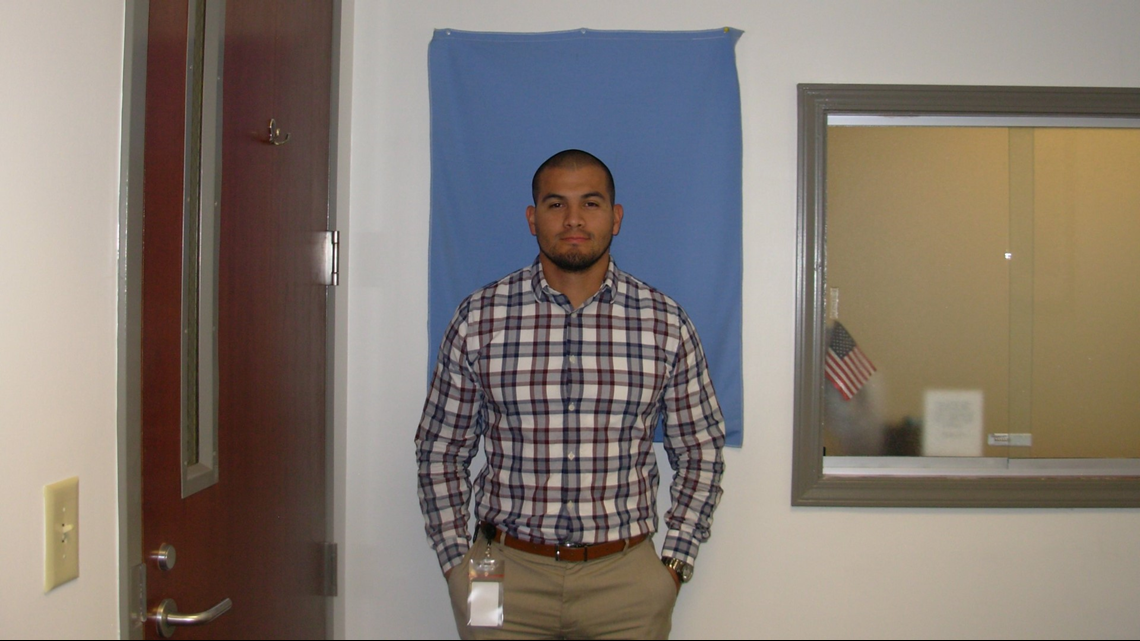 In response to accusation and alleged threats posted against the party hosts online, an attorney representing the homeowners stated that everyone at the party was cooperative with police.
"At this time, each of the partygoers and their families have received death threats on various social media postings. The threats need to stop. This tragic accident is exactly that, an accident. It is unfortunate, sad, and unbelievably heartbreaking to her family and friends," the attorney statement read, in part.
"However, certain very vocal friends and family members of Mrs. Horsford have been describing this accident as a 'murder.' Nothing can be farther from the truth."
On Monday, Horsford's family told 11Alive they were not ready to go on camera yet and talk about her death.