ATLANTA — For the first time, video shows exactly what happened in the moments leading up to the death of an Atlanta rapper.
Bankroll Fresh, whose real name is Trentavious White, died after a shootout outside of Street Execs Studio in northwest Atlanta on March 24, 2016.
"Our investigation determined that he was shot in self-defense," Sgt. John Chafee with the Atlanta Police Department told 11Alive last month.
No charges will be filed in connection to the case.
Now, weeks after closing their investigation, police have released the entire case file. The documents included the name of the previously-unknown shooter and video of a fight between White and another rival rapper from inside the studio.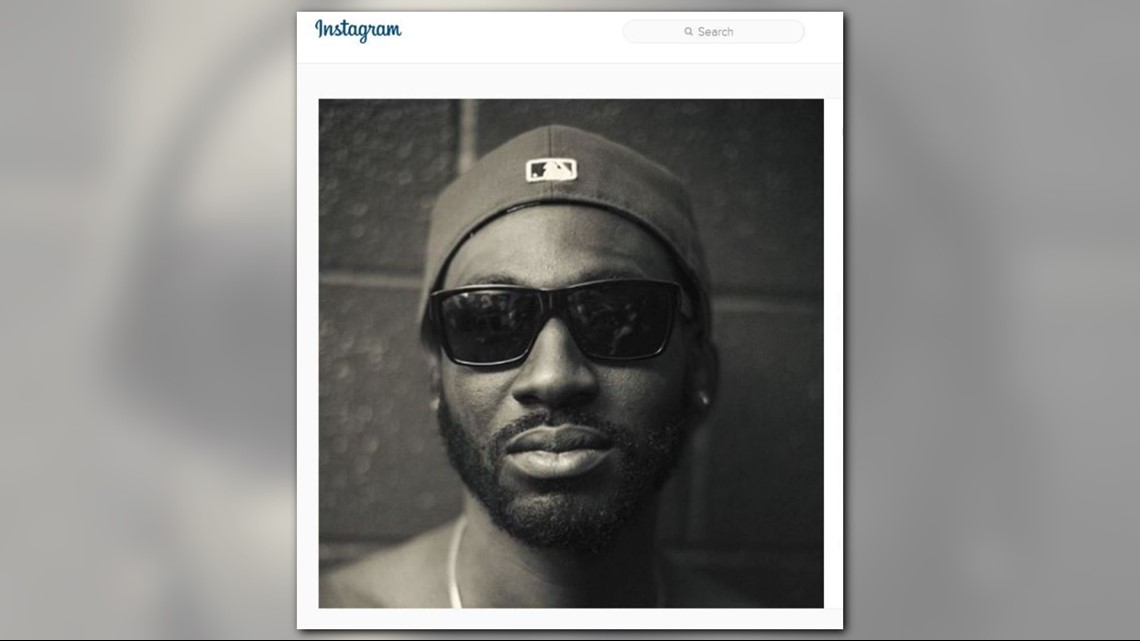 According to the investigation report 11Alive obtained, there was previous bad blood between White and the rapper No Plug, whose real name is Mendez Owens. Owens was reportedly invited to the Street Execs Studio off Defoors Place that night to try and make peace between the two men.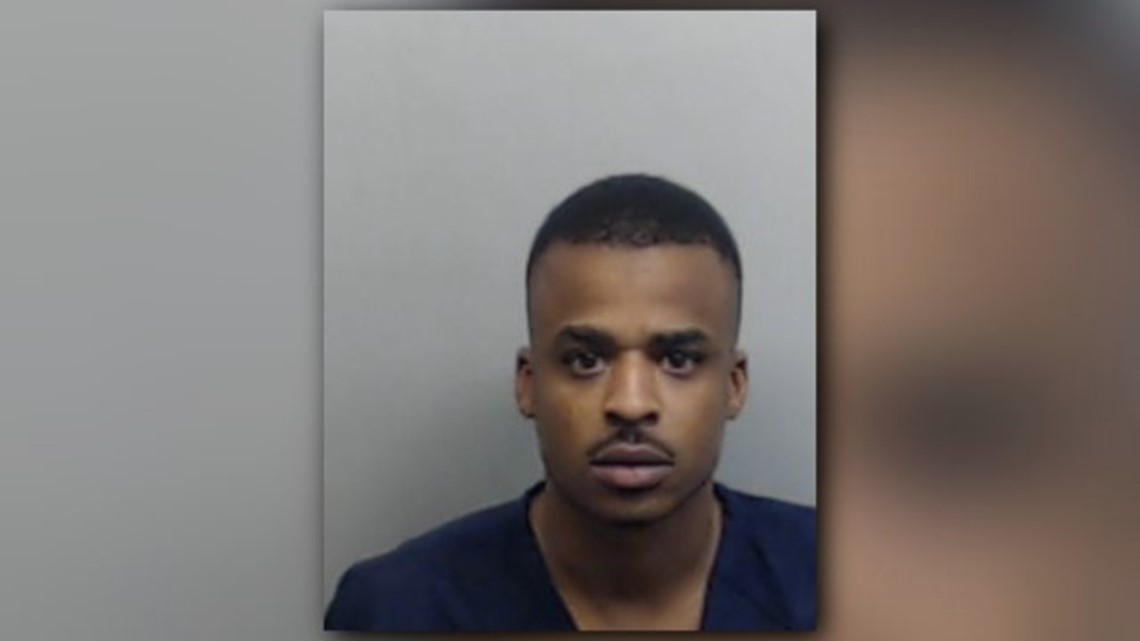 But not long after Owens got there, White reportedly confronted him, and a fight broke out between them in the back room.
Investigators said neither of the men had guns at the time, but that quickly changed, as several of the other men there were armed.
The fight was broken up, but the report said it quickly spilled outside the studio.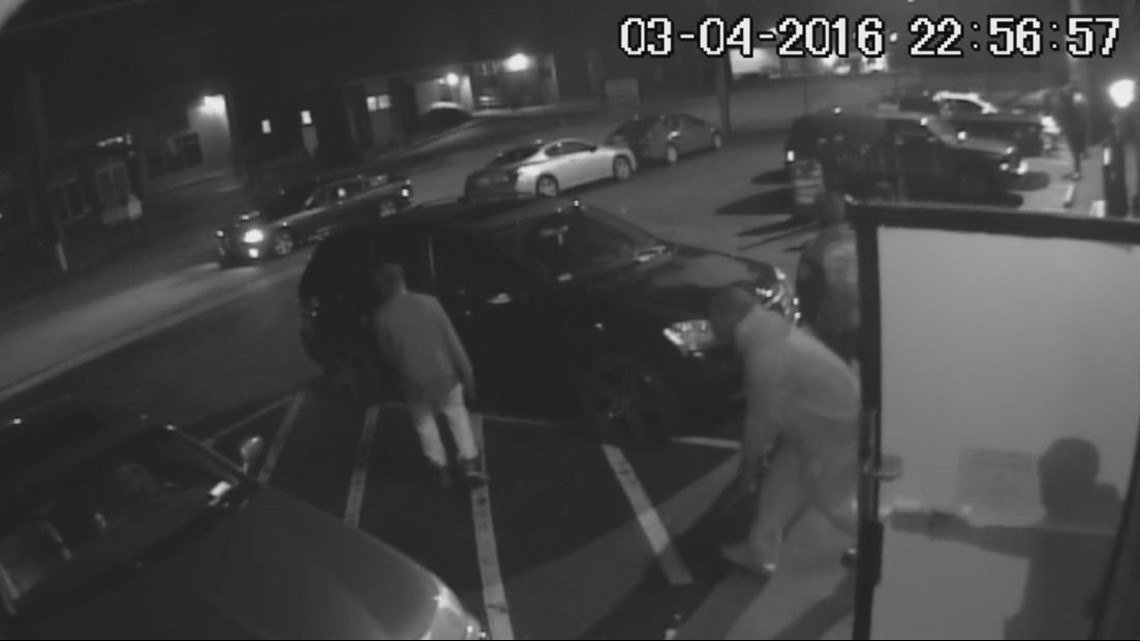 Minutes later, Owens and his friends drive off in a Dodge Charger. But it wasn't long before they came back.
The report said White greeted them with an SKS rifle, flashing it at the group. At the same time, five other men came out of the studio – guns drawn. White then points the rifle at Owens' car while yelling at the people inside.
Then, the video shows White fire the first shots toward the Charger. The car pulls off, but not before a flash of gunfire comes from inside the car.
As White walks back inside the studio, the glass on the front door shatters, which is when police believe he was shot in the right hip.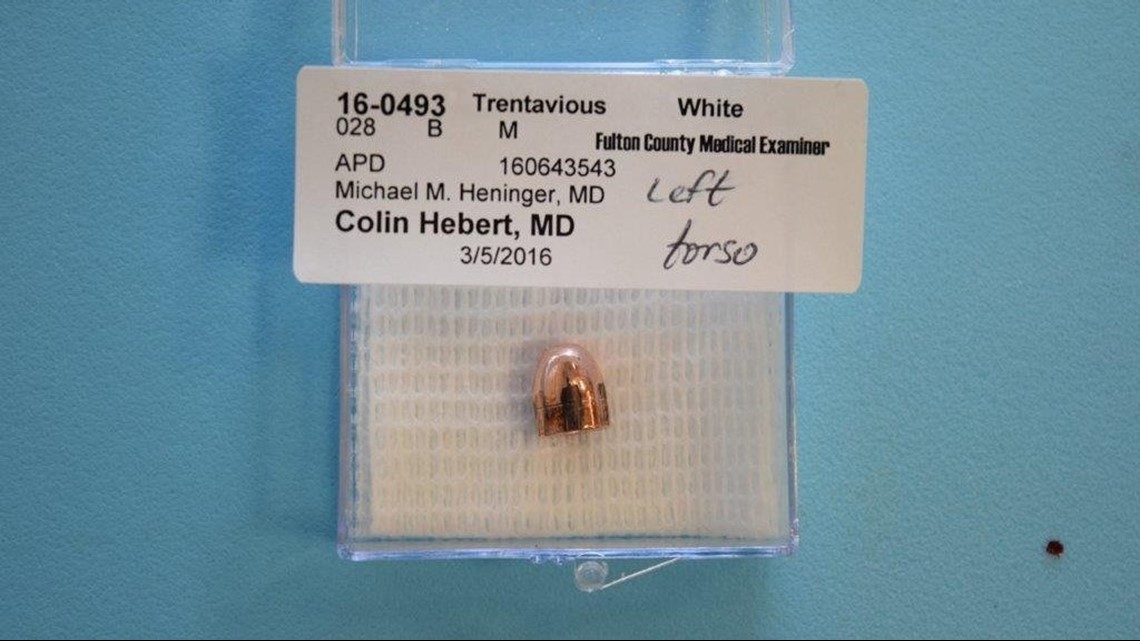 About two minutes later, White is being carried out of the studio by friends, who drive him to Hugh Spalding Children's Hospital. The Fulton County Medical Examiner's Office ruled his cause of death as a gunshot wound to the abdomen.
Atlanta rapper Bankroll Fresh killed outside studio in overnight shooting
Gunfire showered the studio once again, but it's not clear from the video who is firing the shots. Altogether, investigators gathered more than 65 pieces of evidence, including shell casings, from the scene of the crime that night.
PHOTOS | Photographic evidence from Bankroll Fresh case file
Police had worked the case for years without ever making an arrest and had difficulty solving the complicated case.