CARROLLTON, Ga. — A gym coach in Carrollton is getting some much-needed support from a stranger who has offered to help save his life. Dante Sipp has a kidney disease that "seems to have come out of nowhere" and has been on dialysis for over 5 years.
He has Stage 4 kidney failure and desperately needs a transplant.
Now, a possible new kidney has come up out of the blue thanks to the reach of social media and the power of a kind heart.
Dante spends every Monday, Wednesday and Friday in kidney dialysis, then goes to back to teaching kids at Carrolton Gymnastics. His athletes said they can always count on his great energy and outlook – no matter what.
"Our kids adore him. He's an outstanding young man, has an amazing work ethic and genuinely loves his job," said parent Susie Underwood. "He has formed such an incredible relationship with our kids."
She added that Dante works two jobs, goes to school full time and then mentors his athletes – all while dealing with his devastating illness.
"He's a true inspiration to everyone he touches. It's getting down to the wire – and he needs a kidney," Susie said.
After years of waiting for a match, a woman named Lauren heard Dante's story, thanks to a post shared on Facebook.
"I knew the minute I saw his face that I was meant to be his donor," Lauren said. In her heart, she said she knew she was a match before any test results could confirm it.
This week, she sent Dante a video message.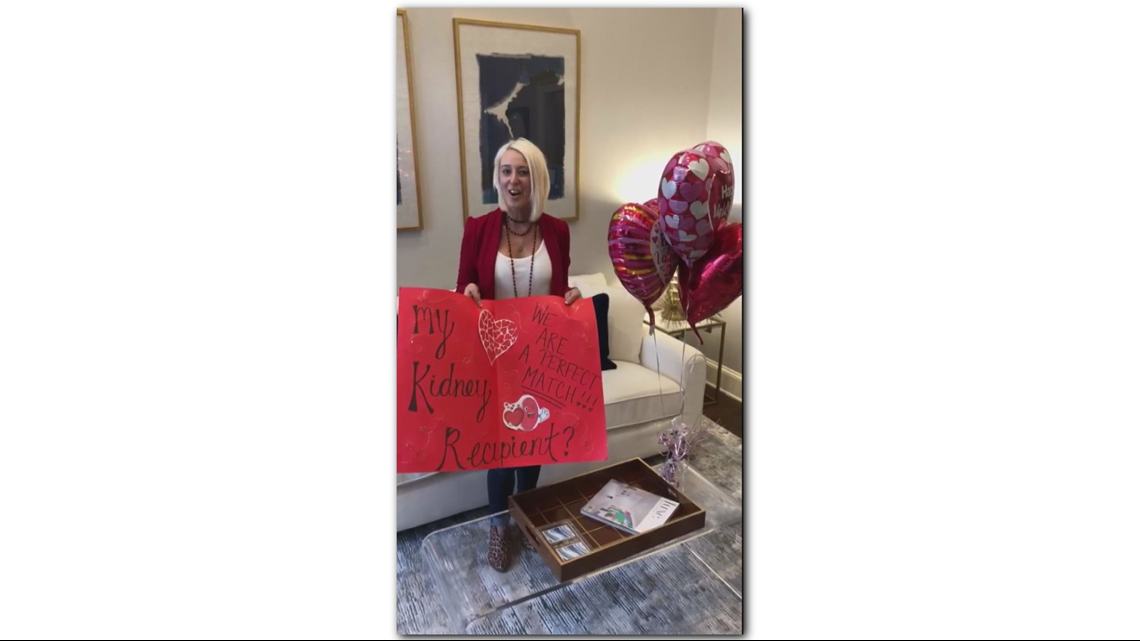 "You don't know me," Lauren said. "I have been following your story for months … I was wondering if you, Dante, would be my kidney recipient."
Lauren's instincts were correct – she and Dante are a perfect match.
"Is this for real?" Dante said as he watched the video, with a mix of joy and disbelief. A friend turned to give him a hug. Surrounded by the children whose parents worked so hard to share his need, Dante learned that his greatest need would be fulfilled. And now, every day ahead of him is full of hope.
Carrollton coach in need of kidney transplant