ATLANTA -- 11Alive repurposed its main studio Wednesday to make sandwiches for children in need.
The annual Smart Lunch Smart Kid event is where the station partners with Action Ministries to make lunches for kids who will need meals over the summer. Nearly 1 million children in the state are eligible to receive free or reduced-price lunch during the school year, but when the summer break starts, that meal that disappears.
The goal of Smart Lunch Smart Kid is to help fill that gap.They hope to provide 7,000 meals for the next 50 days.
"Kids on the free and reduced lunch program are fed during the school year but during the summer, they can go hungry," said Kelley Henderson, Action Ministries CEO.
To help out, 11Alive staff volunteered its time to support the mission. The team put together meals that will go towards 500 children in three Georgia counties. Some also created handwritten notes with positive messages to help motivate the children.
Inside each sacked lunch is a peanut butter and jelly sandwich, a juice, fruit cup, a treat and a note.
Since Smart Lunch Smart Kid started in 2012, more than 1 million health lunches have been served to Georgia children.
To also help the cause, 11Alive donated $3,500 to Action Ministries on behalf of the Tegna Foundation. The corporate foundation is sponsored by TEGNA Inc., the parent company of 11Alive.
"I'm just grateful that 11Alive and the Tegna Foundation can make a difference and be out there and helps close the gaps of hunger," said Miriam Asfour, Digital Marketing & Community Engagement Manager at 11Alive.
Another way Action Ministries wants to help children is to make sure they make wise financial decisions at an early age. Zelena the Smart Kid, is the organization's newest spokesperson. She is the main character in a new book that teaches children the value of saving money.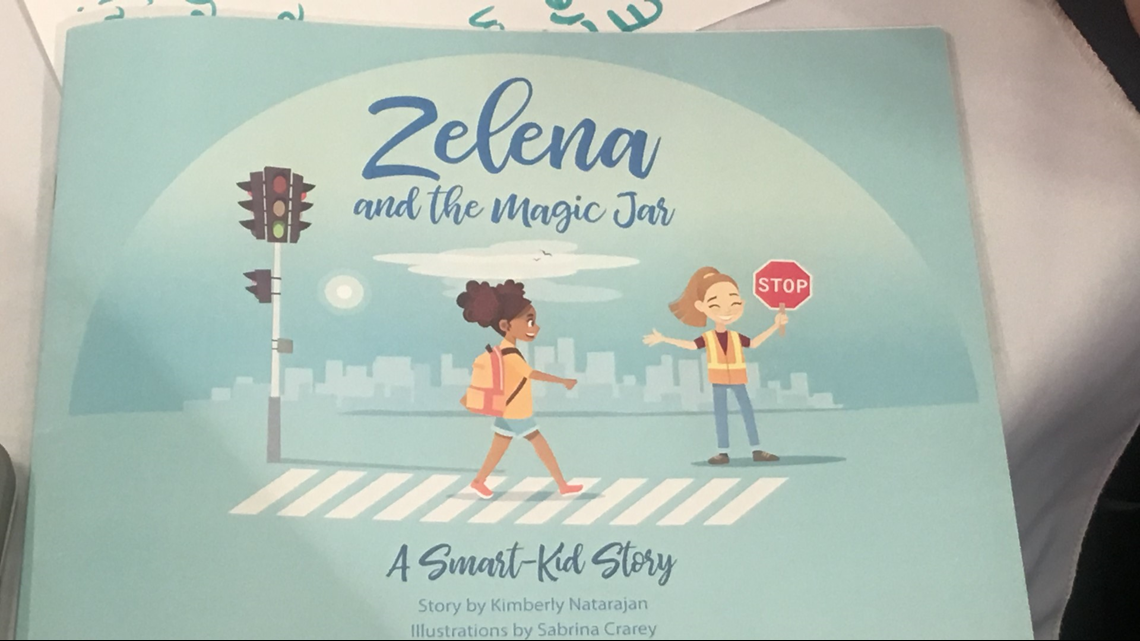 PHOTOS: Smart Lunch Smart Kid Say