With the help of a powerful legal team, influential organizations and a mobilized social response, 21 Savage was able to get his release from ICE custody after an arrest earlier this year - but it wasn't the end of his immigration struggle.
The Atlanta rapper and humanitarian, who was born in England, drew international support in February when he was arrested by U.S. immigration authorities for living in the country on an expired visa.
21 Savage, whose legal name is Shéyaa Bin Abraham-Joseph, allegedly entered the U.S. legally in July 2005 at age 7 on an H-4 visa but failed to leave under the terms of his "nonimmigrant visa" when it expired in 2006, according to ICE.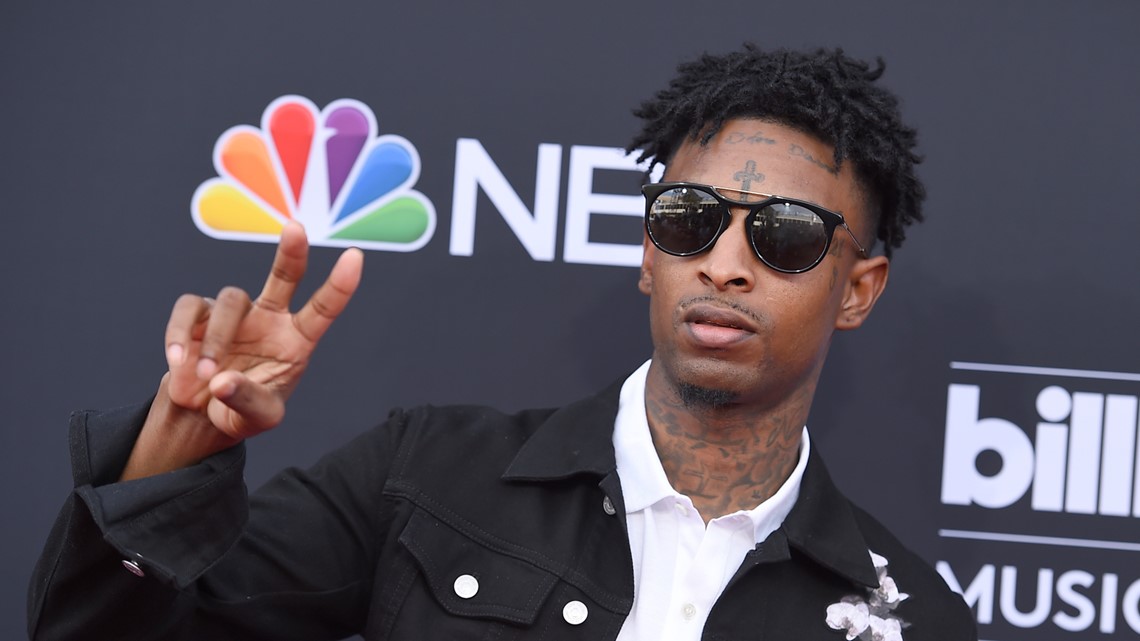 21 Savage's attorney, Charles Kuck, confirmed TMZ's report for 11Alive, saying that at this point the legal team is just waiting to hear back for a court date.
In the meantime the artist is unable to leave the U.S. to tour internationally, or travel otherwise. TMZ reported he hasn't even able to legally work in the U.S. for most of the year, until he was able to get a work permit last month.
According to Syracuse University's immigration case tracker, there are more than 13,000 cases in the Atlanta court's backlog, with hearings scheduled as far out as September 2021.
The average wait time for a hearing is currently 1,250 days, according to Syracuse: nearly three-and-a-half years.
"The immigration court system is in complete meltdown," Kuck told 11Alive.
In October, 21 Savage told the Associated Press the immigration process "hangs over your head forever" and said he believes children brought to the U.S., as he was, should be granted citizenship.
"When you ain't got no choice, you should be exempt," he said. "It's not like I was 30, woke up and moved over here. I've been here since I was like 7 or 8, probably younger than that. I didn't know anything about visas and all that. I just knew we were moving to a new place."
"I feel like we should automatically become citizens," he added. "When you're a child, you don't know what's going on. Now, you grow up and got to figure it out. Can't get a job. Can't get a license. I'm one of the lucky ones who became successful. It's a lot of people who can't."