ATLANTA — May is National Foster Care Month and one Atlanta family is raising awareness over the critical need of foster parents in the state.
Kerri and Josh Suiter are the proud parents of two biological children and two adopted children.
It all began when the Atlanta family decided to foster a little girl and her brother, who has cerebral palsy, before eventually adopting both siblings.
Georgia-based adoption agency FaithBridge Foster Care helped train and support the Suiter family through their adoption process.
There is a great need for foster parents who can host siblings in state custody or children with special needs also placed in foster care, according to the adoption agency.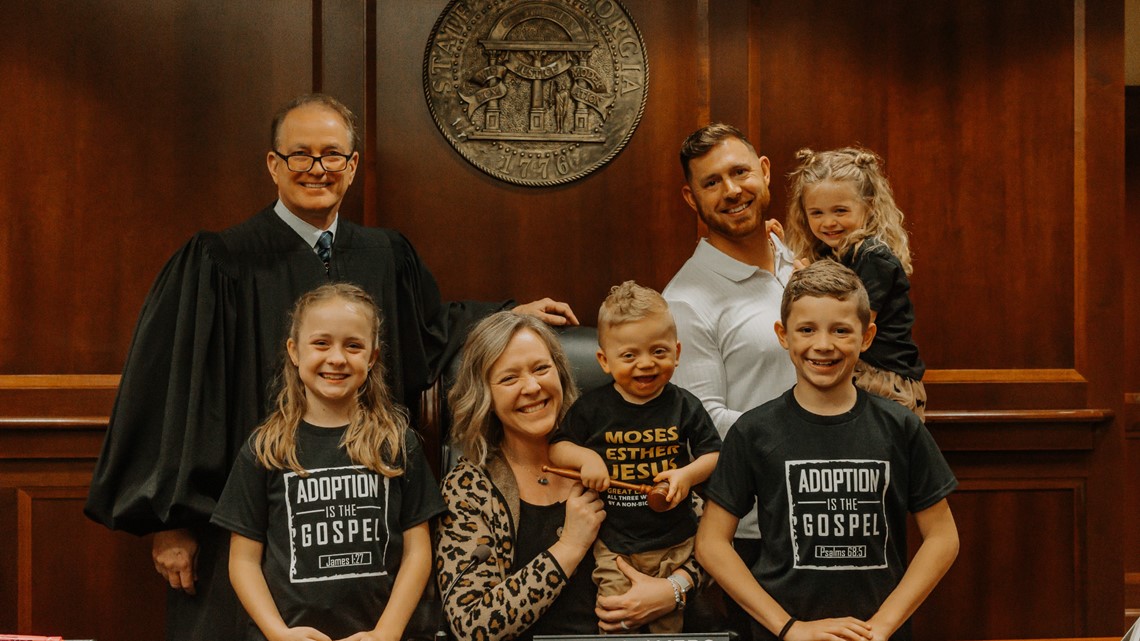 The Suiter family told 11Alive they wanted to keep the siblings together and are grateful for their biological and adoptive children.
"Charlotte and Max have changed our lives tremendously. They've opened so many doors for us to be able to believe in a bigger picture," Kerri Suiter said.
The family hopes to encourage other families who can foster to open their hearts and help children in need.
"I would just say anybody that has that on their heart, take the steps and then take them one at a time and see where that leads," Josh Suiter said.
As National Foster Care Month continues, the Suiter family advises anyone interested to take the fostering or adoption process one step at a time.