Atlanta Mayor Keisha Lance Bottoms has been doing what a lot of people do on the holidays – share photos of her Christmas feast to social media. But one particular dish – an Atlanta staple – is giving Twitter heartburn.
"This picture dried out my contact lenses," one user tweeted in response to Bottoms' picture of mac & cheese.
One person even posed a challenge to appear on TV and "represent Atlanta right."
"Right now the internet is dragging our Mayor Mrs. Keisha Bottoms, about her Mac & Cheese and we can't go out like that Atlanta."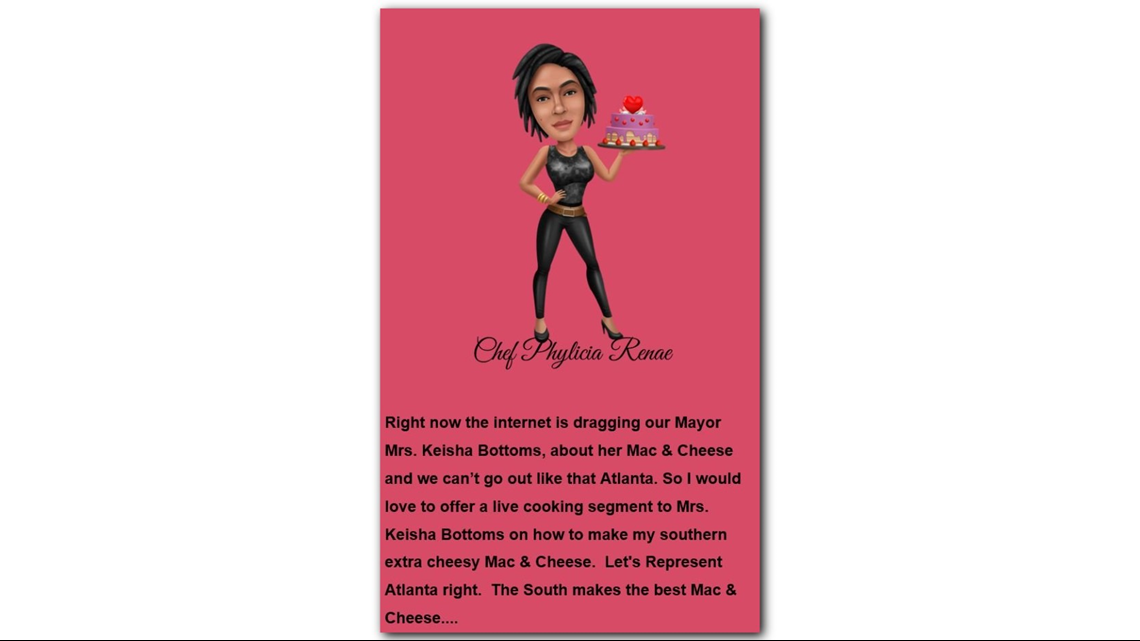 And then … "bless your heart."
Bottoms' response to the internet food reviews?
"Lol … for the shady none cooking crew, add more cheese a few minutes at the end & then mix it up to make it juicy," Bottoms tweeted. "Trust, nothing dry here."
Bottoms' mother appeared to validate the internet's concerns – apparently telling her daughter "that's what you get for posting."
Her family seems just as entertained as the rest of the internet at the debate.
No matter what the armchair chefs out there think about the meal, there was plenty to go around.