ATLANTA — Rashon Jefferson and Brittany Hill started as strangers when they each boarded a Delta flight heading back to Atlanta.
"We hear the overhead page and they're saying 'Any medical professionals on board, please ring your call light,'" recalled the part-time urgent care Children's nurse.
In another seat, Brittany Hill, a U.S. Army captain, started feeling hot.
"I asked the stewardess for some ice," Hill recalled. "And the next thing I know, I woke up to a bunch of people on my face asking me if I'm okay. And how are you?"
Jefferson was one of those people.
"I look behind me and just saw legs like in the aisle," Jefferson said. "And I was like, Oh, crap. So I got up, and I jumped over the seat."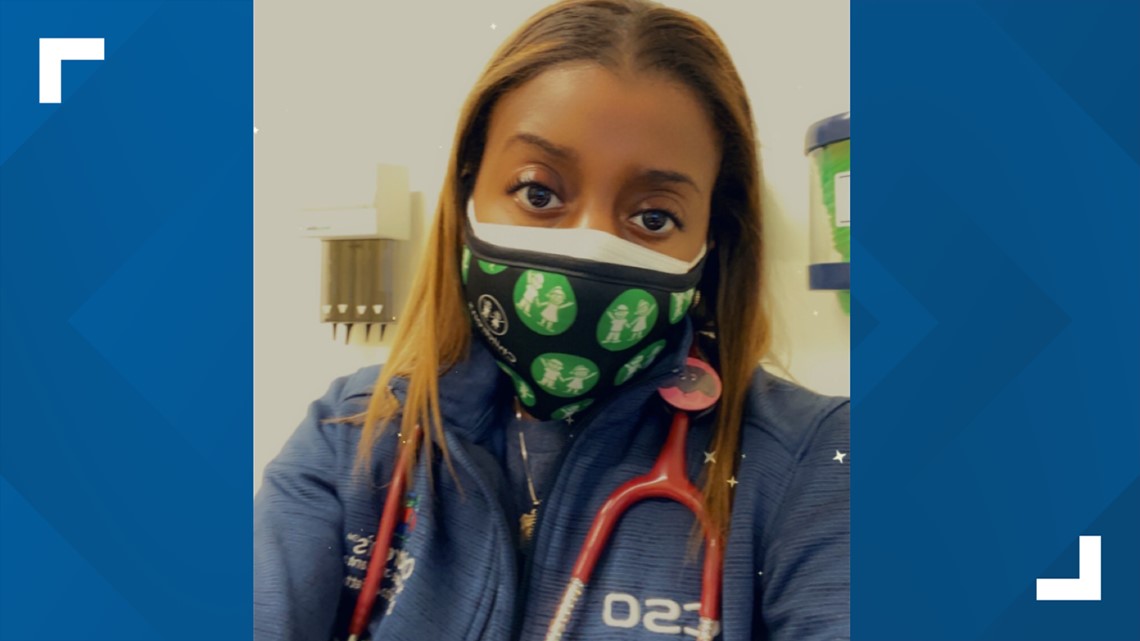 While Jefferson isn't full-time nursing anymore, she said it was important to her to keep doing a couple shifts each month in urgent care to keep her skills up.
"We huddle before the doors open, and we kind of identify roles and responsibilities for if an emergency comes in," said Jefferson as she discussed what happens before each shift in urgent care. "We're always like, 'okay, let's save lives like, let's do this today.'"
Both Hill and Jefferson smiled as they continued to talk about the flight and their new friendship.
"I will say her patient care is by far the best I've seen," said Hill. "She literally took her shirt off her back and gave me gave me her shirt to wear so I can leave the plane without throw up all over me."
Patient care is why Jefferson loves nursing. It's why she always travels with emergency medications when she travels. It's also why she continued nursing, even when she was diagnosed with cancer in 2016.
Jefferson admitted, one tough part of serving patients, is never knowing how the story ends.
"I'm just glad you're okay, Brittany. We were so concerned about you. Even in urgent care when patients leave us, we don't know what happens with them," Jefferson explained. "We just hope that people are okay. But I was just very thankful to be there and to be able to help her and that she's doing good. So glad to see you."
Hill smiled as she agreed, thanking Jefferson once again.
"I just want to say thank you again. It was great. Really appreciate the care that you and the whole team did," said Hill. "It was amazing. And just a breath of fresh air for people to actually take care of you."