Former Presidents Barack Obama, Bill Clinton and George Bush's Foundation all posted about Carter on Twitter. They wrote about his dedication to service through the Carter Center and wished him good health. The center is the 39th president's latest milestone. It's been open in Atlanta since 1982 and promotes democracy and advances public health internationally. A few presidential libraries also posted about the former president's birthday.
Former President Bill Clinton


Former President Barack Obama
Former President George H.W. Bush - George and Barbra Bush Foundation


John F. Kennedy Library


Lyndon B. Johnson Library
Local and other US officials like Georgia US Senator Reverend Raphael Warnock and Representative Lucy McBath also joined on Twitter to wish the longest-living US president in history a happy birthday. Carter's grandson, Jason Cater, also posted and told AP news that his grandad planned a relatively quiet day and will make sure to watch his favorite baseball team, the Atlanta Braves, in a key matchup against the New York Mets.
US Senator Reverend Raphael (GA)
Representative Lucy McBath (GA)
Many organizations near and far from the Peach State posted about the former president's birthday on Saturday. Georgia's Own Credit Union created a digital mural on their building that will show Carter in three different phases of his life. It hangs in the Atlanta skyline at 100 Peachtree. Other companies and government entities took to social media to shout out the 98-year-old icon on his special day.
Georgia's Own Credit Union mural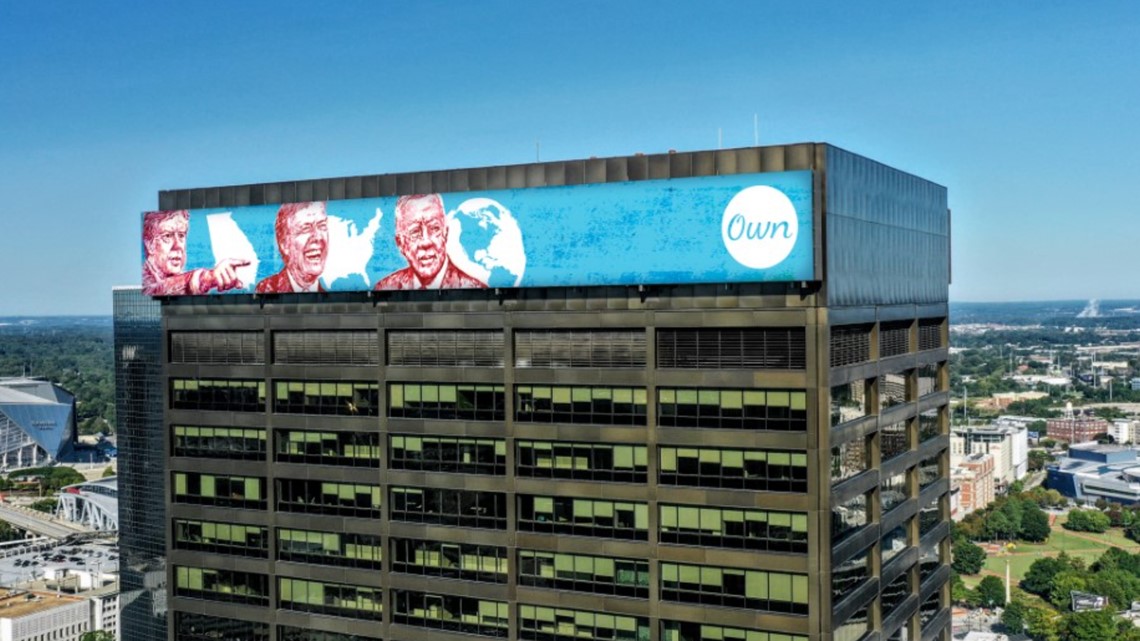 Emory University
The Elders - founded by Nelson Mandela
US Naval Institute
Habitat for Humanity
The Carter Center is asking the public to sign a virtual card on its website to help with the birthday celebrations. The center encourages including favorite photos and quotes to help celebrate President Carter's remarkable life of service.