'Libraries are society's best bargain' | Free tickets, audio books and more at metro Atlanta library systems
The library system in metro Atlanta offers several local, educational and technological resources for residents.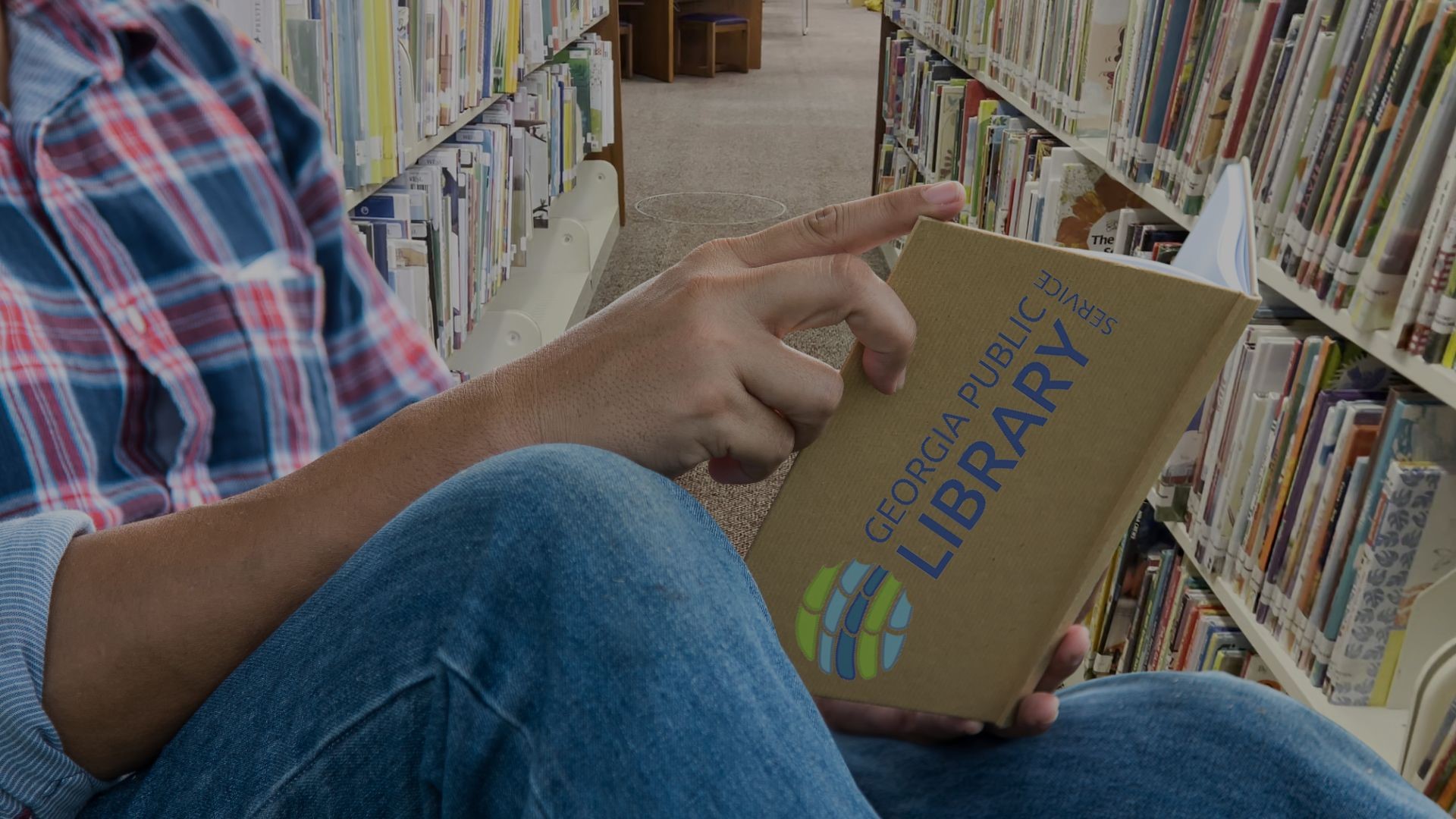 Virtual reality headsets, 3D printing, and even typewriters are available to just about any Georgian with a flash of a card.
The often overlooked resources, along with several other aids, are dedicated to serving the community's needs through the Georgia Public Library Services (GPLS).
And if people are willing, the local libraries will help fill up their event calendars too. All of the metro Atlanta libraries offer events for kids, teens, families and adults. Bring the kids for story time, or enjoy events for patrons 21 years old or older.
"Libraries are society's best bargain," Walker said. "I think people can have just a wealth of resources that they can access for free. But I do believe there are many things in our libraries that we offer that people don't know about."
Resources that are free to anyone with a library card.
From the many books that line the walls of their building, many would be surprised to see hotspots and coding resources like the Raspberry Pi ready for checkout.
"A lot of them have virtual reality equipment, some of them have sewing machines, they have 3D printers," Walker said.
The library system also has partnered with several apps for both free audiobooks and ebooks. Patrons can also get free passes to attractions around Atlanta with the library's partnership passes.
Click the sections above for some of the other exciting things in metro Atlanta libraries, including getting a tie for interviews, green screens and genealogy research.
Clayton County Libraries
:
The Clayton County Library System has six locations and some of its interesting programs are genealogy research, a podcast and one-on-one tech help.
Those interested in learning more about their heritage can search using Heritage Quest Online at any library branch. This engine powered by GALILEO will let people search through pictures and "head-of-household name indexes, Revolutionary War Pension and Bounty Land Warrant Application Files, Freedman's Bank Records and more." Remote access is also available.
They also have indexes from Ancestry.com powered by GALILEO. This includes things like Social Security Death Index, WWI Draft Registration Cards, Federal Slave Narratives and assorted Civil War documents and so much more.
The librarian staff in Clayton County has a podcast called Biblio Burrito. Listeners can enjoy a "mashup of all things books, food and library-related news." Some of their topics include gaming in the library and getting real about the library field.
Tech Helpers can assist with using the library's digital resources, databases, business research for entrepreneurs, general computer help, internet skills, website creation, digital portfolios and social media management. People can also make an appointment for help with basic tech needs. The one-on-one appointments are offered at all of Clayton County's library locations.
Sessions are appointment only; get in touch with your local branch for information on how to sign up.
Cobb County Libraries
:
The Cobb County Public Library has 15 locations, and along with its business and entrepreneurship program, the system also has a creative studio and 3D printing available.
Five locations within the Cobb County Public Library system offer 5G-3D printing with their MakerBots. There is a cost of 15 cents per gram of filament with a minimum charge of $1.
The Cobb County Library System has teamed up with several community partners to bring people guides on running their businesses. They also offer courses and webinars focusing on several things, including project management and business communication. People can get help and more information about applying for business licenses and permits.
Their library system even offers a resource section about relief initiatives for minority-owned small businesses.
The creative studio for Cobb County is located in the Sewell Mill Library and Cultural Center and offers dedicated equipment, computers, software, production spaces and practice rooms. And with a class on the equipment and an appointment, people can use the green screen.
An introductory class is even available on how to use the software. The space is for people who seek to create and edit "media projects involving, but not limited to, video, audio, music, podcasting, photography, digitization and illustration. C.S. computers are available only for patrons working on digital media projects. Internet browsing or email usage is not allowed," according to their policy.
DeKalb County Libraries
:
There are 22 library locations in the DeKalb County Library System. This library system has typewriters, a tie-library and offers online tutoring for students. People can also take a look at some local history.
Most people have never used a typewriter, and for some hardcore writers, it's a bit of a dream to get a chance to lay their fingers on one.
There are three locations that have coveted relics: Clarkson, Flat Shoals and Lithonia-Davidson Libraries. The typewriters are free to use and are first come, first serve.
All of the libraries in Georgia have programs to help students be their best in school, and for kids of DeKalb County, there is a free tutoring service. HelpNow offers free homework help and online tutoring for students in grades 3 through 12 for subjects including math, English, science and social studies.
Tutors are available for a chat from 2 p.m. to 11 p.m. every day of the week. In addition, the service provides test preparation, writing assistance, and career resources for Kindergarten through 12th grade, adult, and E.S.L. learners.
People can come and get a tie for job interviews and anything you need it for.
The director of DeKalb County Public Libraries, Allison Weissinger, said you don't even have to bring them back.
Long-time residents of DeKalb County can head to the Decatur Library, where they keep mate­ri­als by and about DeKalb Coun­ty and its cit­i­zens, DeKalb Coun­ty gov­ern­men­tal activ­i­ties, and Geor­gia his­to­ry and geneal­o­gy. Some of these items are for in-library use only. The library offers some city directories that date back to 1928.
Fulton County Libraries
:
Those looking to take their G.E.D. can enroll in prep classes through a partnership with the Atlanta Public Schools System (A.P.S.) Adult Education Program. The only thing people need to sign up for is a valid state ID. Testing study materials for the G.E.D., along with A.C.T., S.A.T., GRE, TOEFL, ASVAB, GACE and others, are available through the FCLS Digital Library.
Call the G.E.D. Information Line at 404-802-3560.
Every week, the Fulton County Library System invites community members to put on their headphones and listen to their podcast, Checking Out FulcoLibrary.
The show is uploaded every Friday; watch it on Spotify, Apple, and Google Podcasts. During this event, attendees have the opportunity to get to know other members of the community and learn about their interesting stories and their involvement with the library system.
Gwinnett County Libraries
:
There are 15 locations in the Gwinnett County Library System. They have homeschooling guides, online courses and, similar to the Creative Studio in Cobb County, Learning Labs.
People who are looking to homeschool their children in Gwinnett County should look no further than their public library. Their resources include books about homeschooling, databases and several free online resources.
The Gwinnett County Public Library University (GCPL U) is a series of self-paced, online courses that are designed specifically for the Gwinnett County community. These courses are easy to use, high quality, and tailored to the learner's needs, according to the library.
They are created by GCPL librarians and aim to teach practical job knowledge and develop marketable skills. At the end of each course, participants can demonstrate their learning and receive a certificate of completion. The program is free to access with a Gwinnett County Public Library card.
Like the Creative Studio in Cobb County, the Gwinnett County Public Library system offers a space to create, collaborate and share digital content. For those who are videographers, graphic designers, creative professionals, hobbyists or artists, the Learning Lab has the software and equipment to turn your vision into reality. They have many software programs, audio, video and photography equipment, circuits and microcomputing, and fabrication equipment.
Services for Blind and Print Disabled
:
Through Georgia Library System
Along with all the other libraries, there are two focused on those who are blind and print-disabled and are both located in Atlanta. One is in Fulton County and the other is inside Cobb County's Switzer Library.
People can get a number of reading and listening materials delivered right to their door. They offer:
Braille – Braille books and magazines on paper are delivered directly to your door at no cost.
Talking books and magazines – Audiobooks and audio magazines are delivered to your door for free. They can be returned via postage-free mail. Digital talking-book players are also provided for free to patrons.
Music — NLS provides music appreciation materials, music scores, and music instruction in braille, audio, and large print.
Along with home delivery, people can download braille and talking books through the Braille and Audio Reading Download (BARD), a web-based service that provides access to thousands of braille and talking books, magazines and music scores available. Their digital audiobook players come in three different types:
Their libraries also offer assistive technology like screen readers and magnifiers, listening to talking books or finding disability resources.
Here's a map of all the libraries in Clayton, Cobb, DeKalb, Fulton and Gwinnett counties.