FAYETTE COUNTY, Ga. — When the summer break of 2022 started, a Ukrainian student in Georgia faced the hard reality that she had nowhere to go as the war continued in her country, and her host family could not house her. But then, a Fayette County teacher opened the door to hers.
But then, a Fayette County teacher opened her doors.
The Sandy Creek High School anatomy class brought together teacher Bethany Lambert and student Natasha Zelinska.
"Honestly, it could all be because of our science nerdiness," Lambert said.
Zelinska came to the United States on the prestigious Future Leaders Exchange Program (FLEX) for her junior year of high school. A typical teacher-student relationship was all it was until things started getting bad in Ukraine.
"I could just tell, looking at her countenance; obviously it was super overwhelming and stressful and a really tough time for her," Lambert said. "I just think I pulled her aside and was like, 'You know, if you ever need a place to be, come to the Lambert household.'"
The teen said at first, she was grateful but was hoping she could go back home to her family.
"My first reaction was like that's super great , that's super kind, but I'm going home," Zeliska said.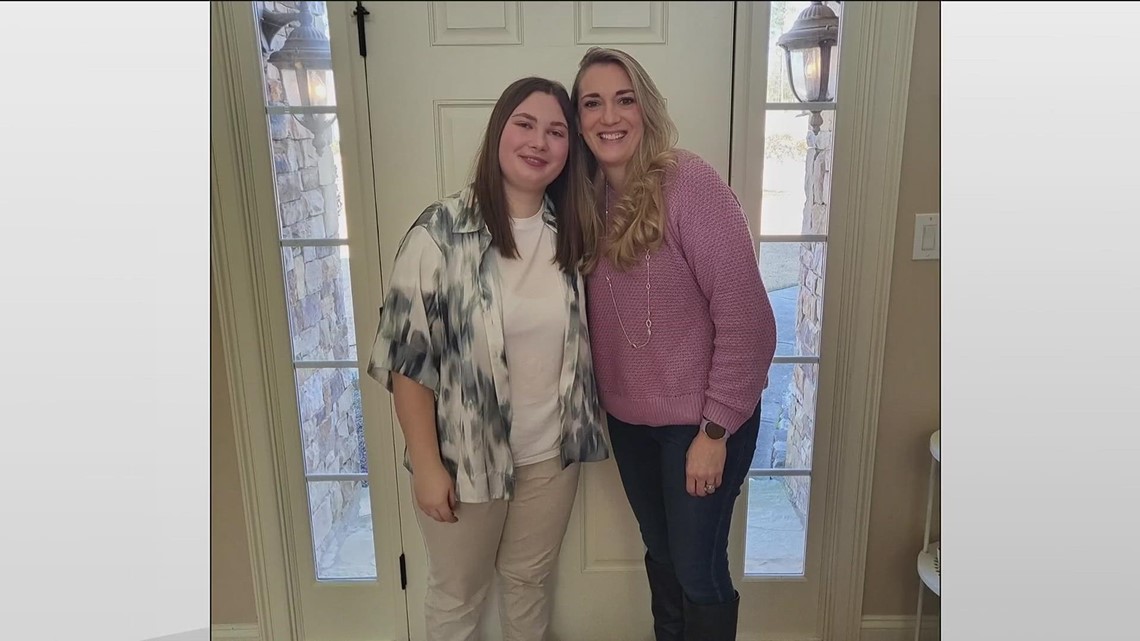 However, when the school year ended, she couldn't go home. Zeliska is from a city outside Kiev located in the dangerous red zone. The war cut her off from her parents and stranded her in the States with nowhere to go since her original host family could no longer house her.
About that time, Mrs. Lambert said something in the hallway at school.
"It was like, 'Hey, don't forget I'm here for you," Lambert said. "I really meant that when I said it. It wasn't just in passing.'"
So, on May 2, 2022, Zelinska moved in with Lambert, her husband, and their 6-year-old triplets.
"It's chaotic at times, but it's great," Zelinska said. "I love them. I love playing with them. I do truly feel like they're my brothers now."
Lambert said Zelinkska is a part of the family now, a family of six, and they "all fit in the minivan.
"I mean, my country is at war," Zelinska said. "I can't see my parents, all that stuff, but in the middle of this crazy stuff, there was this bright side of me going to this family."
Communication with Zelinska's family is still spotty, but she's planning a trip to Europe this summer and hopes to go to Ukraine.
Ultimately, she plans to come back to the United States. Zelinska was accepted into Emory University to study neuroscience in the Fall.