YMCA Healthy Kids Day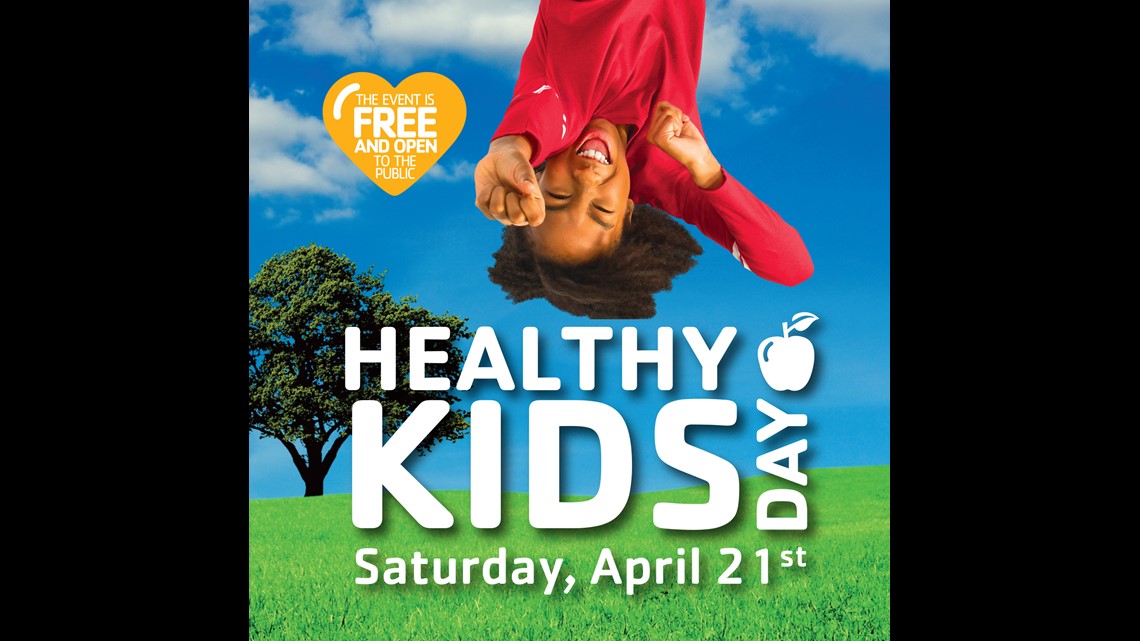 Atlanta, GA—On Saturday, April 21, YMCA of Metro Atlanta will host free community festivals from 10 a.m. – 1 p.m. to inspire kids to keep their minds and bodies active. This year marks the 27th annual YMCA Healthy Kids Day®, the Y's national initiative to improve the health and well-being of kids and families.
The festivals will be held at all 18 YMCA locations in metro Atlanta and will feature kid obstacle courses, family Zumba and Yoga classes, healthy snack inspiration stations, and other activities designed to motivate and teach families how to develop healthy routines at home.
The YMCA's Healthy Kids Day Festival is designed to get more kids moving and learning, creating habits that they will continue into the summer, which is a critical time for kids' health. When kids are out of school, they can face hurdles that prevent them from reaching their full potential. Research shows that without access to physical and learning activities, kids fall behind academically. Kids also gain weight twice as fast during the summer than the school year. As spring turns to summer, Healthy Kids Day is a powerful reminder not to let children idle away their summer days. Instead, the YMCA hopes to focus on wowing them with their potential and make this their best summer ever by staying active and learning.
"The YMCA is dedicated to ensuring that children achieve academic success and make healthy decisions. A child's development doesn't stop just because school is out. Healthy Kids Day is a great educational opportunity for families, and it motivates kids to stay active in spirit, mind and body throughout the summer," said Kristin McEwen, Senior Vice President of the Metro Atlanta YMCA.
In celebration of YMCA's Healthy Kids Day, the Y offers the following tips to help families develop healthy habits:
High Five the Fruits and Veggies – Make sure kids get at least five servings a day, the minimum number nutritionists recommend to maintain healthy childhood development. To keep kids' taste buds evolving, have everyone in the family try at least one bite of a new fruit or vegetable at least once a month.
Foster an Early and Ongoing Passion for Books – Read to and with your kids. Help children read at every age and every stage of their development.
Team Up for Athletic Events – Set a family goal of great health by teaming up for community or charity events like races, walks, fun runs, bike rides, etc.
Volunteer Together – Find a cause that matters to the kids. Open their eyes to a world beyond themselves and the rich rewards that come from making a difference.
Make sleep a priority – Doctors recommend 10-12 hours of sleep a day for children ages 5-12 and 7-8 hours per night for adults. Sleep plays a critical role in maintaining our healthy immune system, metabolism, mood, memory, learning and other vital functions.
YMCA Healthy Kids Day is supported locally by Title Sponsor Publix Super Markets Charities, and receives additional support from 11 Alive and Pritchard & Jerden. For information on festival locations, visit ymcaatlanta.org.
About the YMCA of Metro Atlanta
The Y is a powerful association of men, women and children joined together by a shared commitment to nurturing the potential of kids, promoting healthy living and fostering a sense of social responsibility. Every day, we work side-by-side with our neighbors to make sure everyone, regardless of age, income or background, has the opportunity to learn grow and connect. YMCA of Metro Atlanta is celebrating 160 years of service to the community in 2018. Since 1858, the YMCA of Metro Atlanta has evolved to meet the unmet needs within the metro area. We are the oldest non-profit organization in Atlanta, and while times have changed, the Y's focus on building a strong mind, body and spirit has not. Visit ymcaatlanta.org or call 404-588-YMCA (9622).