ATLANTA — A 13-year-old boy was killed late Saturday night off Martin Luther King Jr. Drive in southwest Atlanta, police said.
Atlanta police officers were called to a location along the 3300 block around 11:24 p.m. and found the boy with multiple gunshot wounds. He was taken to Grady Hospital where he was pronounced dead.
The Fulton County Medical Examiner identified the him as Deshon DuBose. They said he was shot twice.
The address provided to 11Alive shows the location is near the Cascade Family Skating rink. Police confirmed he was there that evening, but that the shooting did not occur on that property.
"Homicide detectives responded to the scene and are working to determine the circumstances surrounding the incident," an APD spokesperson said in a statement. "The investigation continues."
11Alive learned Dubose went to Drew Charter School. One of his teachers, who was too distraught to go on camera, said he was a kind, gentle boy who loved to volunteer in his community.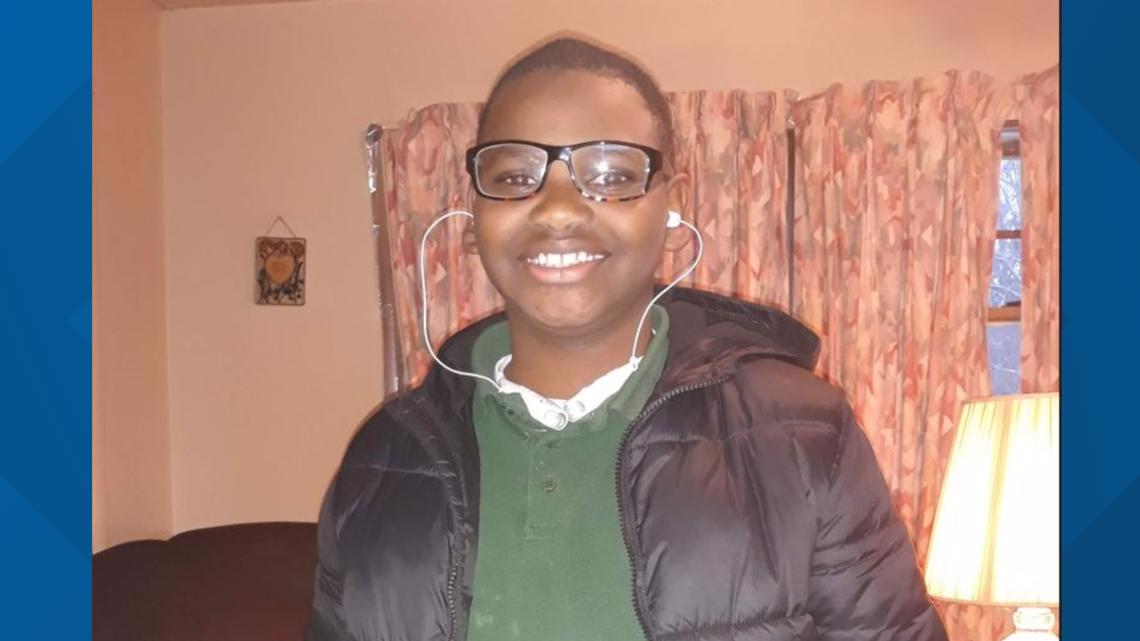 In a letter sent to parents, the Head of School, Peter McKnight, said the "devastating loss is sure to raise many emotions, concerns, and questions for our entire school community, especially our students and staff," adding that counselors would be on campus this week.
A resident who lives nearby said he was "shocked" when he learned how young the boy was.
"In this day and age and lifetime, this is a crazy world," Isaac Boyd said. "There's a lot going on going on right now, but a 13-year-old? I wasn't expecting that to happen."
Beard has lived in the area where the shooting happened all his life.
"To be honest, it's not all the way 100 percent good. It's a mixed neighborhood, but we still hear a lot of gunshots going on around this neighborhood," Beard said. "Overall, it's not a bad neighborhood."
An APD spokesperson told 11Alive they can't comment on any suspects or how Dubose may have known the shooter or shooters because this is an active, ongoing investigation.
"I don't know what could have happened for a 13-year-old to get shot," Beard said. "It could have come from Cascade Skating Rink around 11:30 because that's what time Cascade's closed."
City of Atlanta Post-3 Councilmember Keisha Waites said after this most recent shooting that "if we can't take guns off the streets, the least we can do it take our children off the streets." Waites also proposed a curfew following the alleged murder of 12-year-old Zyion Charles back in November.
"If we had an enforced curfew, there is a possibility we could have saved our city's most recent teenage murder victim," she added.
City of Atlanta District 10 Council member Andrea L. Boone who represents the area where the shooting happened on Saturday said it is "a somber time for our community as a young boy's life was tragically cut short."
She went on to say the skating rink and its owners have "poured love and care into this treasure of Southwest Atlanta" and that it has been that way for decades.
"To see this type of violence is deeply disturbing. Any loss of life is felt in our community, but for such a young boy to fall victim to this here, it is very tragic," Boone wrote.
Editor's note: 11Alive previously reported Atlanta's teen curfew affects those 17 and younger. This story has been corrected to clarify Atlanta's teen curfew is for teens 16 and younger.