GWINNETT COUNTY, Ga. — A 17-year-old faces charges after the cousin that he lived with was found dead.
Santiago Torres Pacheco has been charged with manufacturing drugs. Police arrested him in Athens last weekend.
According to Gwinnett County Police, officers were dispatched to the Oakwood Vista Apartments near Norcross around 7 a.m. Nov. 1 after getting reports of a person shot. That's where they found 21-year-old Roberto Pacheco dead.
RELATED: Man found shot dead at Norcross apartment
Police said officers arrived to find a patio door with broken glass and Roberto dead in a bedroom from a gunshot wound.
While no one has been charged with murder yet, Gwinett Police said they are still seeking tips through Crime Stoppers at 404-577-TIPS (8477). At this time, police say the motive in the death seems to be drug-related.
Photos: Homicide at Norcross apartment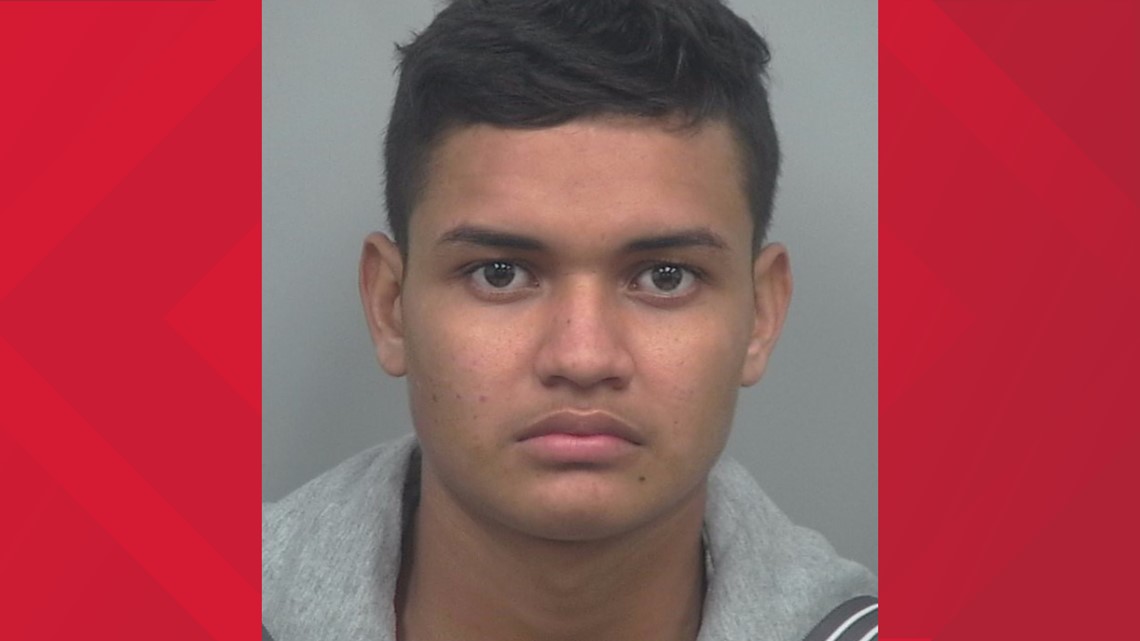 MORE HEADLINES
Here's where the Georgia Bulldogs are listed in the college football playoff rankings
Veteran fighting brain cancer finally gets chance to share artwork with the world
17 members of '59 Brims' street gang arrested on drugs, weapons charges