ATLANTA — Is your Georgia community one of the safest places to live?
A new report from the National Council for Home Safety and Security ranks their list of the safest cities in Georgia for 2018, and of the top 10, eight are in metro Atlanta.
The report, released Jan. 29, lists Johns Cree as the safest city. Milton, Grovetown, Peachtree City, Dallas, Roswell, Richmond Hill, Kennesaw, Alpharetta and Woodstock rounded out the top 10.
Waycross, Americus, East Point, Union City and College Park were the five least safe cities to live, according to the report.
See more rankings here: (Story continues below gallery)
LIST | Top 20 safest cities in Georgia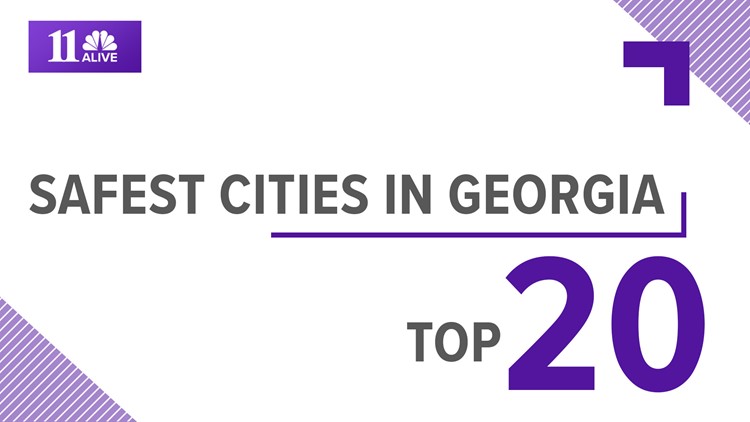 To identify the safest cities, NCHSS reviewed the most recent FBI crime report statistics, along with their own population data and internal research.
Any city that failed to submit a complete crime report to the FBI and cities with populations under 10,000 were excluded.
The NCHSS cities were ranked based on the number of reported violent crimes (aggravated assault, murder, rape, and robbery) and property crimes (burglary, arson, larceny-theft, and motor vehicle theft) per 1,000 people.