In a press conference on Monday, authorities said 14-year-old Douglas County High School student Ajanaye Hill and 15-year-old Lithia Springs High School student Samuel Moon were the two young teens who'd been killed over the weekend.
Sheriff Tim Pounds also announced a $20,000 reward for information leading to the suspects in the case. So far no suspects have been announced.
"I'm gonna catch them, it's just gonna take me a while to do it but I'm gonna catch them, because we got to stop this senseless killing," Sheriff Pounds said. "But I need my community right now, because somebody knows something."
Authorities say the more than 100 teenagers were at the party off Sitka Drive and Talkeetna Road.
Aside from the victims killed, seven others were injured, the sheriff's office said Monday - one more than had previously been reported.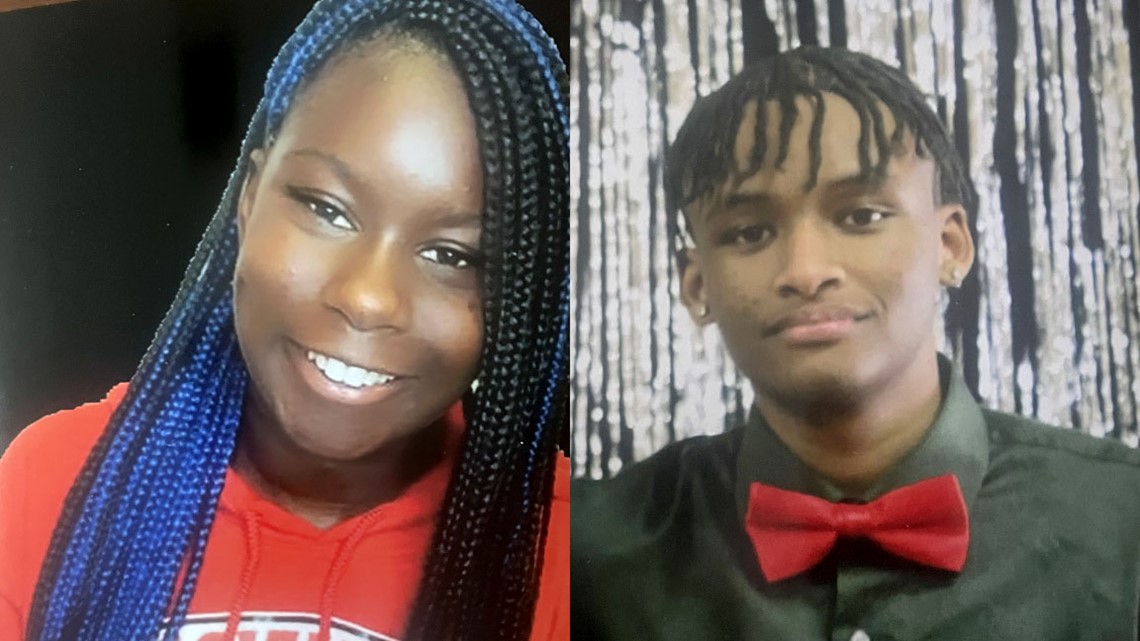 Capt. Jon Mauney in the sheriff's office said the homeowners where the party began shut it down as it grew out of control, and that after it was stopped the shooting occurred about 50 yards away in the street of the cul-de-sac.
Authorities are asking anyone with information on who might have committed the shooting to call 770-920-7139.
"It is absolutely devastating that we are having this conversation again," said Douglas District Attorney Dalia Racine. "This is an all-out assault on our young people, on our children, on our babies, on our community."
DA Racine pleaded with the public to help provide information, saying, "we have to figure out a solution."
"I am saying this also as a parent of children the same age as those precious babies that we had to see dead lying in the street," she said.
Neighbors tell 11Alive it was a chaotic scene with the wounded scattering into other yards. A neighboring house was struck by the gunfire.
The owner of the home said it was a Sweet Sixteen party for their daughter and that six adults were home for the party. They told 11Alive that they ended the party at 10 p.m. because kids were smoking weed. They claim that the shooting happened at the top of the cul-de-sac.
The sheriff's office said this is a "very active investigation" and are asking anyone with information to contact Investigator Merlene Jean at 770-920-4916.
It is unknown if there were any adults supervising the large party.
This is a developing story. Check back often for new information.
Also download the 11Alive News app and sign up to receive alerts for the latest on this story and other breaking news in Atlanta and north Georgia.