DEKALB COUNTY, Ga. -- A grand jury has indicted the head of the Sex Money Murder Bloods gang in the 2014 killing of a 9-month-old boy.
Kenneth Eric Jackson is charged with ordering an inner-gang retaliation hit from inside a Georgia prison that resulted in the killing of KenDarious Edwards, Jr. on May 10, 2014.
DeKalb County District Attorney made the announcement in a press conference Tuesday afternoon.
"This was a ruthless act ordered by a gang leader looking to spread fear and intimidation," DeKalb County District Attorney Robert James said.
WEB EXTRA | Sex, Money, Murder gang members indicted in killing
Jackson is allegedly the highest ranking member of the sect of the larger Bloods gang in the state.
Along with Jackson, several other alleged gang members were also named in the indictment. They are Devin Thomas, Marco Watson and Christopher Florence. Eunice English was also named, though officials say she is not an official gang member.
MUG SHOTS | Several named in indictment for shooting-death of baby
MUG SHOTS | Several named in indictment for shooting-death of baby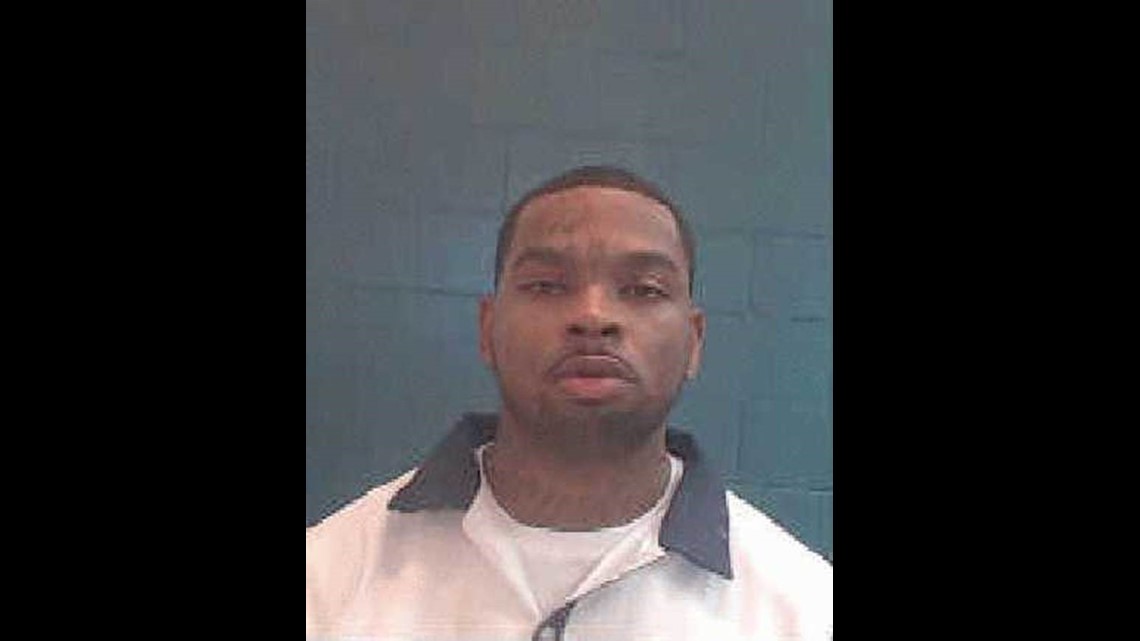 Officials say Thomas, Watson and Florence were the ones that forced their way inside a home on Lani Farm Road on Jackson's orders and shot the 9-month-old baby. The baby's mother and two other women inside the house at the time were also hit, but survived. The shooting was allegedly in retaliation for the death of another gang member, who was killed by the infant's uncle.
The indictment shows that the five, including Jackson, face more than 15 counts ranging from malice murder to aggravated assault to kidnapping.
CRIME NEWS | Mug shots
Mug Shot Photos