ATLANTA — Two Atlanta officers are under internal investigation after a driver was tackled to the ground, breaking his ankle in multiple places.
It started after the driver was suspected of driving under the influence - and the whole thing was caught on body camera.
Tyler Griffin said he lost this job because he was unable to work after the incident. He has a boot on his foot and uses a scooter to get around. Griffin said he wants the officers to be held accountable.
He pulled into a private driveway when he noticed an unmarked car following him. He said he didn't realize they were police officers until they told him to get out of the car.
The video showed what followed - something Griffin said was uncalled for.
In it, the officer's body camera showed the officer approach Griffin with his gun drawn, yelling for him to get out of the car.
Griffin eventually does, but when he moves the officer's hand away from him, a second officer come bolting into the frame toward Griffin, tackling him to the ground. (Watch the body camera video.)
Griffin said he heard his ankle break. Six months after it happened, Griffin said he still doesn't understand why the officers used that type of force.
"I've never been in any trouble with the police at all," he said. "So, it was just one of those things like, 'Why am I being attacked like this?'"
He was charged with DUI, reckless driving, failure to obey traffic controls and failure to maintain lane after officers said Griffin almost hit them head-on, before reportedly down a street the wrong-way. But, in the body camera video, he tells the officers he's innocent.
"I would not do that," he said. "I admire the police."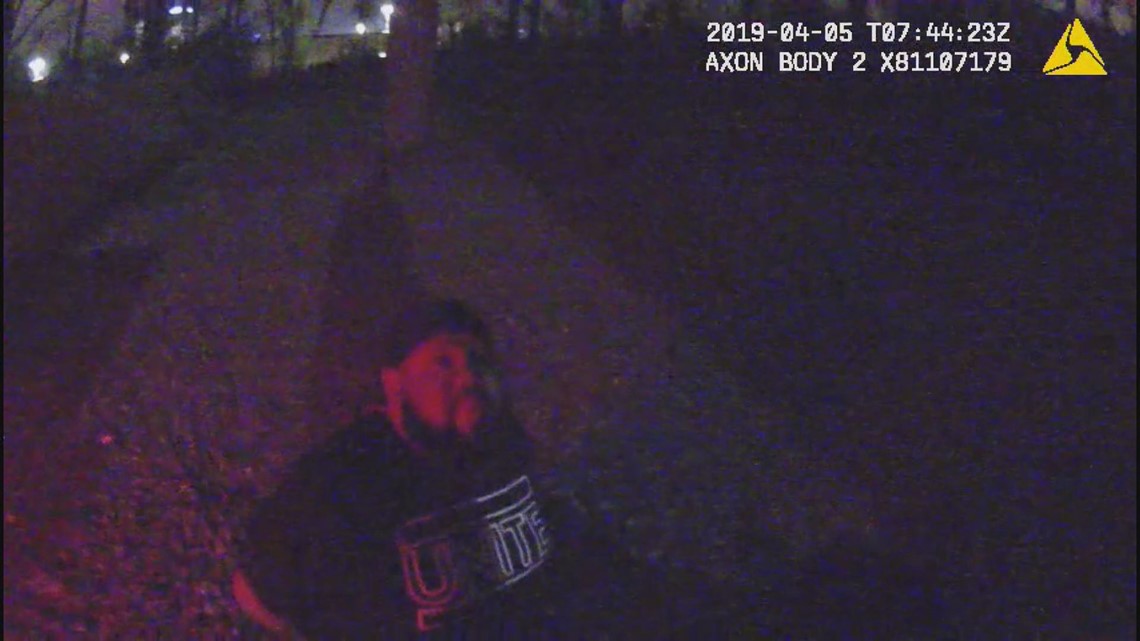 After he was arrested, Griffin filed a complaint with the department. Atlanta Police told 11Alive their internal affairs unit immediately opened an investigation. That investigation, they said, is ongoing.
But Griffin's attorney, Tanya Miller, thinks it's an open-and-shut case.
"I frankly think that, if you look at that video objectively, that there is no way you can argue with a straight face that was an appropriate use of force," Miller said. "That is the definition of excessive force."
After six months, Griffin said he is still suffering.
Griffin has not filed a lawsuit against Atlanta Police. He said he wants the officer who tackled him fired and criminally charged. Since the incident is still under investigation, Atlanta Police said they won't say anything else.