PEACHTREE CITY, Ga. — Security was heightened on Sunday morning at Holy Trinity Catholic Church in Peachtree City after someone discovered a loaded rifle inside the chapel on Saturday.
The AR-15, originally described by police as an assault rifle, was found hidden under a jacket inside the chapel, police said, and the church initially reported the find to Peachtree City Police on Saturday afternoon.
Peachtree City Police said that, on Sunday morning, they were able to track down the person who left the rifle at the church.
"We were able to identify the owner of the rifle, ah, make contact with him and it was discovered that a female subject that resides with this individual has a mental illness," Sgt. Christopher Hyatt said.
Investigators determined that it was brought there by the woman, who they said also has a diminished mental capacity. Police said she felt uncomfortable with the weapon at home, so she brought it to a place "where she believed it would be handled safely."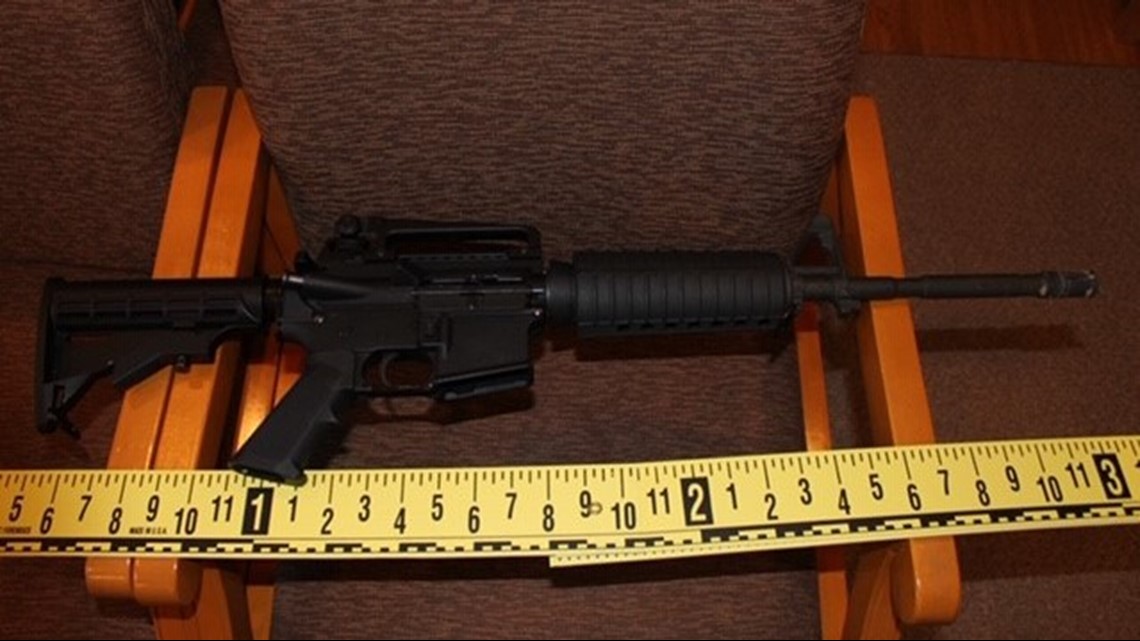 Police said the woman has a history of similar behavior with other items she has removed from the home and found no other indication that she intended to use the rifle for violent reasons. However, police said they are looking into possible charges against her.
"We believe this to be an isolated incident with no further cause for concern for the public at this time," Peachtree City Police said in a statement.
Holy Trinity is one of the largest Catholic congregations in the area and has ties to the Peachtree City community dating to the 1970s.
Church services continued uninterrupted at Holy Trinity on Sunday after they originally canceling a mass on Saturday night.
"It does not deter people from coming to church, this church, in particular, they have a very good security system," Maureen Smith, The Roman Catholic Archdiocese of Atlanta said.
She pointed to cameras throughout the campus and around the church.
Meanwhile, Hyatt said that his own department has a message to the public and churches.
'We always preach the whole, if you see something, say something. The location of this rifle was not out in the open and obvious," he said. "This was somebody that truly took the extra step to pay attention to their surroundings, identified something out of place."
Smith added that the church encourages anyone trying to get rid of a weapon go through law enforcement to do so.