ATLANTA — Authorities are looking to identify two people they believe could be responsible for recent fires at Atlanta Walmart and Target stores.
Photos shared by the Atlanta Fire Department show a heavy set Black man with an orange ski cap and reflective construction vest at a Walmart on Martin Luther King Jr Drive in Vine City.
In the Target photo, a man is seen pushing a shopping cart with with what appears to be a suitcase in it. That man is wearing a baseball hat, some sort of scarf and a medical mask over his face.
"Investigators believe the suspects intentionally set the fires to create a distraction, allowing the offenders to shoplift items and escape as patrons rushed to exit the burning stores," the fire department said in a news release.
They went on to say that the fires have "resulted in millions of dollars in damage."
There have been a number of recent fires at large retail stores in and around Atlanta.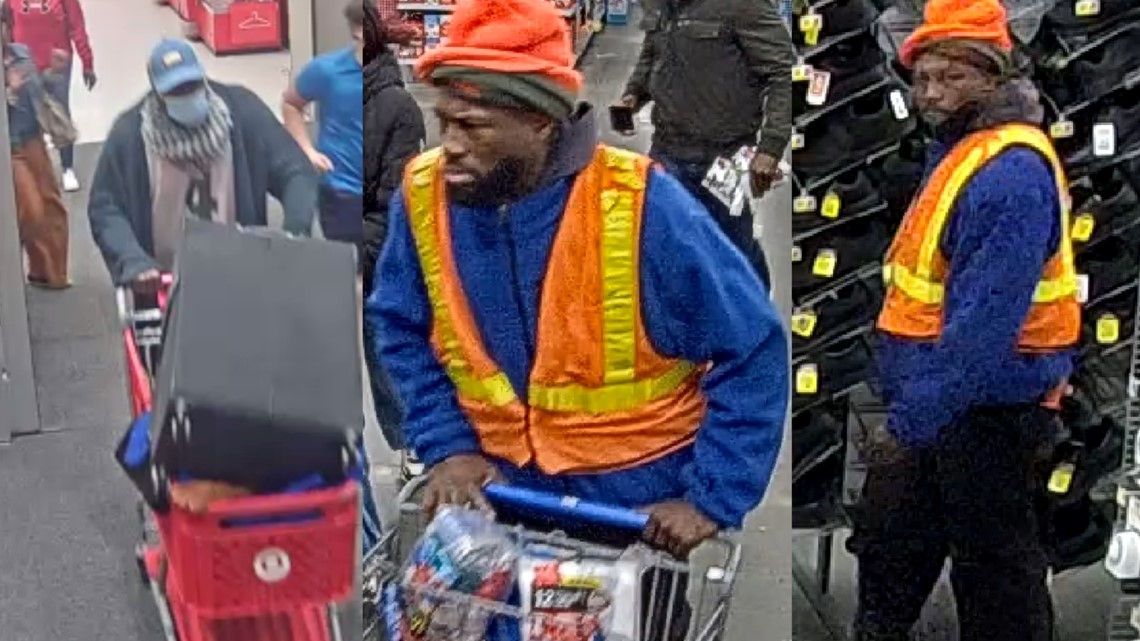 Two Walmarts were closed after fires on the city's Westside, with one - on Howell Mill Road - now set for permanent closure.
Walmart attributed both fires to arson, though the investigators have only identiu
On Monday night, the Buckhead Target store on Piedmont Road was evacuated after a fire broke out inside the store.
"Although the motive for the fires appears to be the same, investigators have not linked the fires," the department said.
The Georgia Arson Control is offering a reward up to $10,000 for information leading to the arrest and conviction of those wanted. You are urged to call the Arson Hotline at 1-800-282-5804.