ATLANTA — A day after Fulton County District Attorney Fani Willis took to social media to express her feelings on the recent crime in Atlanta saying "our police need help," she sat down exclusively with 11Alive.
The DA said she's frustrated. Not just as an elected official, but as someone who lives in the county.
"The violence is at a rate that is unacceptable. Someone needs to say that what we are seeing is unacceptable," Willis said.
The day prior, she said leaders "must acknowledge the problem and quickly get to fixing it to make sure resources are in place to keep us all safe."
"The consequences of the DA and courts will be severe, but its often too late for that injured person or your deceased loved one. People should be able to go to a pool party, shopping, to dinner and the club, (yes old people the club - we all went in our 20's and beyond) without fear of being killed," she wrote.
She says nothing about the rise of violent crime in Atlanta has been exaggerated.
"And we track a lot of it back to gang violence. There's also something going in in society right now, where people are resolving their issues with violence. It is absolutely that bad," she said.
Willis says law enforcement officials in the city and the county, her office included, can't work fast enough to get criminals off the street.
"My biggest challenge is clear. I was left with a backlog of 11,000 cases and crime is on the rise. so making sure that all of those cases are prosecuted fairly, that's my challenge," she said.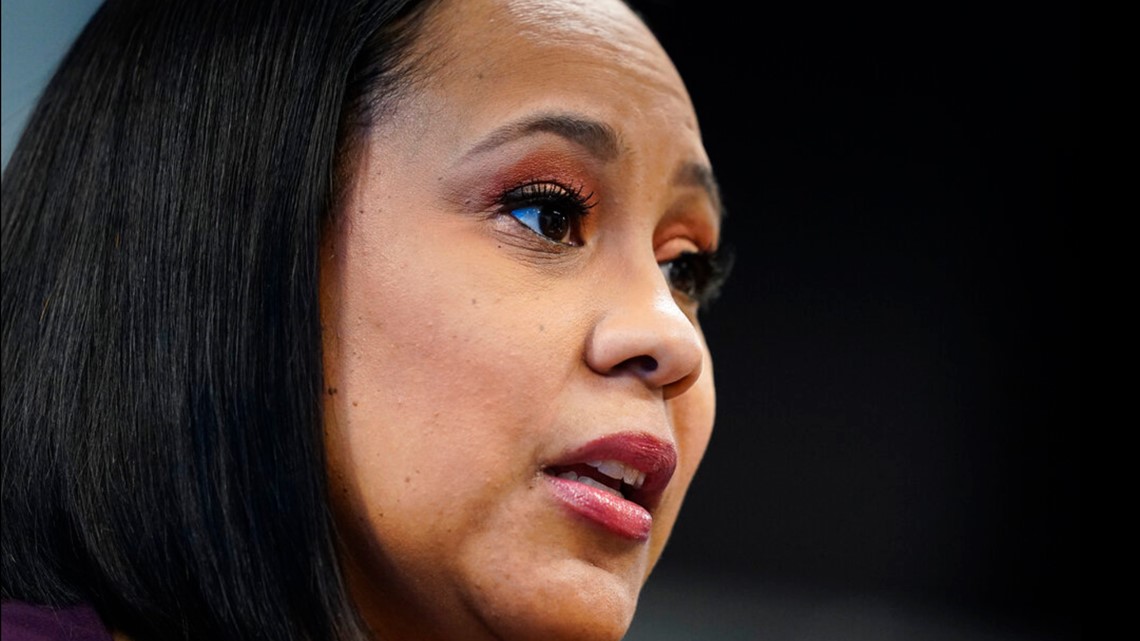 There were 4,000 outstanding cases just left waiting to be prosecuted when she took office. An additional 7,000 added up when the courts were closed due to the COVID-19 pandemic. She said that is on top of the new cases they have coming in every day.
"I do realize we can't police our way our of this problem. We can't police our way out of this problem. We do have to come up with creative ideas. We are long past the time of talking about it. It's time for action," she said.
Willis says she has a lot of ideas about how she can affect change from her office and get the crime rate down. She says there have to be creative solutions and that everyone who lives near Atlanta should be concerned and working towards solutions.
"My father has this saying, either deal with reality, or reality will deal with you," she said. "We as a society have to take this seriously, and we have to call our county commissioners, we have to call our mayors and say, I don't know what else you're doing in the budget, but I want to feel safe. And I want to make sure we put the resources where it's needed."
She says her office is working with the Atlanta Police Department to make sure their cases against criminals are stronger.
"We are meeting with police, and we are meeting on their time. I have staff going to their roll calls at 10 p.m. to educated them about what we need to build a big case," she said.
But a big part of the problem is where to put people after they're arrested.
She says the Fulton County Jail at Rice Street is at max capacity, and will soon need to turn people away.
"Ultimately, we need a bigger jail. The truth is, the population here has grown, the crime rate has grown. And we are going to have to come in to this century in having a jail that's appropriate," she said.
Willis also says the city has to deal with the gang problem.
Between May of 2020 and the fall, they can link 30 homicides to gang violence.
Willis just dropped a 105-count indictment on 12 people suspected of gang activity and she says another Racketeer Influenced and Corrupt Organizations (RICO) indictment is coming this month.
But she says that gives little comfort to the families of the victims.
"I can never heal that heart again. We as a society are just treating life like it means nothing," she said.
From Friday to early Monday morning, 19 people were shot leaving six people killed in 13 different shootings, according to police. Authorities have only made one arrest -- a teenager who they believe fatally killed a man at a nightclub.
"These last few weekends have sickened me."
Willis says there are four things everyone can do today that will help law enforcement. First, don't leave anything in your car, especially your gun. Next, if you're called to jury duty, participate in the process. Third, she said, call your elected officials if you're worried about the crime rate. Lastly, she said to support police.