ATLANTA — A step towards justice has been made in the shooting death of a parking valet who police said was trying to stop someone from breaking into a car in Atlanta.
The Atlanta Police Department released the identity of the shooting suspect Thursday. Arrest warrants accuse Randy A. King of murdering the valet, Harrison Olvey, 25. Police have put out a reward for information that leads to his arrest. Officers also said King should be considered armed and dangerous.
According to Atlanta Police, detectives showed photos of the alleged shooter taken at the scene to King's father and uncle, and they said it was King in the photos.
Autumn Ernst, Olvey's mother, appreciates the police department's efforts to make progress in the investigation.
"I'm just so proud to call him my son," Ernst said. "I'm lucky to be his mom. He touched everybody's lives in some way."
Olvey worked as a parking valet at a nightclub on Piedmont Road, NE, near Lindbergh Drive. While at work, after midnight on Sept. 3, Atlanta Police said he saw the man now identified as King trying to break into a vehicle, and Olvey then intervened.
That's when police said King shot and killed Olvey and got away.
"He (Olvey) knew the owner of the truck, and he just asked what they were doing, and they didn't even give him a chance. This person — I guess I can't even call him a human being. This person didn't even give my son a chance. Who does that?" Ernst questioned.
She received a phone call from one of her son's friends, also a valet, telling her Olvey was shot. She raced to Grady Hospital in Downtown Atlanta.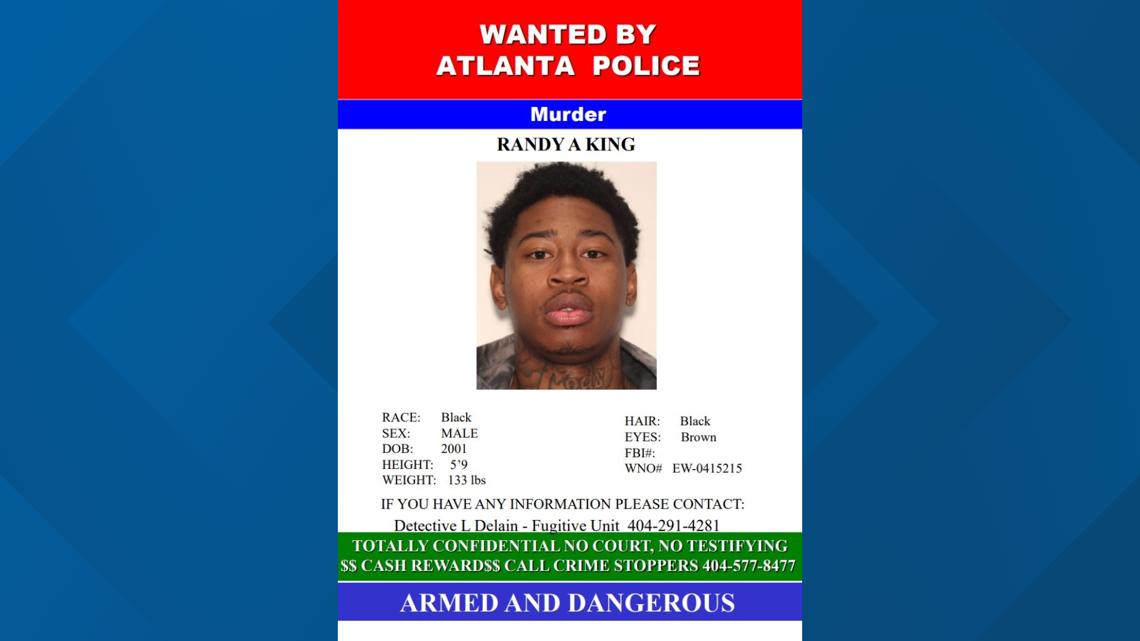 And someone there told her, "We'll have the doctor to come and talk to you." Ernst fought back tears recalling those moments. "And then when he came in, I just looked at him, and he just shook his head, 'No.' Didn't have to say anything."
Ernst is now pleading for people to help police find King to arrest him.
"If he could kill my son so easily, he could kill anybody else," she said. "I want him to pay for what he did to my son. I want his mom to feel the pain that her son's caused me. I want her to see what it feels like."
Olvey's family and friends were planning to gather on Friday for a private memorial service to celebrate his life.
"We said our final goodbye to him today (Thursday) at the funeral home," Ernst said, "before his being cremated. So, it's the last day I get to see my boy.... Always remember just what an amazing person he is and how many lives he touched."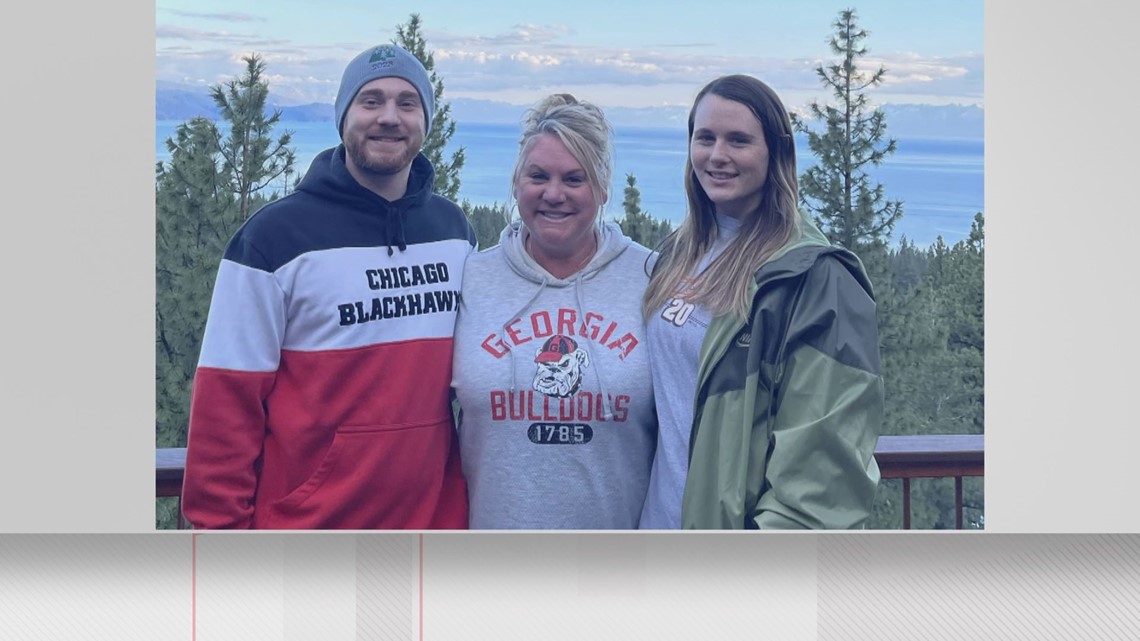 Olvey graduated from Kennesaw State University in December 2022. Planning a career in financial planning, he expected to accept a job in finance this month. He was excited, his mother said, that his career in finance was just about to begin.
"He had a bright future ahead of him," she said.
"People have been so generous," Ernst said. "It just shows you what kind of person Harrison was. He touched everybody's life and never met a stranger. He could literally go anywhere, and he'd always see somebody that he knew. And I had people reach out on his phone and to me and just say, 'I only met your son last month. We just hit it off. We're just good friends.'"
She said her son had had a way of touching so many lives and leaving an "impression on his friends, family and people he didn't know. My heart is broken. The pain will never go away."
On Thursday, Ernst got a tattoo on her left forearm that includes her son's signature, reading, "Love, Harrison," written in his own handwriting—copied exactly as he had written it on his last Mother's Day card to her, this past May.
"So I wanted to make sure that I put that here, so he's always by my heart. And even though I only had him for 25 years, I'm very lucky to at least have that," she said. "My sweet boy. I always called him my sweet boy. And he always called me Mama. I'll never, I'll never, hear those words from him again."
Atlanta Police said the suspect, King, was born in 2001, making him either 21 or 22 years old now. He is described as being 5 feet and 9 inches tall and 133 pounds.
Anyone with information about King and where he might be can call Detective L. Delain of the Fugitive Unit at 404-291-4281.
People can also call Crime Stoppers Atlanta at 404-577-8477, where people can leave information anonymously to qualify for the reward.