ATLANTA — For the second time this week, the City of Atlanta is having to clean the Rainbow Crosswalk after a hate symbol was painted onto it - and the suspected perpetrator has also vandalized a new location.
Atlanta Police said early Friday morning that a swastika had been painted onto the Rainbow Crosswalk at 10th and Piedmont, as well as the Federal Reserve building, which is about a five minute walk down 10th Street from the crosswalk.
Police said investigators went to both sites, and reviewed surveillance videos that indicate they were graffitied by the same person. APD said they have not yet been able to locate and arrest the suspect.
The Federal Reserve Bank of Atlanta issued a statement condemning the vandalism and said that there was vandalism on Wednesday as well at the site.
"The Atlanta Fed can confirm a swastika symbol was painted on a monument outside our Midtown Atlanta building at the corner of 10th and Peachtree Streets Wednesday evening and then again Friday morning. We are thankful for the quick response of our Atlanta Fed law enforcement and facilities teams. We strongly condemn this act of hatred and antisemitism," the statement said.
APD is asking anyone with information to call 404-546-5706 and posted a picture of the person they believed did the graffiti vandalism, whom they are currently looking for. They have also released a video of the alleged tagging as it took place.
"We thank the women and men of ATLDOT and APD for erasing the hate that has no place in our city in such a swift and efficient manner," a spokesperson for the mayor's office said in the first incident.
Friday morning was the first time the Federal Reserve building had been hit.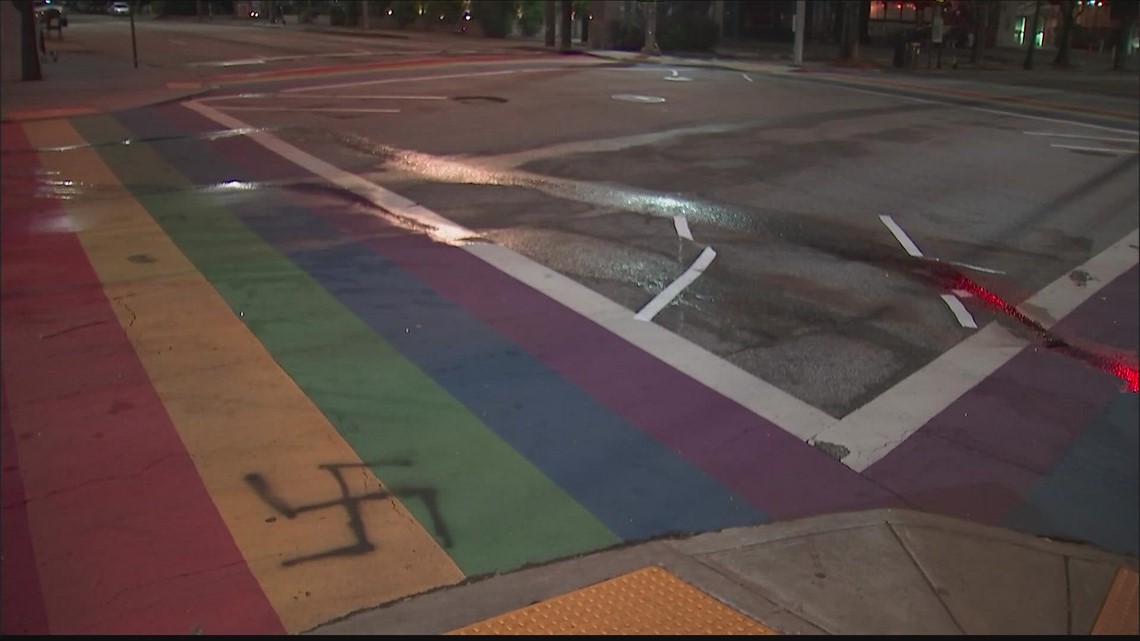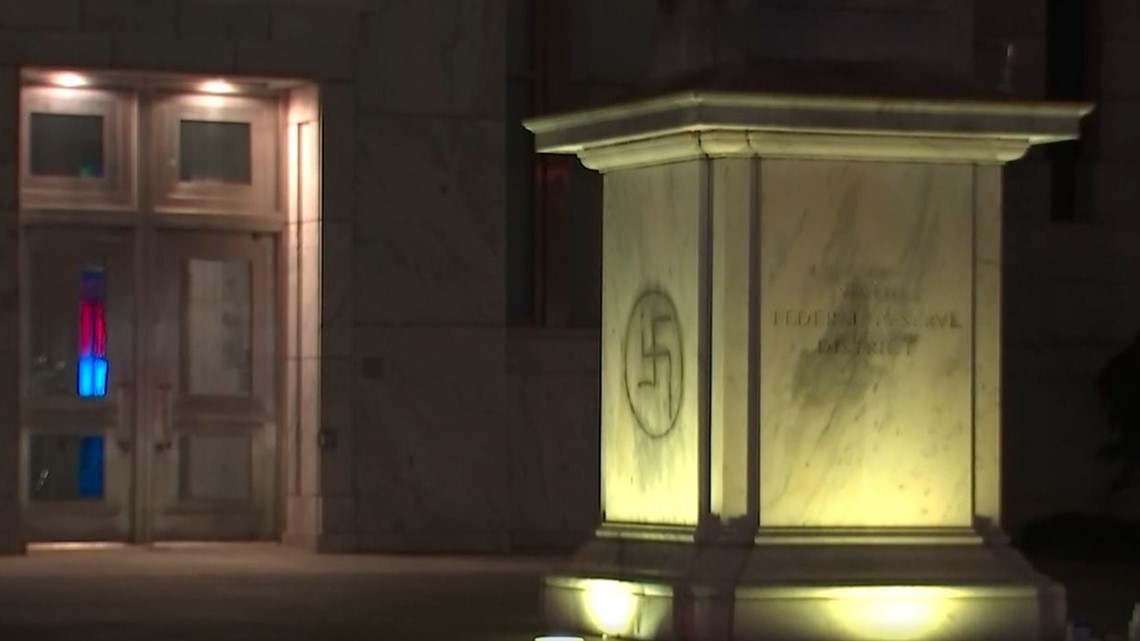 The vandalism at the Rainbow Crosswalk comes just after crews this week installed the new "pedestrian scramble," or diagonal crossing, as part of their Midtown Connection Plan.
ATLDOT crews got out in the rain for the first incident on Wednesday morning "to remove the disgusting act of vandalism from our street," the mayor's office said.