HALL COUNTY, Ga. — It was a tense moment for a Hall County family who found themselves in the crossfire of a shootout between deputies and a group of alleged thieves, Monday.
It left Hall County Deputy Nicolas Dixon fatally wounded. All four suspects in the shooting have been arrested, but the damage left behind is still very present for Rogelio Sesmas Rivera.
Bullet holes covered Rivera's home on Monday. Crime scene tape surrounded it. He said on Sunday night, he heard two rounds of gunfire coming from outside, while he and his family ducked inside.
"The first time was only two. Then the other ones was, 'boom, boom, boom, boom, boom, boom," Rivera recounted.
Between the two rounds of gunfire, he says he went to look outside, but suddenly stopped and hit the ground.
"Before I opened my door, came more shooting," Rivera said.
Rivera said he dodged the gunfire along with his daughter and wife - as bullets went through multiple walls, shattered his front door and hit his van.
Before the shooting began, at around 11 p.m. Sunday, Hall County deputies said they spotted and tried to stop a stolen car they believed was connected to several recent burglaries - including the theft of a large number of guns.
"There was a chase," said Hall County Sheriff Gerald Couch. "The vehicle containing the offenders, the suspects crashed shortly thereafter. The individuals inside the vehicle got out and ran."
"After failing to follow Deputy Dixon's verbal commands to show his hands, the offender disappeared briefly back behind the residence, then suddenly reappeared and opened fire," Dixon said.
The sheriff said that Dixon and other deputies fired back. A bullet hit Dixon below his bulletproof vest. Deputies rushed him to Northeast Georgia Medical Center, but he was pronounced dead.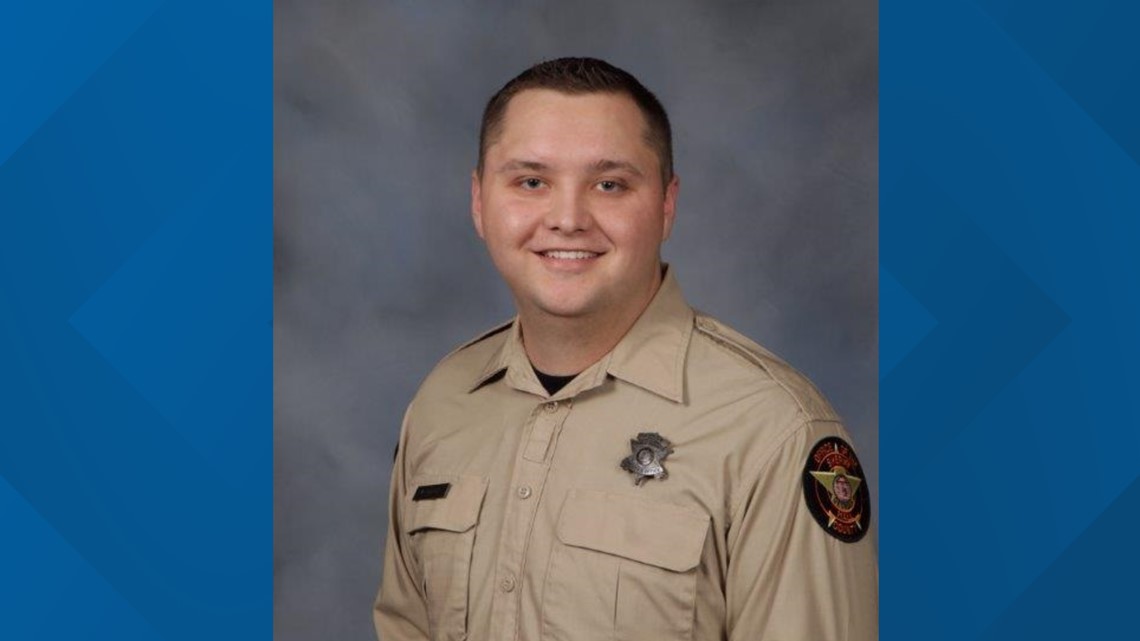 The Georgia Bureau of Investigation later identified the alleged gunman as 19-year-old Hector Garcia Solis. Solis was hospitalized after being shot multiple times.
After sunrise on Monday, and using a K-9 unit, the sheriff said deputies found the second of four suspects hiding under a nearby home. Two more were arrested later that afternoon.
The sheriff says investigators intend to charge Hector Garcia Solis with felony murder.
Deputy killed in Hall County