The boyfriend of a woman whose body was found in a burning car in Gwinnett County has turned himself into police.
Johns Creek police confirmed that 20-year-old Michael Smith surrendered to police Monday night in connection with the death of 21-year-old Adelisa Muratovic.
Around 3:30 a.m. on Oct. 29, Muratovic's body was found inside a burning car in the Springlake Cove subdivision of Gwinnett County. Further investigation later unveiled the connection to Johns Creek - one county over.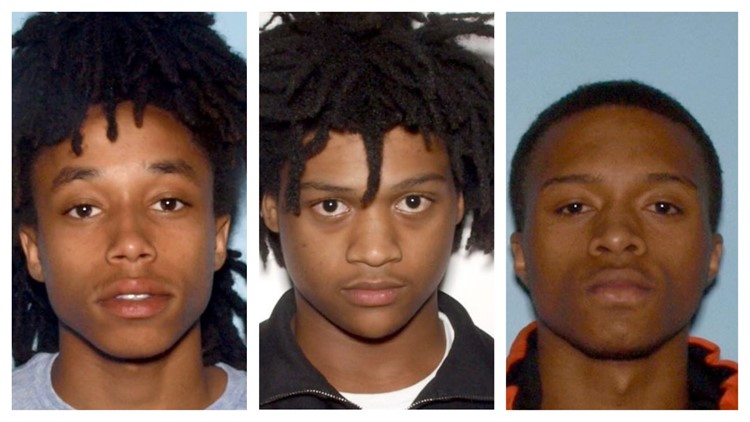 According to Johns Creek police, Muratovic, Smith and another man, 18-year-old Deshaun Flournoy, went to a gated community in Johns Creek to meet 20-year-old Antoine Sims to buy drugs. But the drug deal fell through when police said Smith and Flournoy tried to rob Sims. They started shooting at each other and Muratovic, who stayed in the car, was hit by the bullet that police believe killed her.
A few hours later, the car and Muratovic's body were found on fire in Gwinnett County. Sims is accused of setting that fire after taking the car.
The information Smith provided to police aligned with 911 calls Johns Creek police got regarding shots fired in the area. Police went out to that scene when they first received the reports of the gunshots, and later found evidence possibly tied to the case.
Friends of Muratovic have set up an online fundraising campaign, writing about her and about their grief--without referring to the allegations police have made about her possible involvement in drugs--saying that they and Muratovic's family are devastated.
They say she just turned 21 in September, and they remember her as "full of life, energy and dreams.... always smiling, loved people and was compassionate towards everyone she met."
According to what the friends wrote, Muratovic's parents came to the United States "to give their children a better life," and they are in mourning. "No longer will they feel the love in her hugs, see the warmth in her smile or hear the excitement in her voice."
While the sheriff's office has confirmed that Smith was taken into custody, the status of the other two suspects is still unclear. 11Alive is awaiting an update on whether they've been arrested.
In the meantime, police are asking anyone who has information about the suspects to call 911.