LAMAR COUNTY, Ga. — Investigators now believe Frenchie Fambro was the killer in a murder-suicide that left him and two others dead.
Sheriff Brad White gave an update on Friday that, based on preliminary evidence, everything points to Fambro as being the person who shot and ultimately killed 50-year-old Al Ogletree and 88-year-old Charles Sutton before turning the gun on himself. All three had gunshot wounds to the head White said.
Sheriff White said investigators did find a note in the room at one of the two crime scenes which was addressed to Fambro's mother. They said Fambro named both Ogletree and Sutton in the letter; though, the sheriff said the note was "kind of a jumbled mess."
As such, they said the note didn't give a reason for the murders leaving questions about a motive unanswered.
An autopsy is being conducted by the Georgia Bureau of Investigation office in metro Atlanta with hopes of finding the official causes of death for each victim and how long they were dead.
Photos: 3 dead at 2 different locations in Lamar County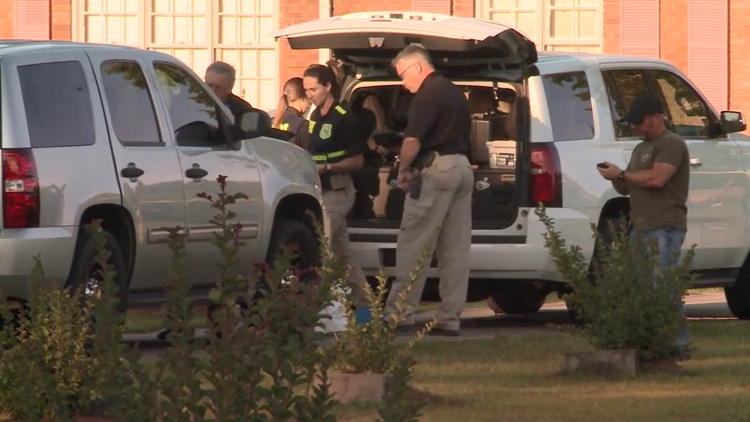 Background on the shooting
According to Sheriff White, the deaths happened at two different locations off Fredonia Church Road near Barnesville, Georgia.
A statement from the sheriff's office said deputies were dispatched at 1:57 p.m. to one scene at 159 Fredonia Church Road after getting reports of an unresponsive man, Ogletree, lying inside the front door. Authorities said Ogletree had trauma to his head.
About a half-hour later, deputies went to 234 Fredonia Church Road for two more men found unresponsive. Investigators confirmed both men - Sutton and Fambro - were dead.
Fambro was the stepson of Sutton and lived at the home. Ogletree was Fambro's cousin.
Fambro's previous charges
Records indicate that long before Thursday's deadly incident, Fambro had previously faced a judge on a murder charge from an incident in 2011 that ended in the death of 26-year-old Christopher Martin Stepanski.
His trial began in 2012 on that charge, the newspaper reports, but it was later dismissed as an act of self-defense since Stepanski was allegedly in or very near Fambro's car when he opened fire.