COBB COUNTY, Ga. — The man accused of shooting and killing three men on Fourth of July weekend at a popular country club in Cobb County made his first appearance in court Friday night.
After a days-long manhunt the Cobb County Sheriff's Office arrested 23-year-old Bryan Rhoden Thursday around 5:30 p.m. in Chamblee with the help of the Chamblee Police and federal partners including the U.S. Marshal's Southeastern Regional Task Force, according to a Tweet from Cobb Police.
Friday's hearing scheduled for 8 p.m. was moved up to around 7:30 p.m. and only lasted for a couple of minutes.
The judge said he was told that Rhoden had counsel. However, Rhoden appeared at the hearing without any attorneys present. Rhoden said he had already talked to his attorney.
"Have they agreed that we can proceed with this?" the judge asked.
He responded saying he believed they filed the paperwork necessary.
"But they're just not here right now," Rhoden said.

The judge asked him if he wanted him to read the warrant aloud or if he had any questions and Rhoden answered no. The judge said there was no bond on the warrant, so he wouldn't be setting one at this time.
The judge said the next available date for a bond hearing would be July 27. The hearing only lasted about two minutes.
On Friday, 11Alive received new information on what led to Rhoden's arrest Thursday afternoon. The arrest was made possible because of a sting operation, according to Chamblee Police.
Rhoden was arrested on unrelated traffic charges hours after the triple homicide at Pinetree Country Club and released on bond. During that arrest, a large sum of money was confiscated. Five days later, Chamblee Police said they convinced him to return to the police department by telling Rhoden he could pick up that cash. When he did, he was handcuffed.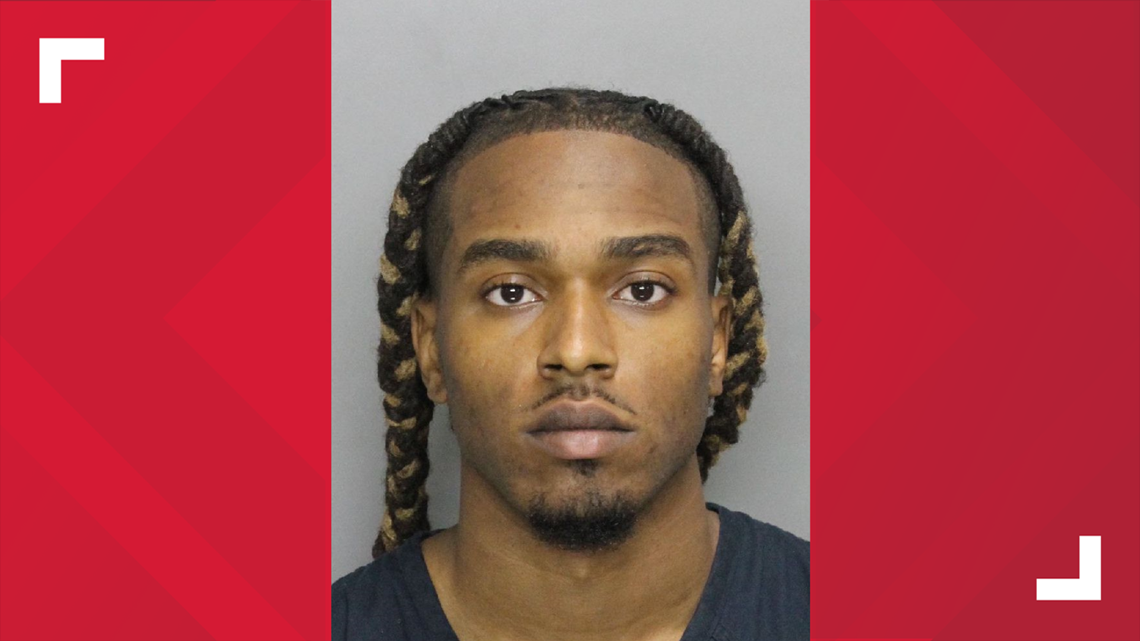 "He was born in 1997. That's young. Look at google, that says it all," said Criminal Defense Attorney Meg Strickler. "He was a GSU student and now he's a rapper, he's got Instagram. He's got a life and a future... not anymore."
This is not his first encounter with the law.
Records show in 2020, Rhoden was arrested in Indiana for driving 100 miles an hour. In 2016, he was charged with attempted murder on the Georgia State University campus where he was a student. Police say it was a drug deal gone wrong.
11Alive learned that case was sealed in 2017.
In Saturday's case, Cobb County police warrants say two of the victims, Paul Pierson and Henry Valdez, who were found in the truck, were tied up and their mouths taped. The warrant said they were both shot.
Gene Siller, the golf pro at the country club, was shot at point blank range.
During a Thursday night press conference, Cobb County Police announced Rhoden was charged with three counts of murder, three counts of aggravated assault, and two counts of kidnapping.
"We literally had detectives that have worked around the clock and some have even slept in their offices since July 3 trying to clear this case," he said.
Detectives learned Siller was in no way targeted in the shooting and was killed because of a crime in process he may have witnessed.