MARIETTA, Ga. – She was known as "Mother Anna" but the charges against her are anything but motherly.
Former "cult leader," 75-year-old Anna Elizabeth Young, who police say ran a "religious boarding school" in Alachua County, Fla., 25 years ago, was arrested in Cobb County, Ga., where she had been living on the run after she allegedly tortured and killed a 2- or 3-year-old boy, Emon Harper.
But the recently uncovered child abuse and alleged murder, is just the beginning.
Young was convicted of brutalizing a young girl in 1992 at the House of Prayer, the boarding school and cult she ran, according to the Alachua County Sheriff's Office public information officer, Art Forgey.
According to him, she bathed the 12-year-old girl in a steel tub with chemicals, resulting in severe chemical burns.
Then, Young fled from Florida the first time and wasn't located until nine years later. She was found hiding out in an attic at a relative's house in Illinois in 2001. She was arrested and charged with felony child abuse and extradited back to Florida.
She was convicted and served her sentence for the abuse.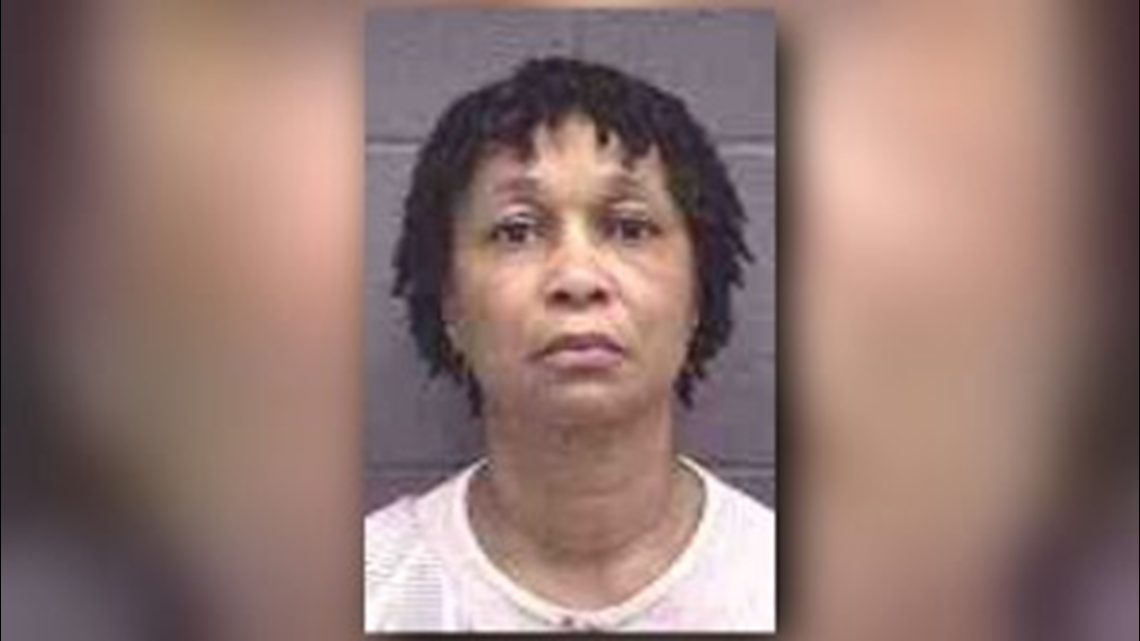 In January 2017, the Alachua County Sheriff's Office in Florida developed new information during their investigation, after a tipster from the House of Prayer came forward. Since that admission, detectives traveled the country putting their case against Young together.
Their investigation indicated that Young had not only tortured children in her boarding school between March 1988 and June 1992, but had committed the premeditated, first-degree homicide-murder of Harper, who was also known as "Moses."
According to the sheriff's office, the investigation detailed that Young starved the children, tortured and abused, maliciously punished and placed them in cages--all of which led to the toddler's death, sometime between 1988-89.
A grand jury recently indicted her on a first-degree murder charge for his death, Forgey said.
However, Young was no longer living in Florida. But her last known whereabouts were Georgia.
After securing an arrest warrant, the United States Marshals Southeast Regional Fugitive Task Force was requested to find and apprehend Young on the outstanding murder warrant.
The Fugitive Task Force, along with the Cobb County Sheriff's Office Fugitive Unit, located Young at 174 Bridgestone Dr., in Marietta, Ga., where she had been living under her husband's last name, Anderson. Her Cobb County home, front yard and stoop were adorned with nearly two dozen holiday-, Jesus- and religious-related signs, like: "Jesus is the reason for the season" and "Every day is a blessing."
The fugitive task forces conducted surveillance at her home and on Nov. 30 they made contact with Young-Anderson at her home and took her into custody without incident.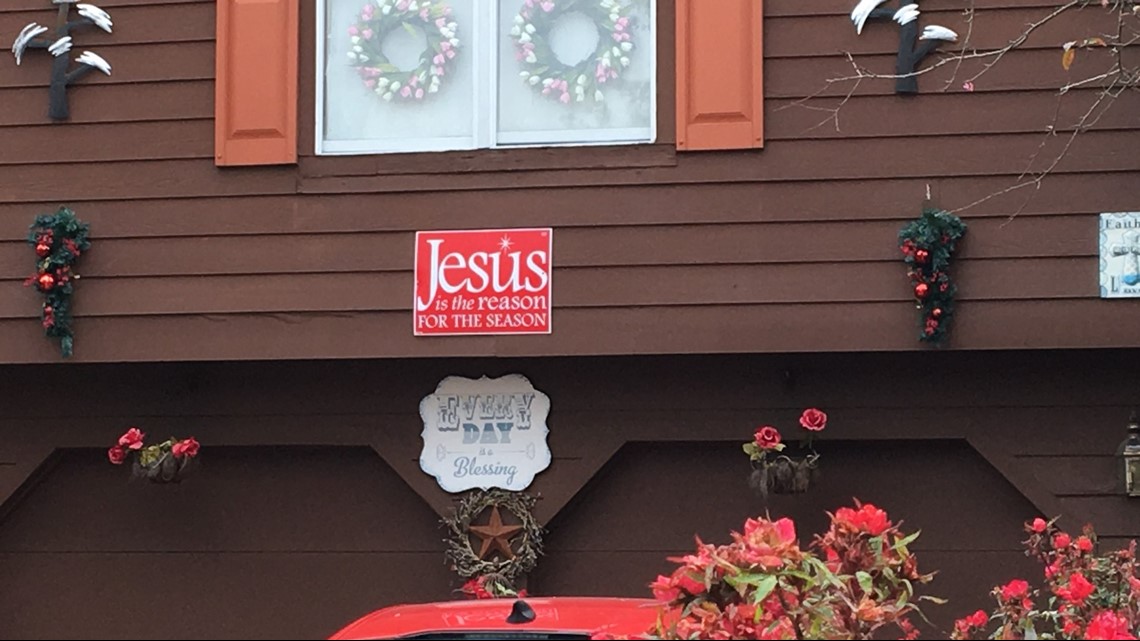 Powell, her neighbor who did not want to give his last name, said the idea of her living so close is horrifying and infuriating.
"I'm a little pissed off about her situation because it took him 10 years to find her," the father of three young children said. "There's going to be bad people wherever you go, but we have police officers that are supposed to make us feel protected."
The thought of someone hurting a child, he continued, is unfathomable.
"You try to look for the good in people, but it's kind of hard nowadays because it seems like everybody's looking out for No. 1," Powell said. "I just don't know where you could even get that mindset to do that to a child, let alone another human being."
Officials, however, don't believe this is the end of their investigation or her trail of murdered and tortured children. In fact, they have documented cold cases spanning back nearly 50 years.
"We can document abuse and other victims back to 1968. We have worked with authorities in other jurisdictions to try to address some of those case," Forgey said.
Their investigation into her has led them to other states' unsolved child murders, including Michigan, and possibly Puerto Rico.
"We believe there are more victims, we don't have a steadfast number though, because it is unknown how many children crossed her path," Forgey continued.
Young-Anderson was booked into the Cobb County Jail, and a Fugitive from Justice Warrant was secured for the Florida charges.
She was taken into custody by the US Marshall Service in Atlanta, but she has not entered a plea yet.
She waived extradition and the Alachua County Sheriff's Office is arranging her return to Florida to face her murder charge.
PHOTOS: Fugitive 'cult leader' arrested for child's torture, murder